Chilli Chicken & Chowmein Kit
(1 NOODLE, 2 COOKING SAUCES, 1 CONDIMENT)
Rs. 799.00 Rs. 940.00
15%OFF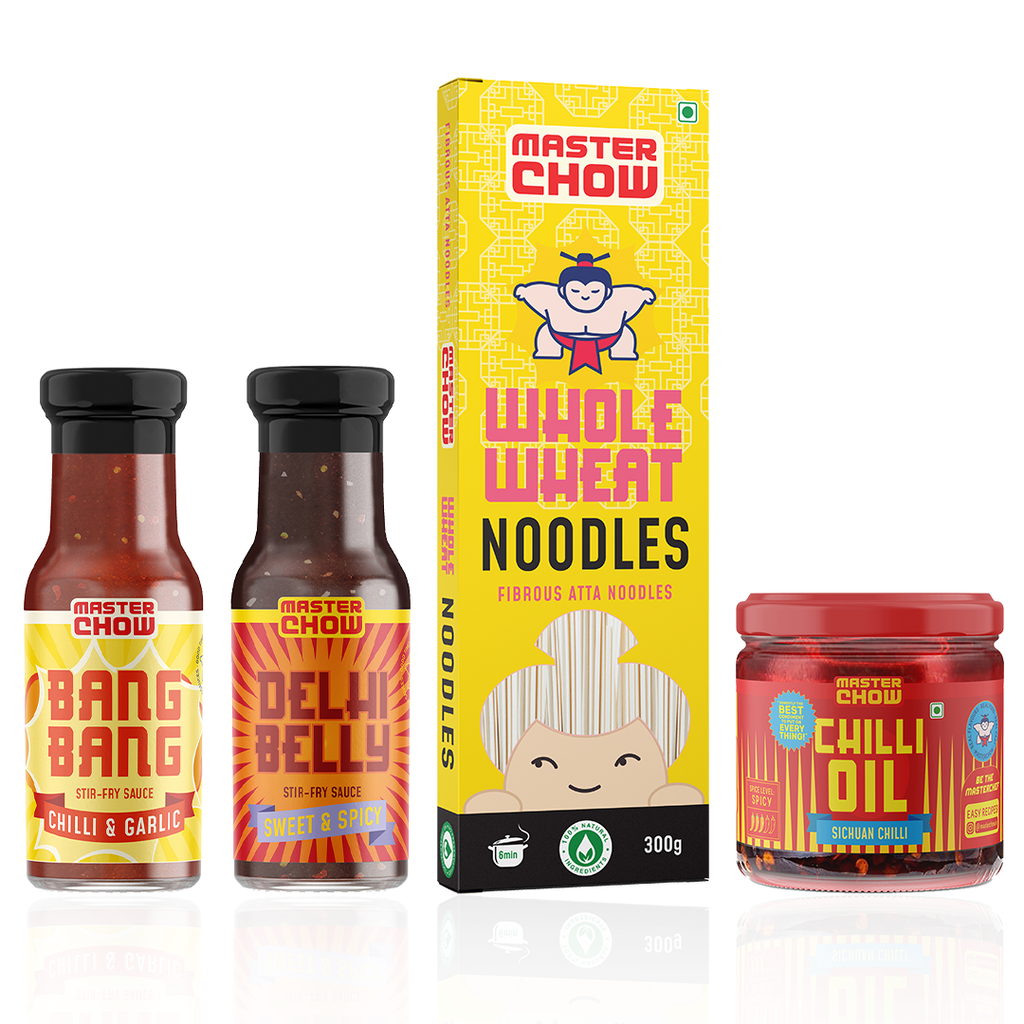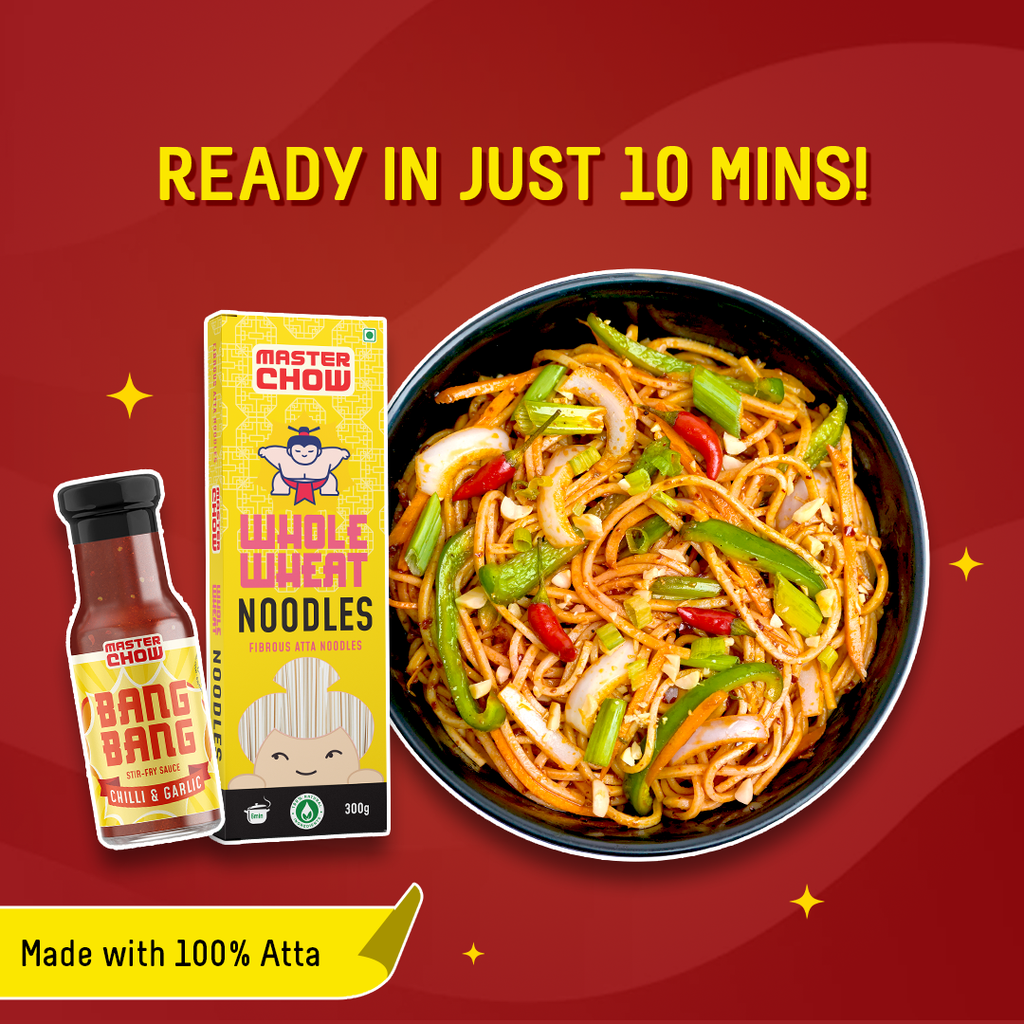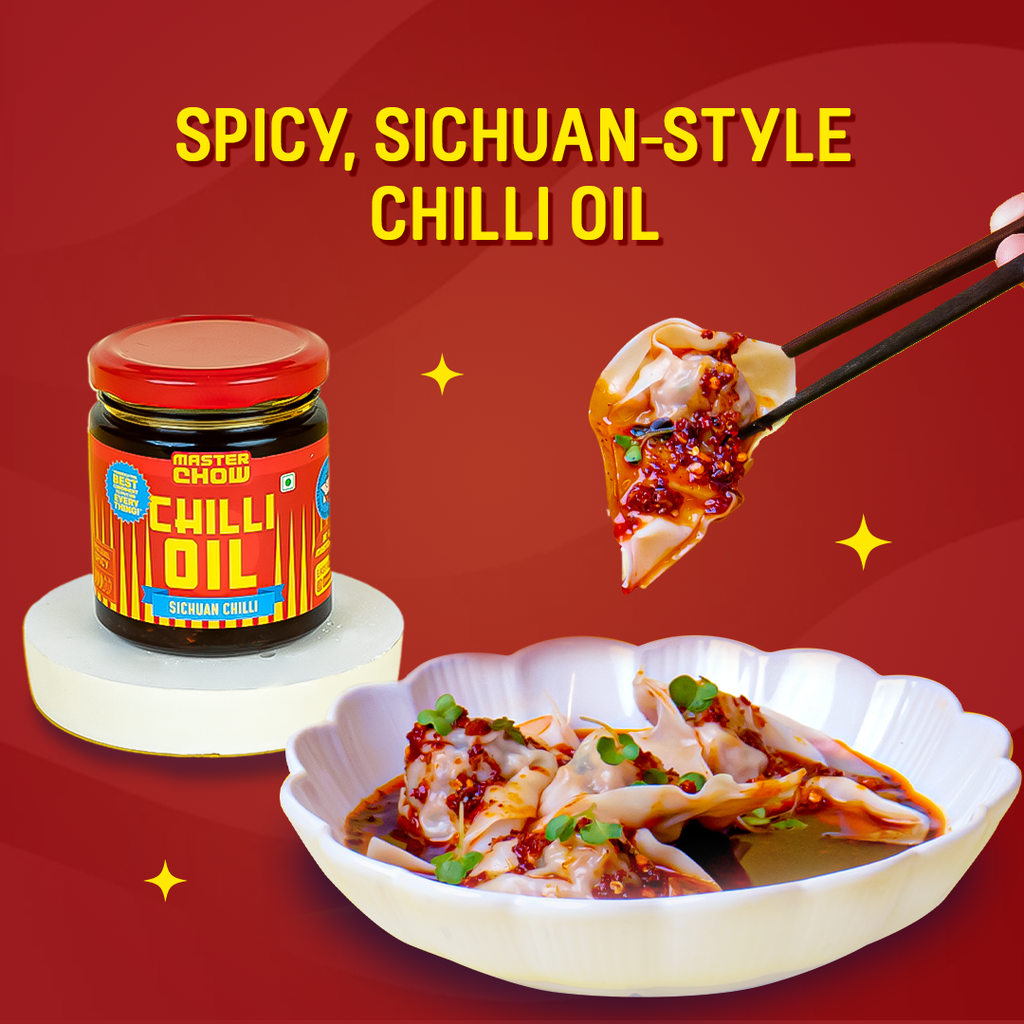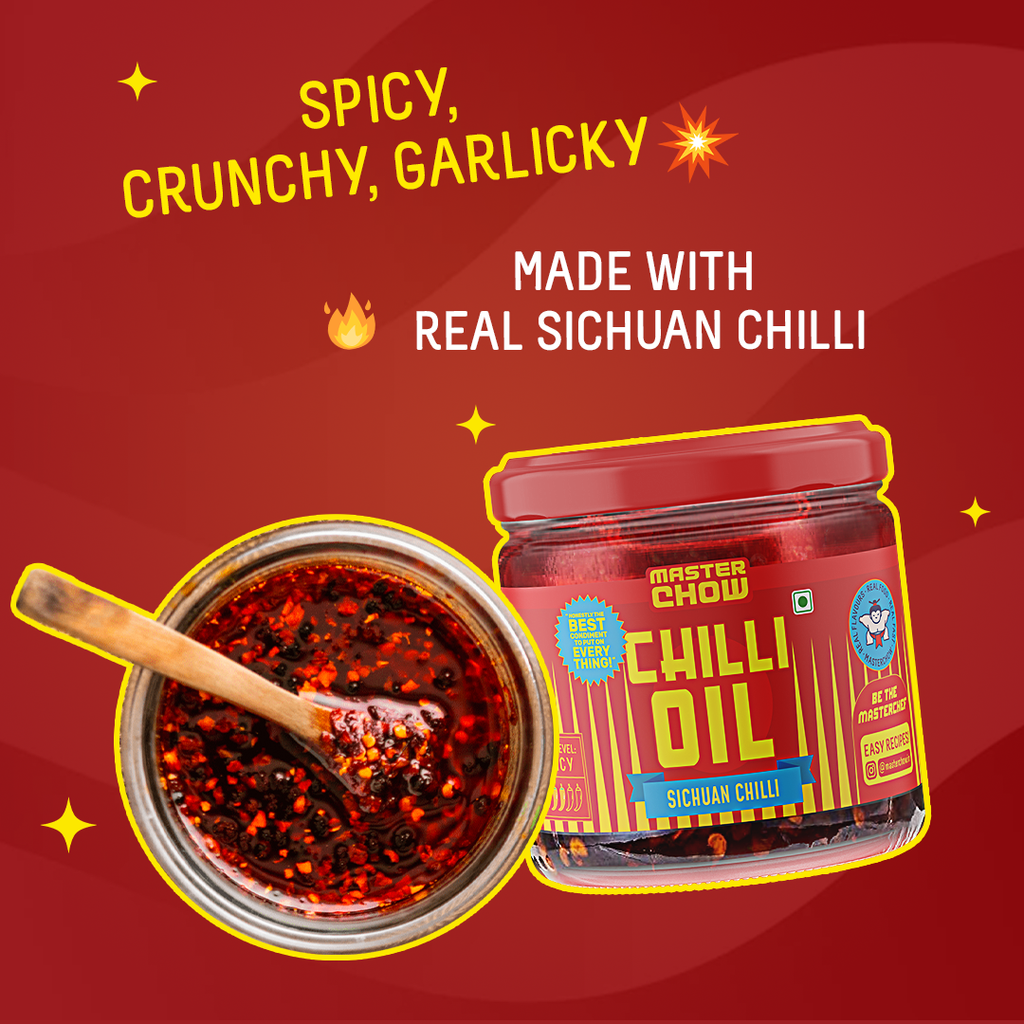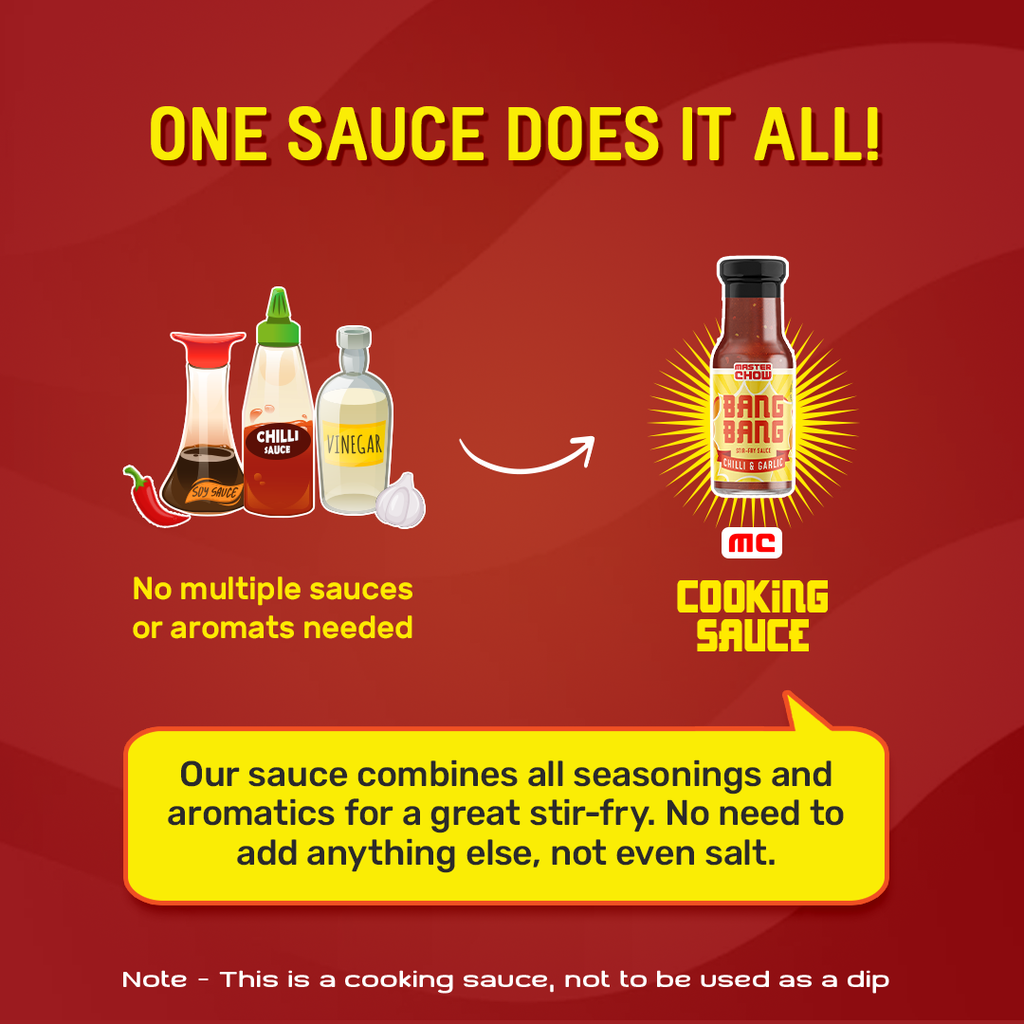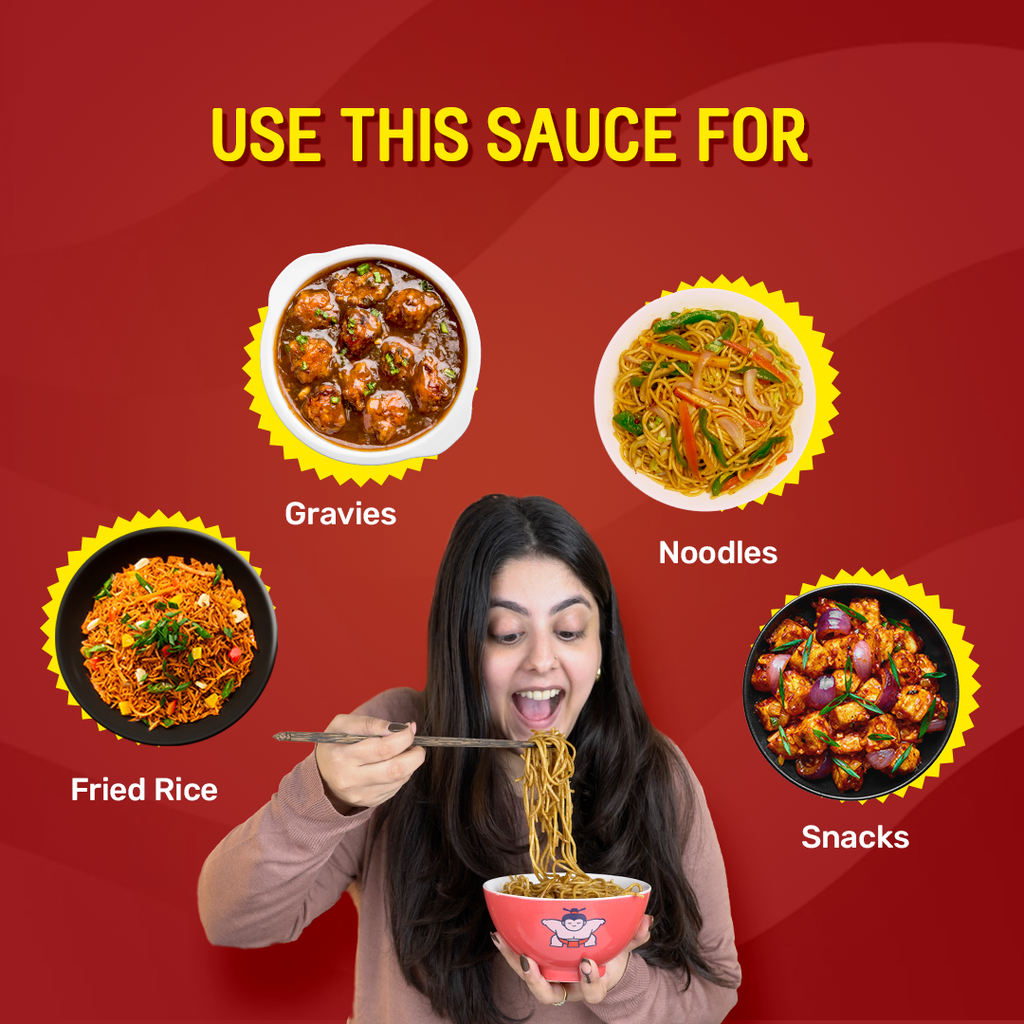 Chilli Chicken & Chowmein Kit
(1 NOODLE, 2 COOKING SAUCES, 1 CONDIMENT)
Rs. 799.00 Rs. 940.00
15%OFF
Make delicious Kolkata-style chilli chicken with the Delhi Belly sauce. This all-purpose cooking sauce has all sauces and seasonings required to give you that perfect, zingy desi-chinese food at home. Just toss in a few spoonfuls with fried chicken and stir-fry on high heat for a quick, delicious Chilli Chicken.
Use the healthy Wholewheat Noodles and Bang Bang sauce for chilli garlic chowmein. Toss in your favorite veggies and drizzle with the Chilli Oil for a kick of spice. This starter kit makes 2 delicious dishes in no time!
FREQUENTLY BOUGHT TOGETHER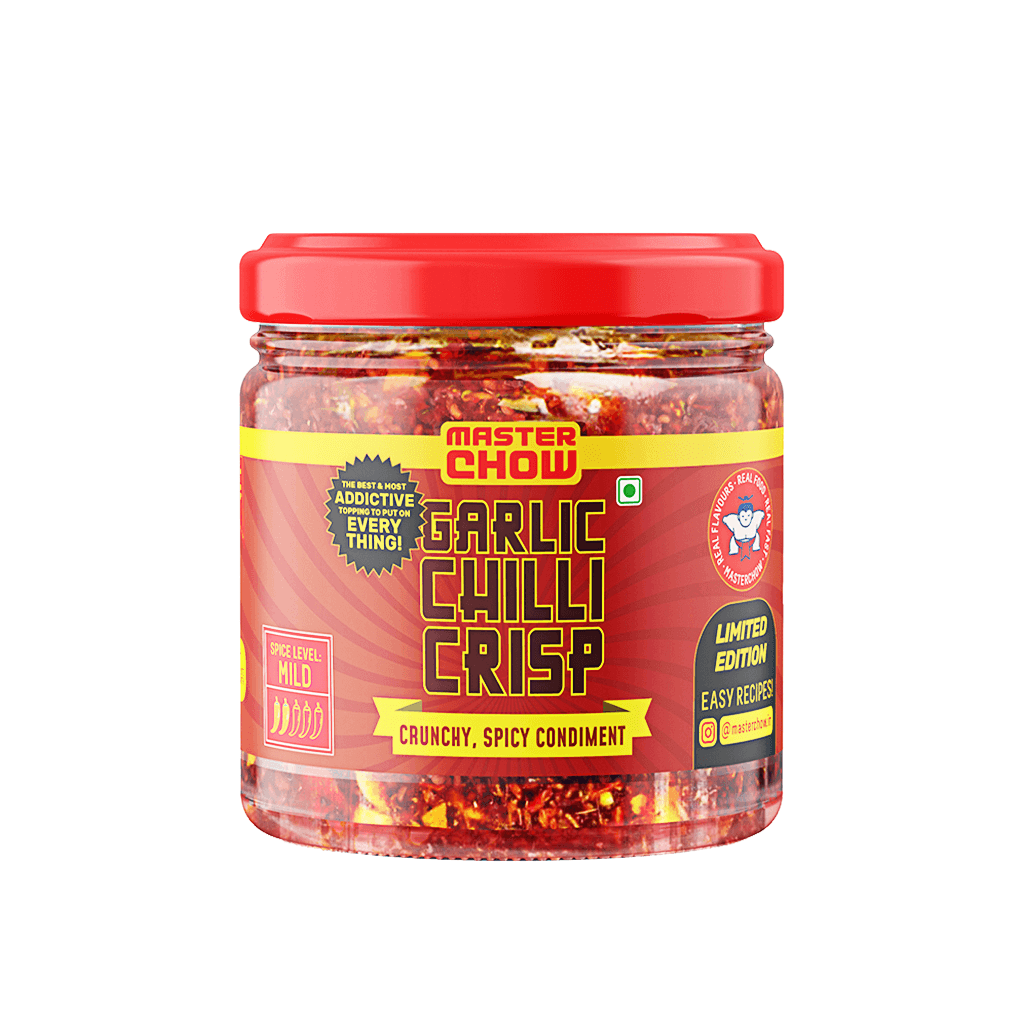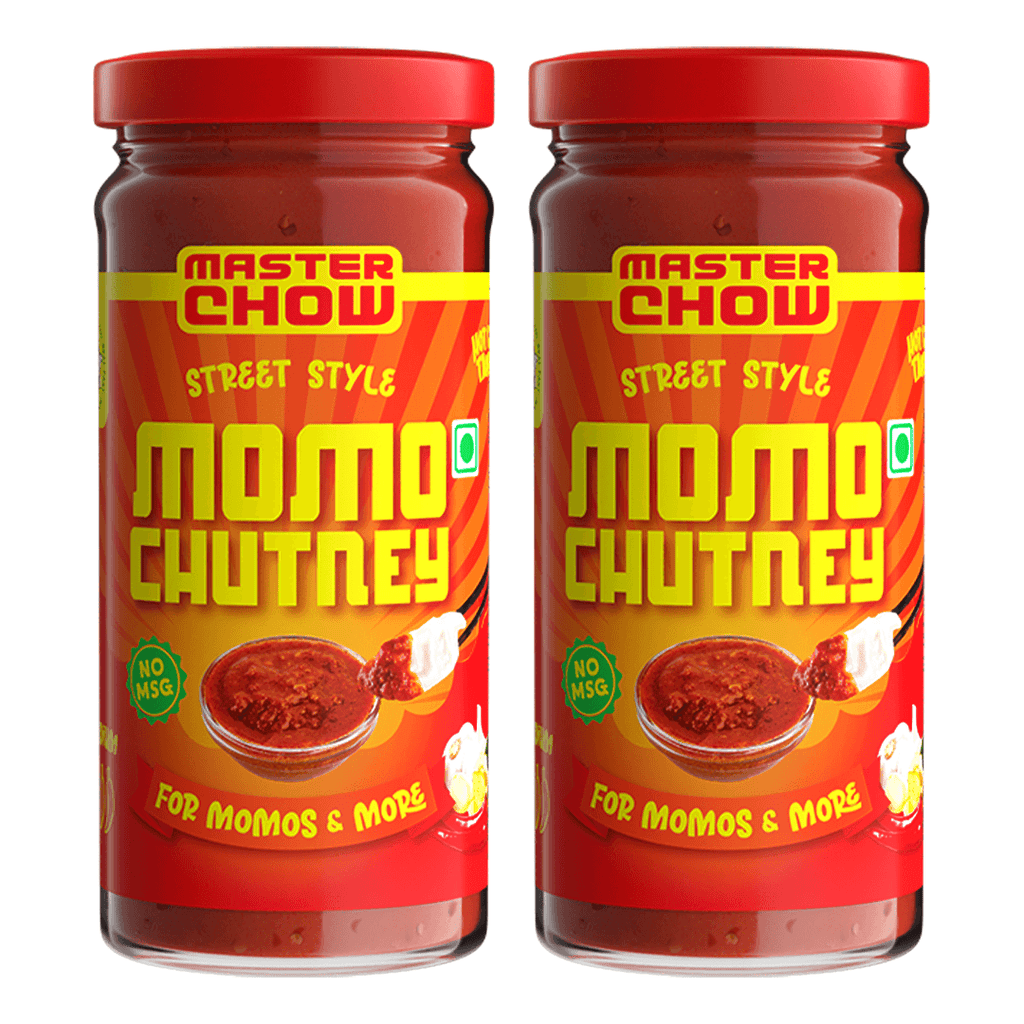 USE THIS PRODUCT IN
TOTAL TIME

15

PREP TIME

5

COOK TIME

10
EASIEST RESTAURANT-STYLE
ASIAN FOOD, EVER!
FIRE IT UP
ADD SAUCE
ENJOY