Chilli Chinese Meal Box
(2 NOODLES, 2 CHILLI OILS, 1 COOKING SAUCE, 1 NOODLE KIT)
Rs. 1,305.00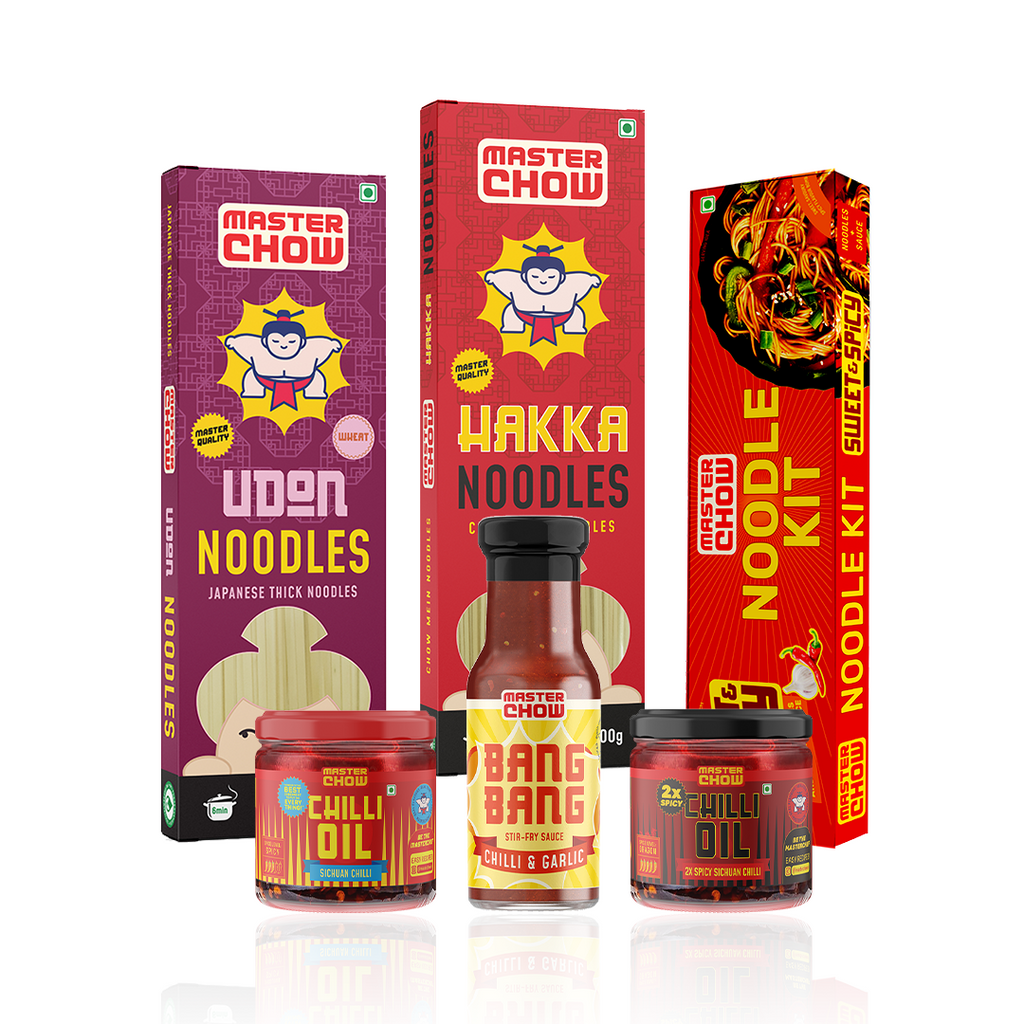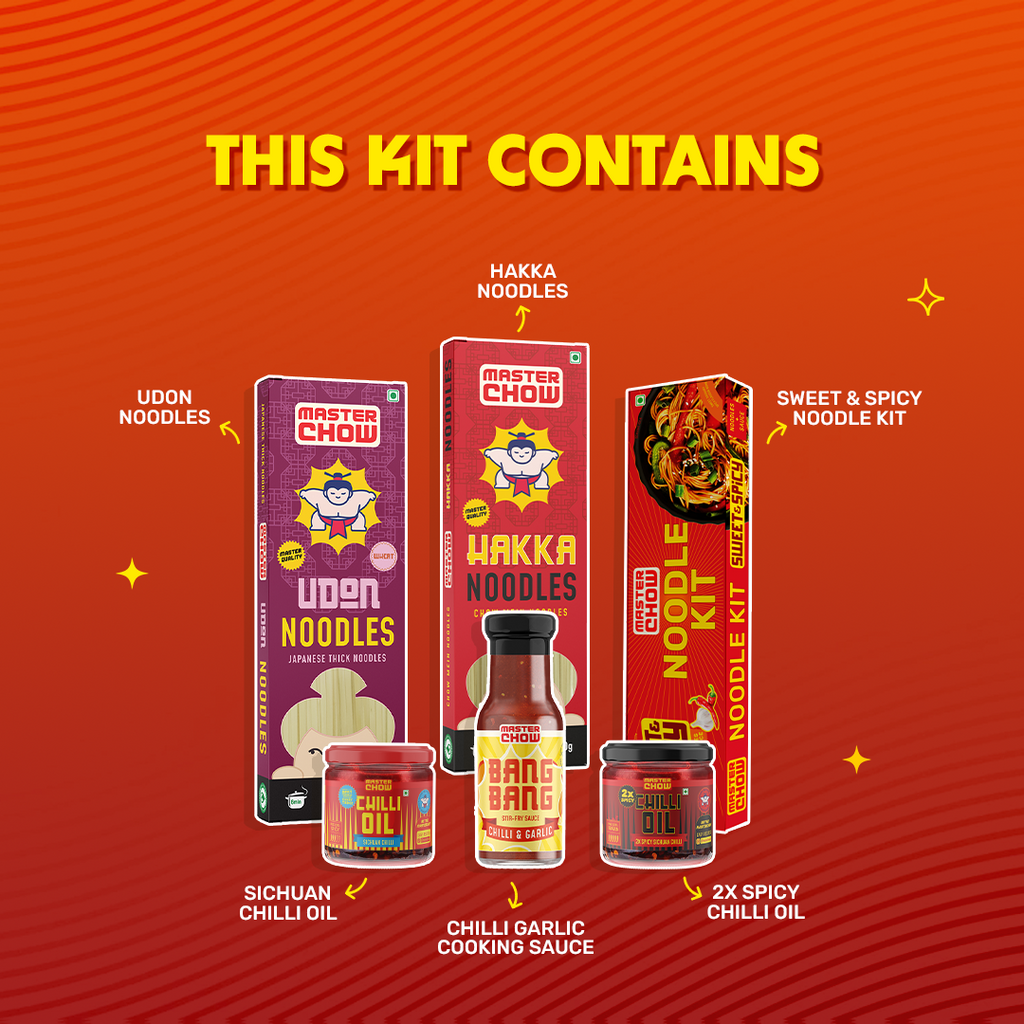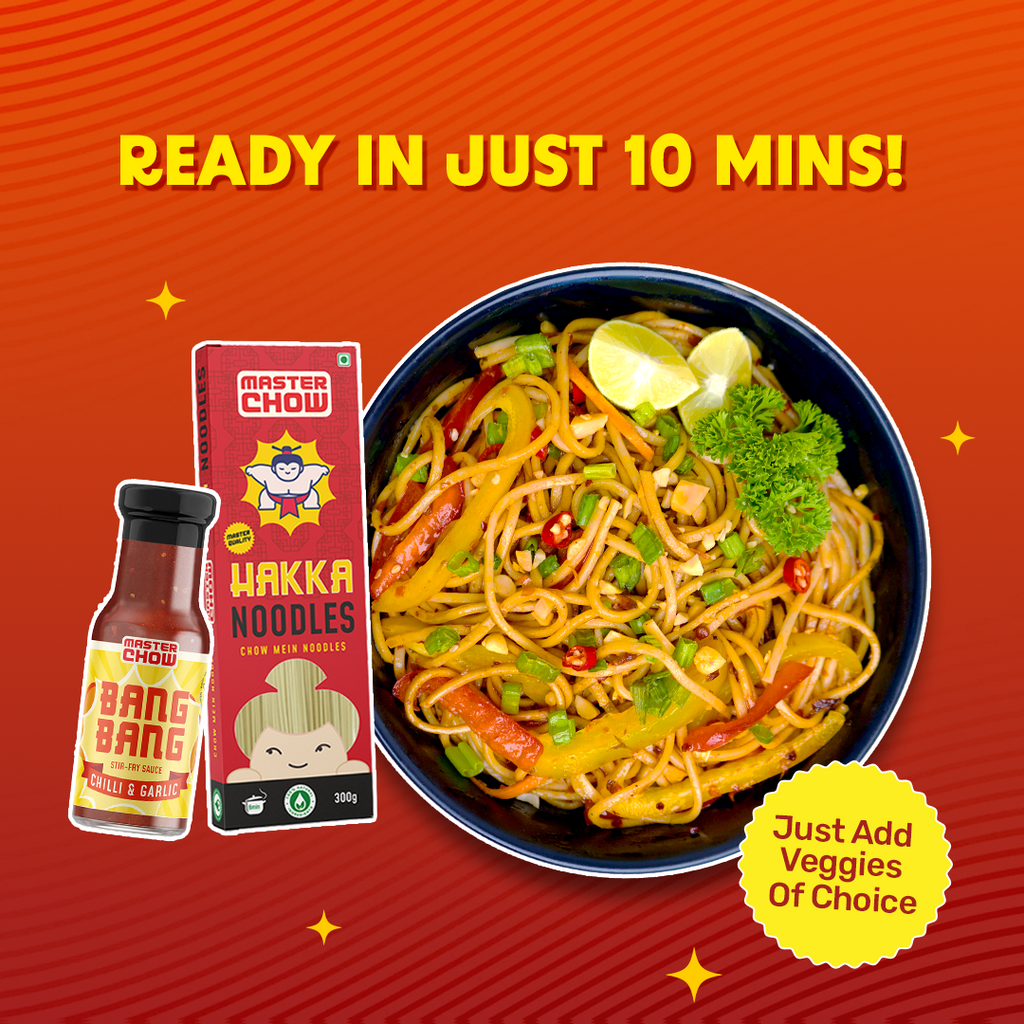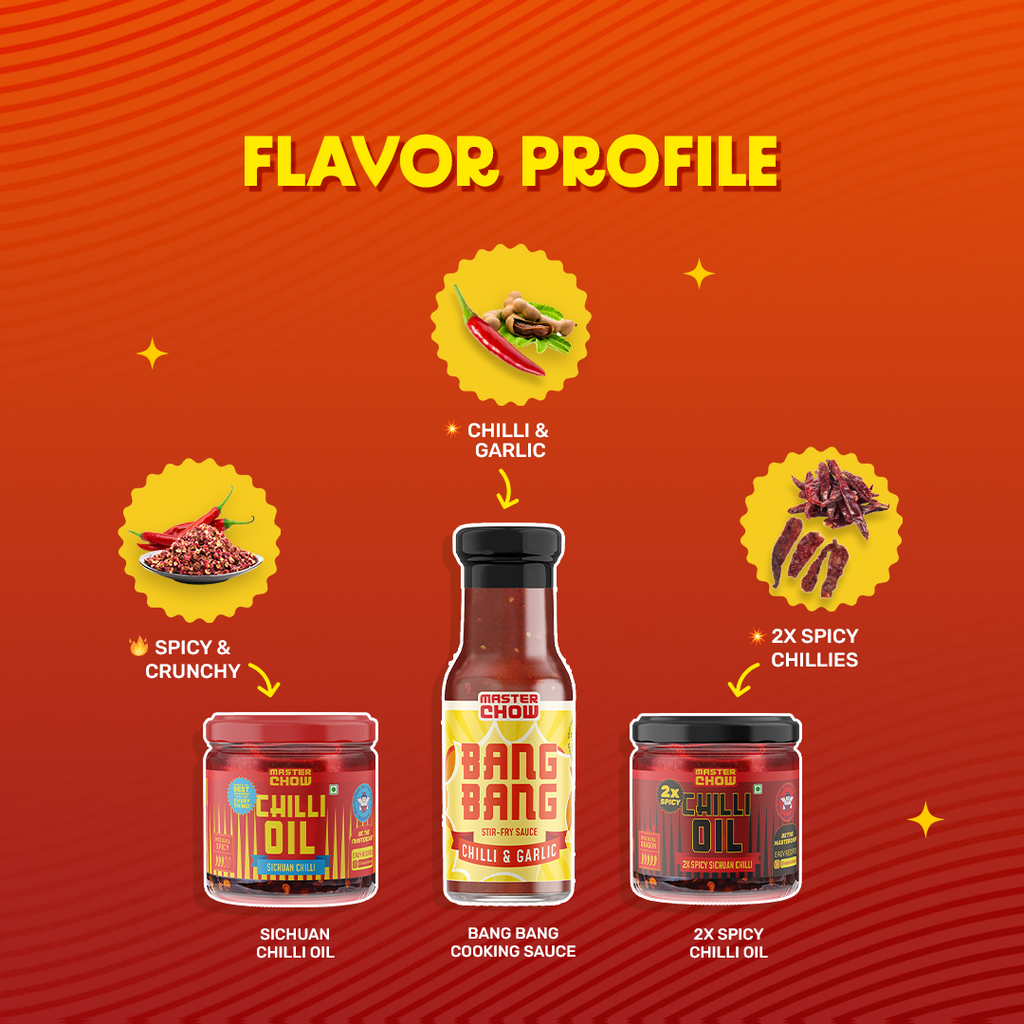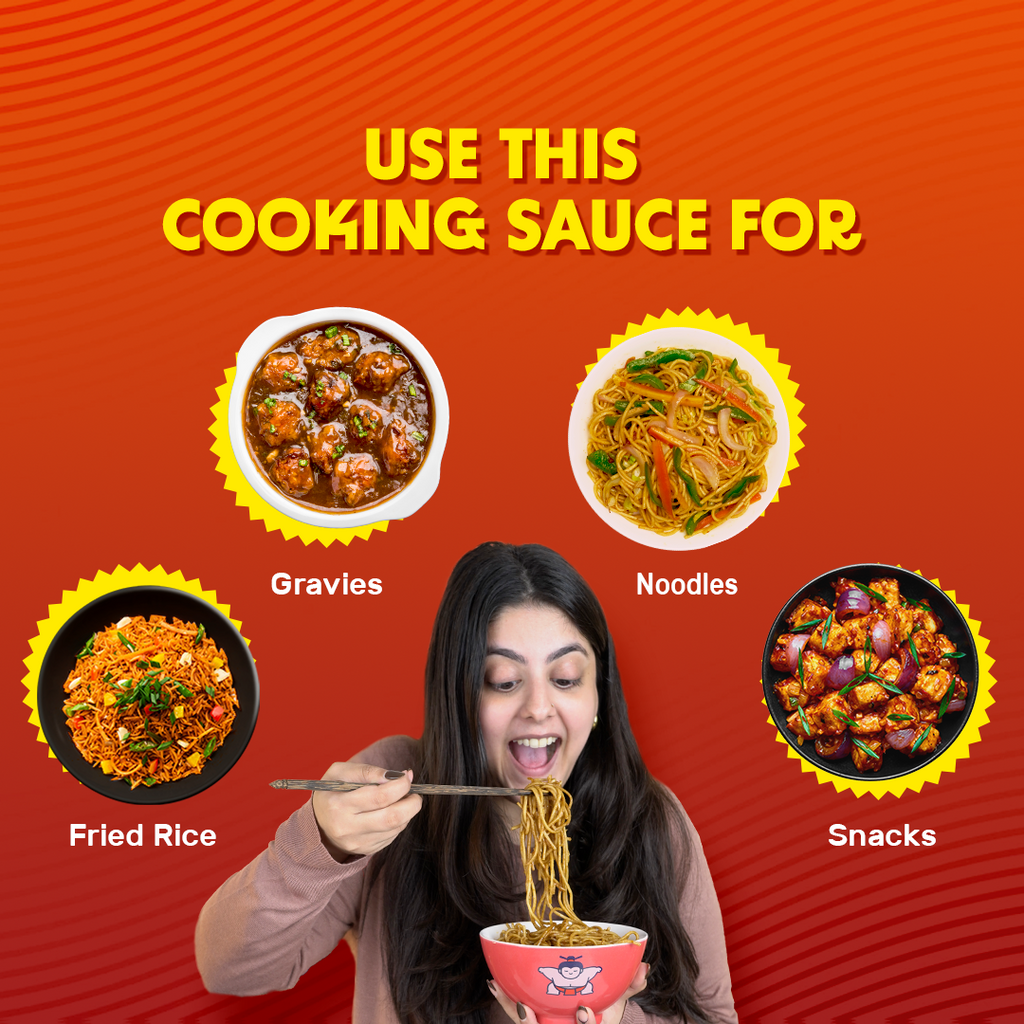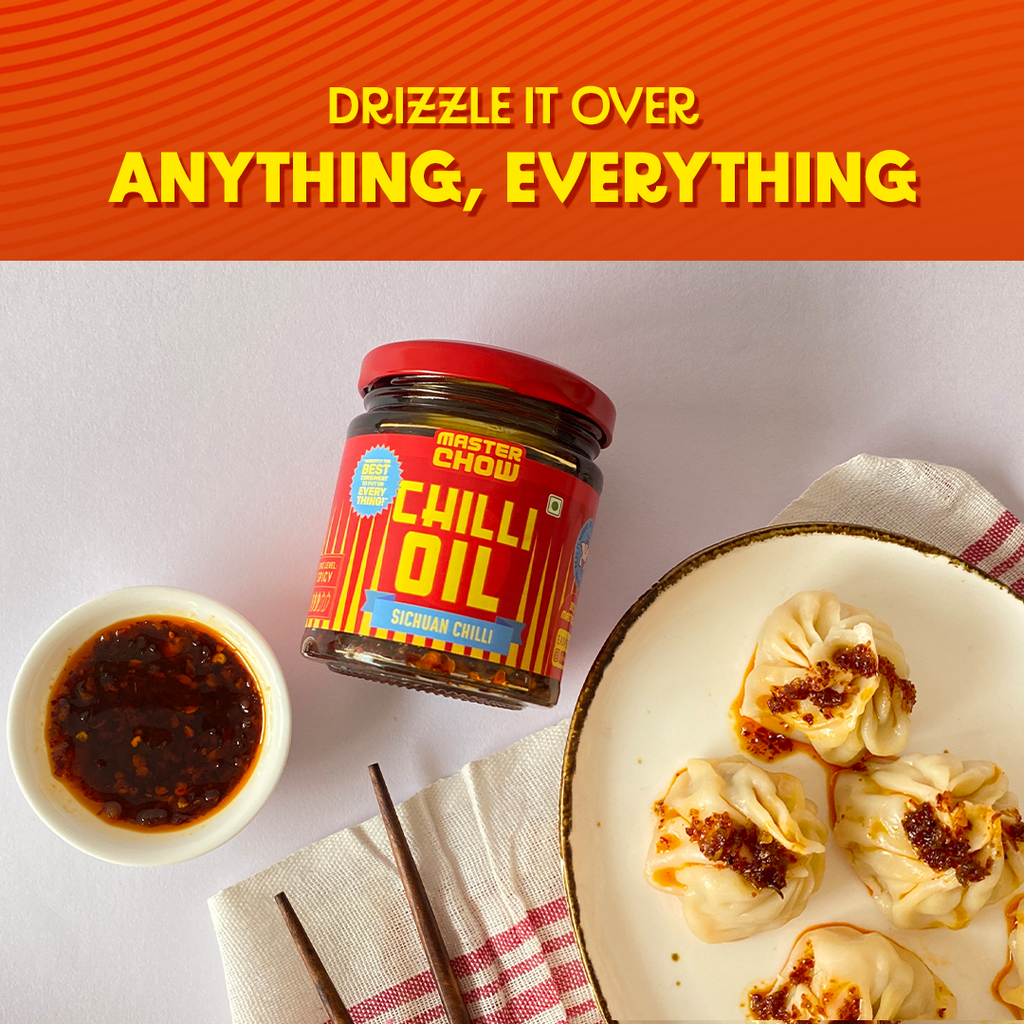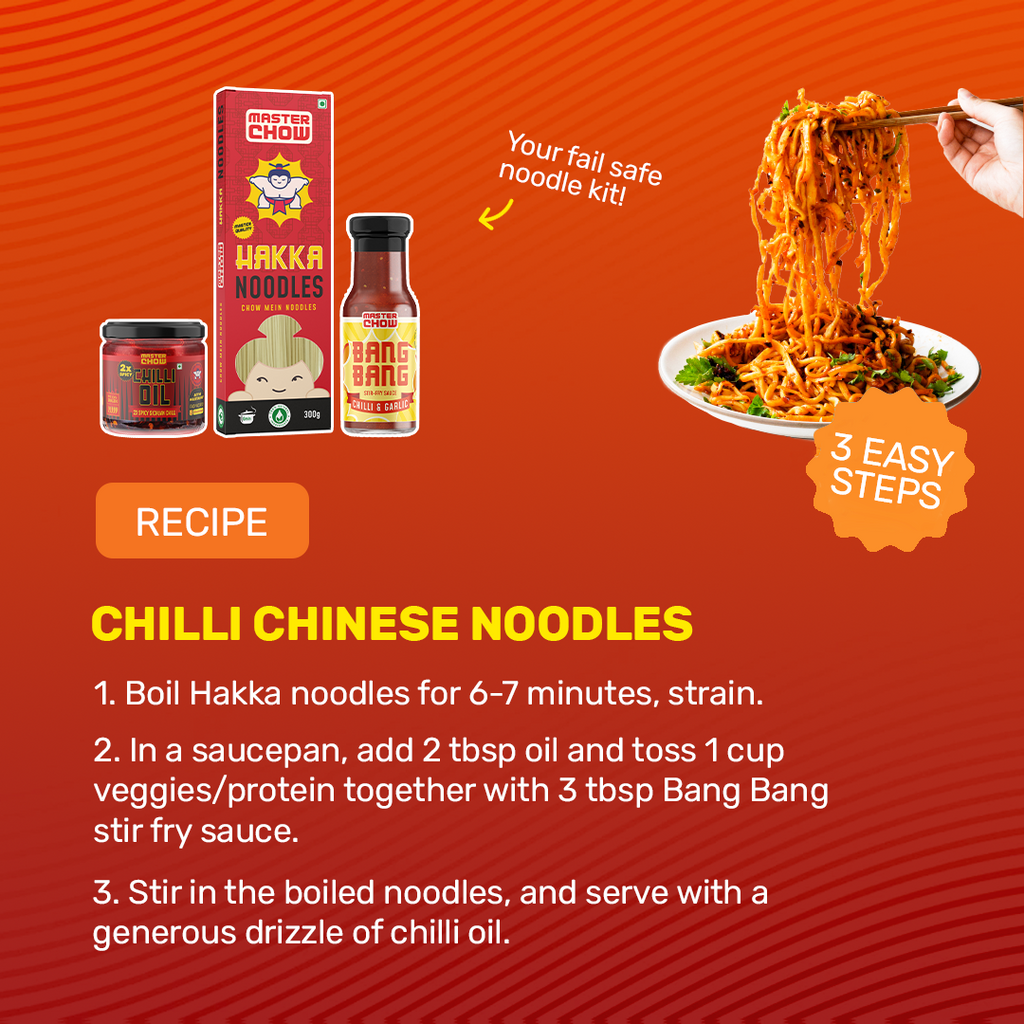 Chilli Chinese Meal Box
(2 NOODLES, 2 CHILLI OILS, 1 COOKING SAUCE, 1 NOODLE KIT)
Rs. 1,305.00
Taste our best-selling Chinese flavors, all in one meal box now!
This pac comes with 1 pac each of our Hakka & Udon noodles. Included is our Bang Bang cooking sauce - it's a punchy chilli garlic flavor and great to whip up noodles, fried rice and gravies.
This box comes with our Sichuan Chilli Oil & 2X Spicy Chilli Oil - use it as a topping or dip with snacks to add some spice.
Our Sweet & Spicy Noodle Kit is a great upgrade to instant ramen. Comes with a noodle pac and 2 sauce sachets inside.
FREQUENTLY BOUGHT TOGETHER
USE THIS PRODUCT IN
TOTAL TIME

20

PREP TIME

20

COOK TIME

20
EASIEST RESTAURANT-STYLE
ASIAN FOOD, EVER!
FIRE IT UP
ADD SAUCE
ENJOY