Crispy Chilli Garlic Noodle Kit
(1 NOODLE, 1 SAUCE, 2 CONDIMENTS)
Rs. 935.00 Rs. 1,100.00
15%OFF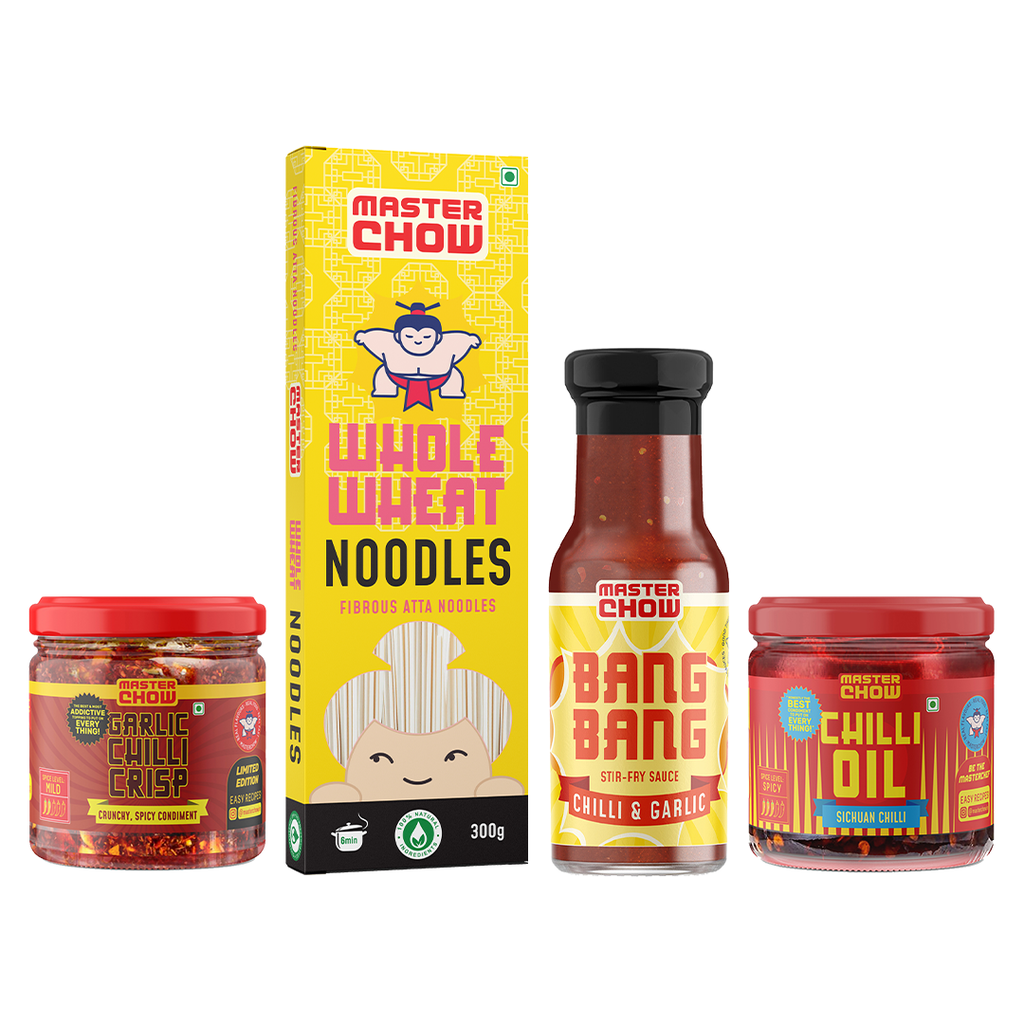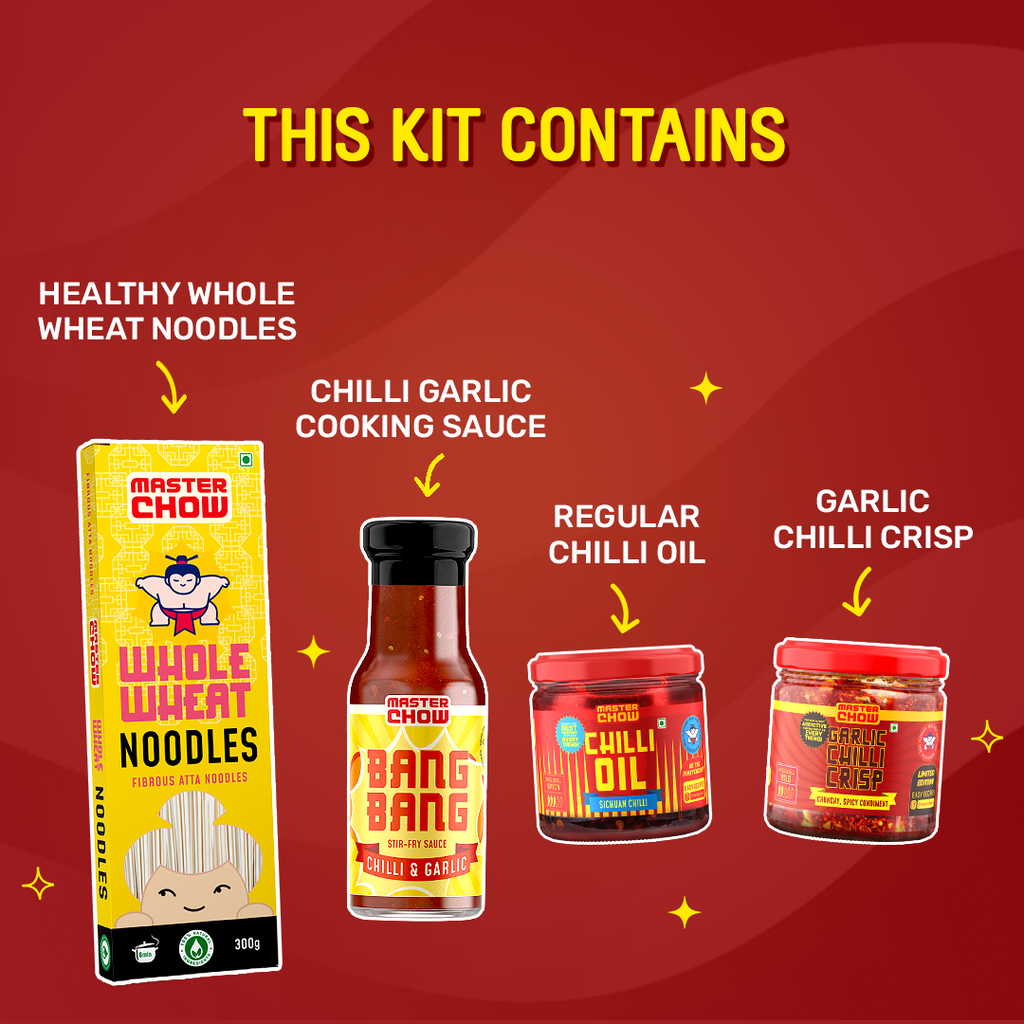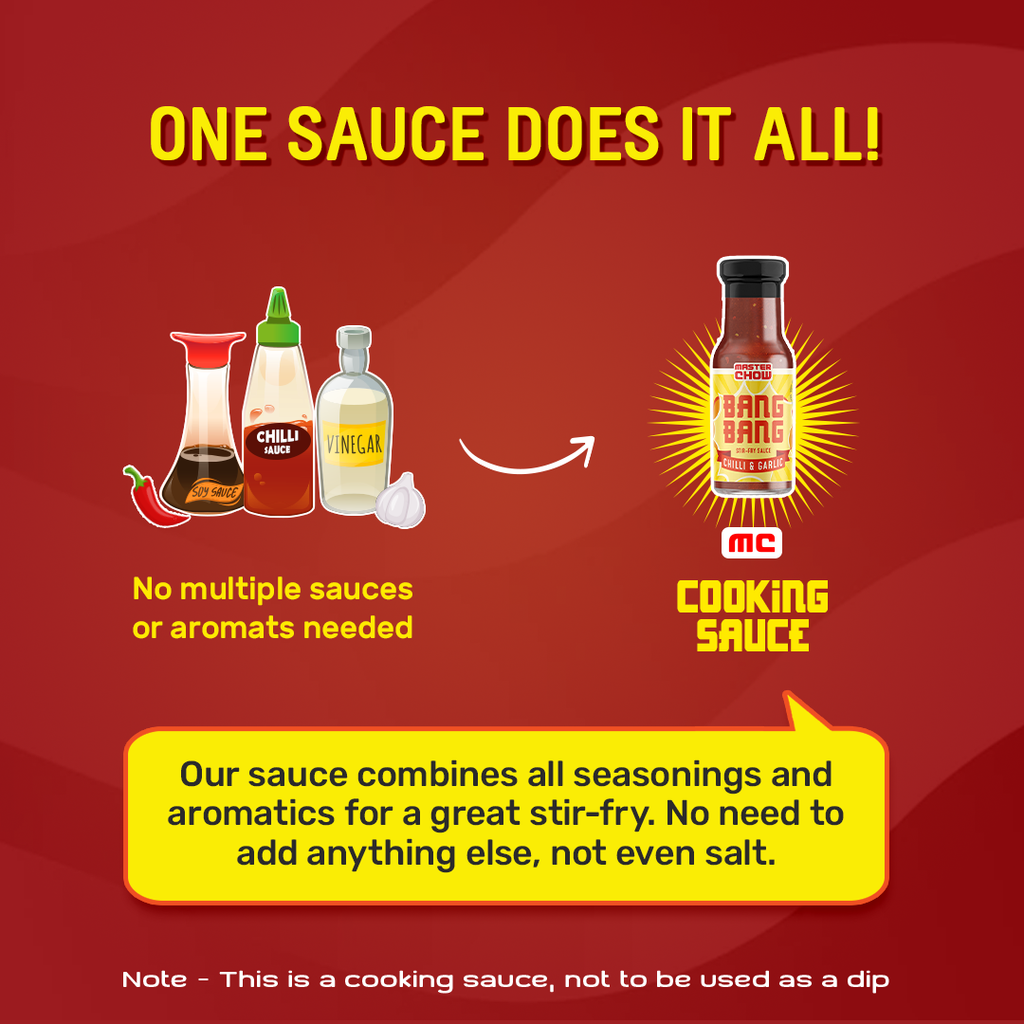 Crispy Chilli Garlic Noodle Kit
(1 NOODLE, 1 SAUCE, 2 CONDIMENTS)
Rs. 935.00 Rs. 1,100.00
15%OFF
Love chilli garlic noodles? Make this savoury, crispy Chilli Garlic Noodles in just 15 mins with our ready-to-cook meal kit.
Comes with 1 pac of Wholewheat Noodles, 1 Bang Bang Sauce and 1 jar each of Chilli Oil & Garlic Chilli Crisp. Toss long, stringy wholewheat noodles in our signature chilli garlic sauce for a quick stir-fry and finish it with a drizzle of chilli oil and garlic crisp for a delicious kick of spice and crunch!
FREQUENTLY BOUGHT TOGETHER
USE THIS PRODUCT IN
TOTAL TIME

15

PREP TIME

5

COOK TIME

10
EASIEST RESTAURANT-STYLE
ASIAN FOOD, EVER!
FIRE IT UP
ADD SAUCE
ENJOY