The Big 2X Spicy Chilli Oil
(450 GMS PLASTIC JAR)
Rs. 595.00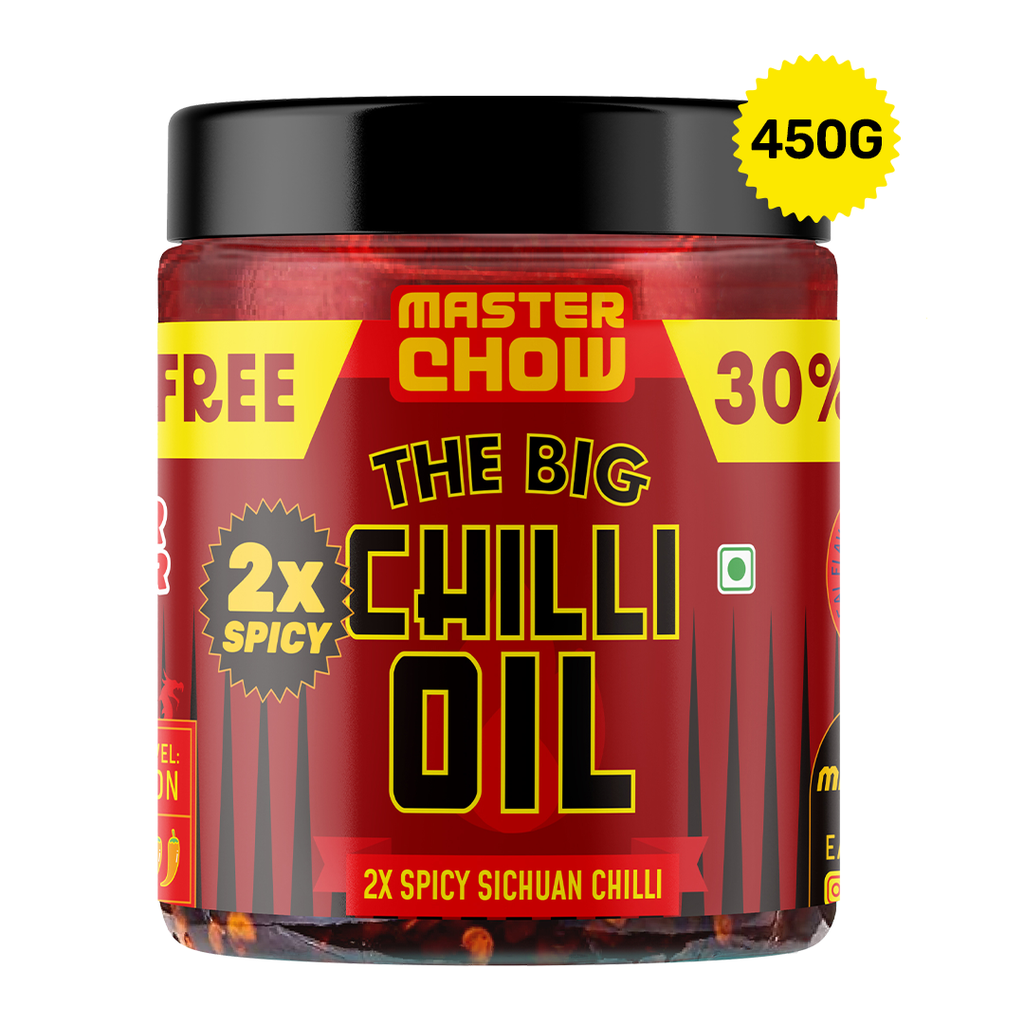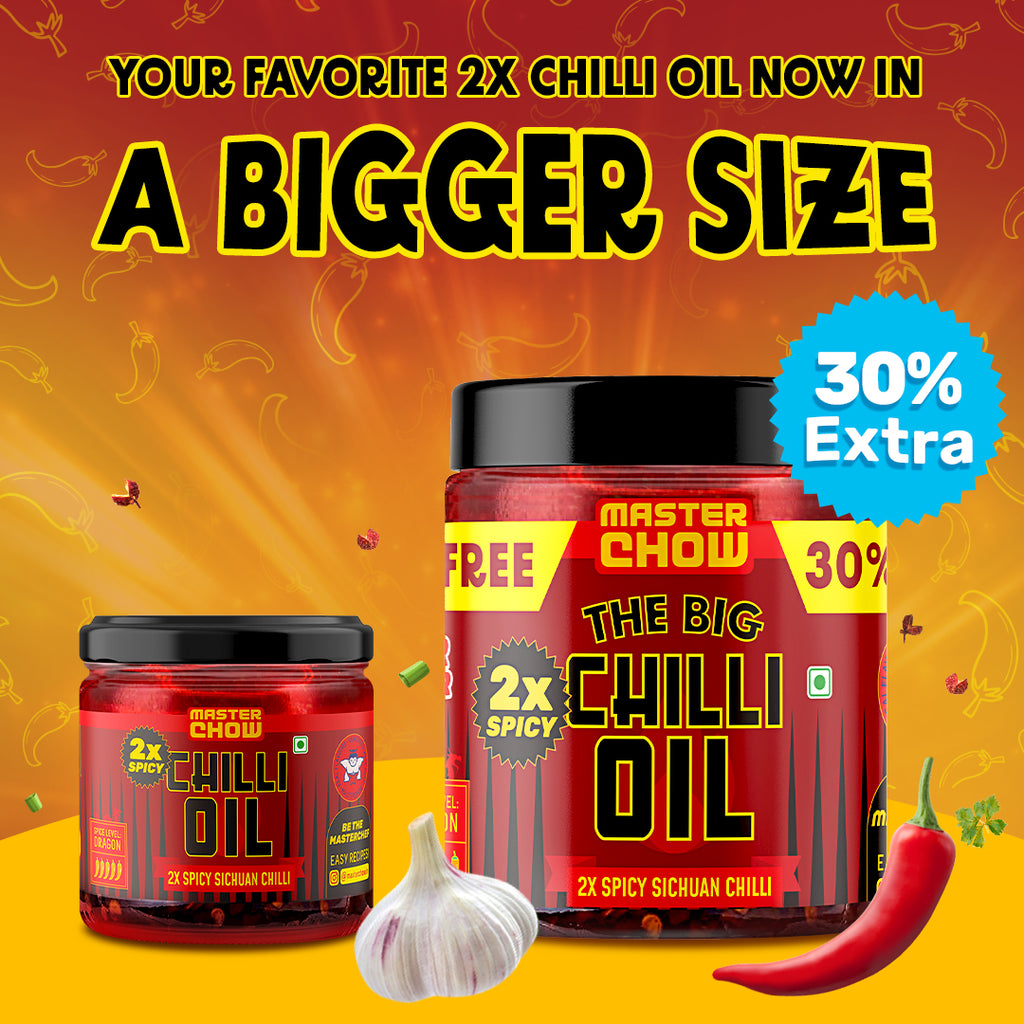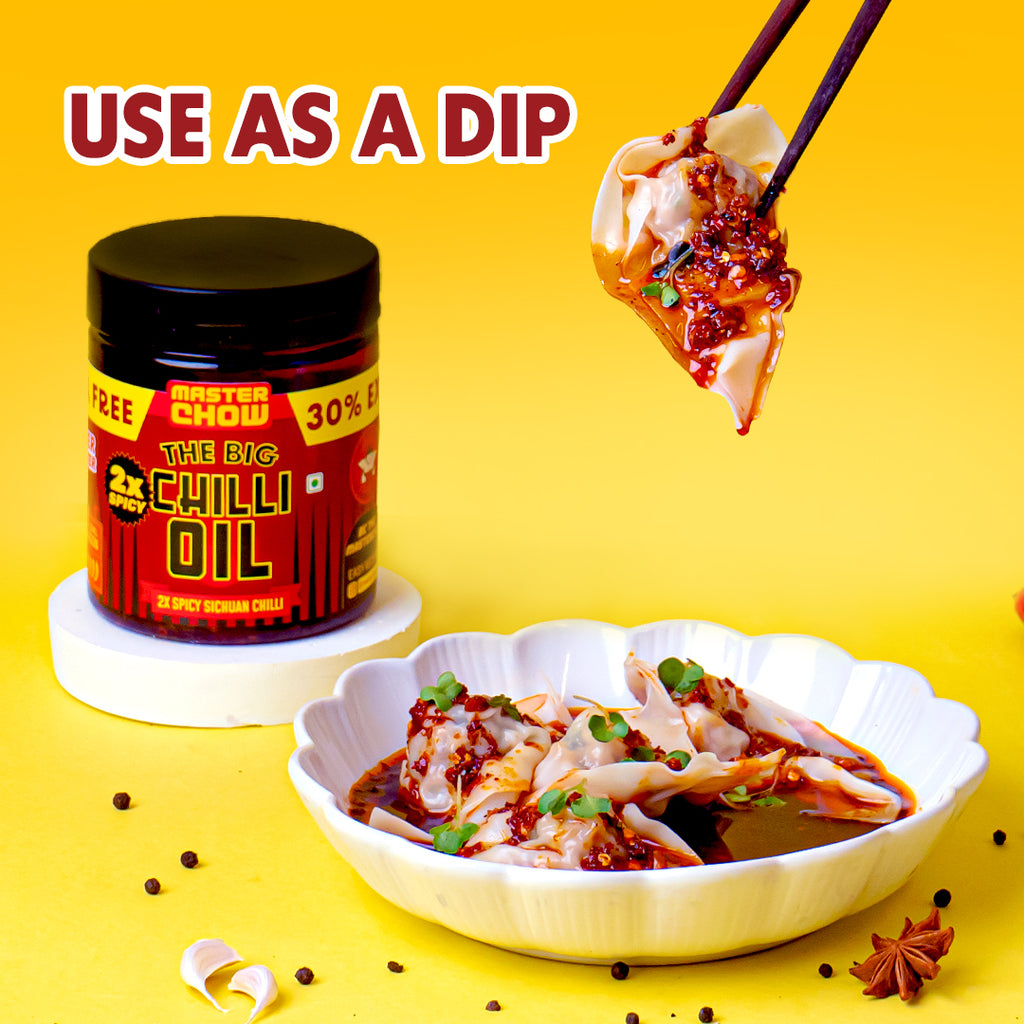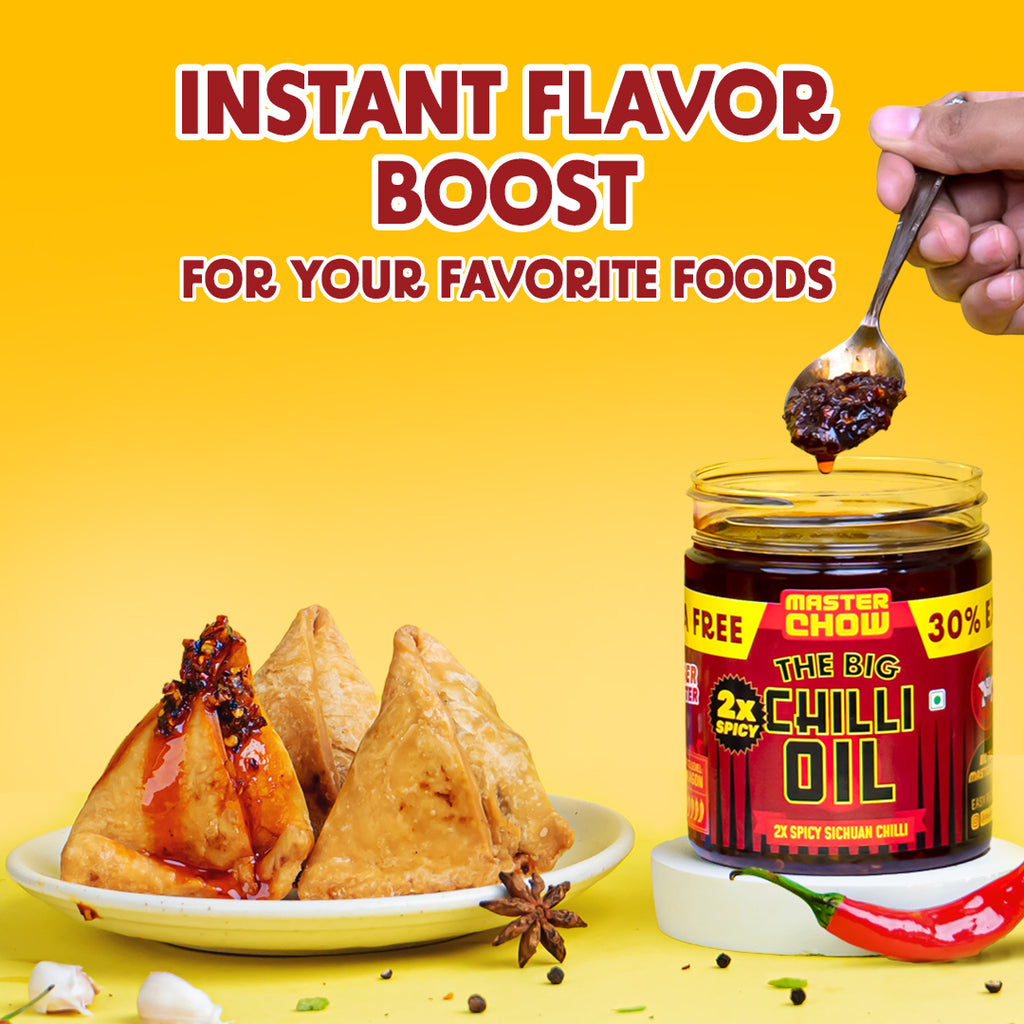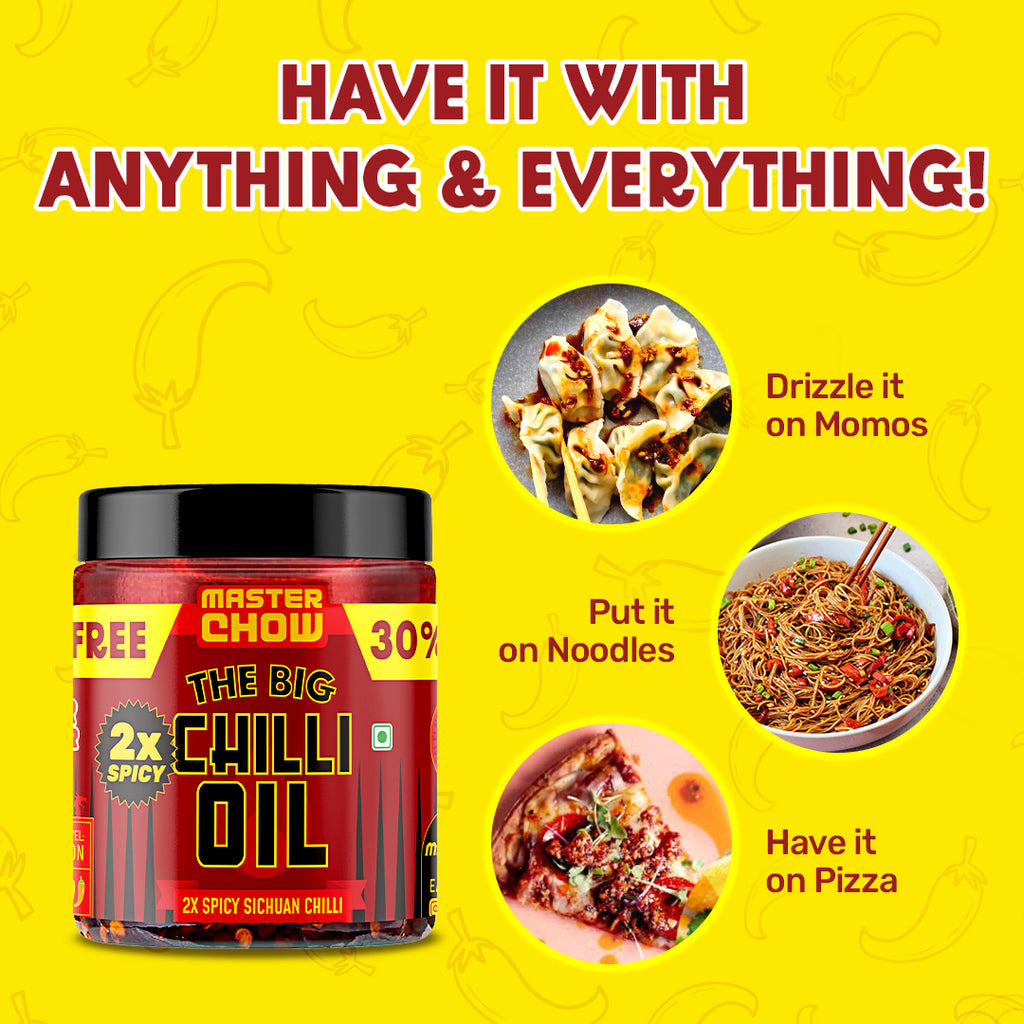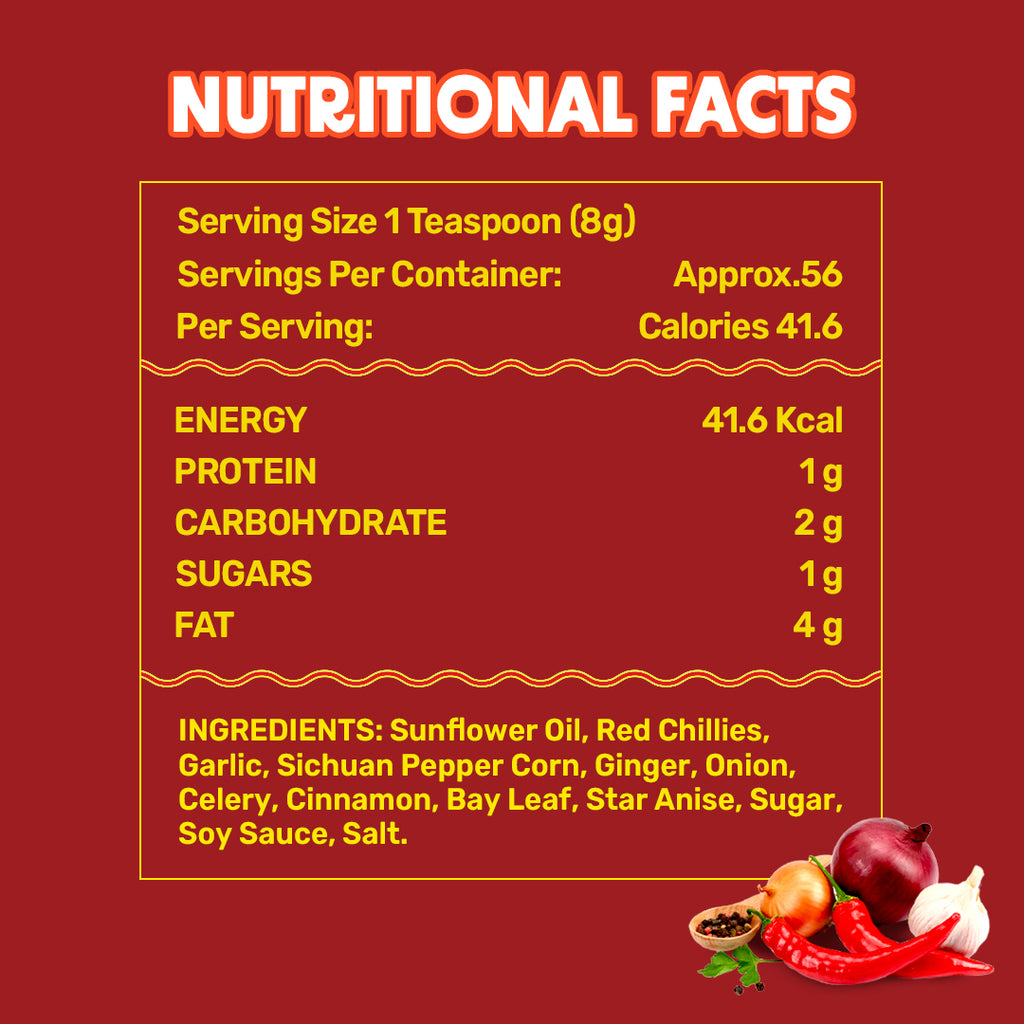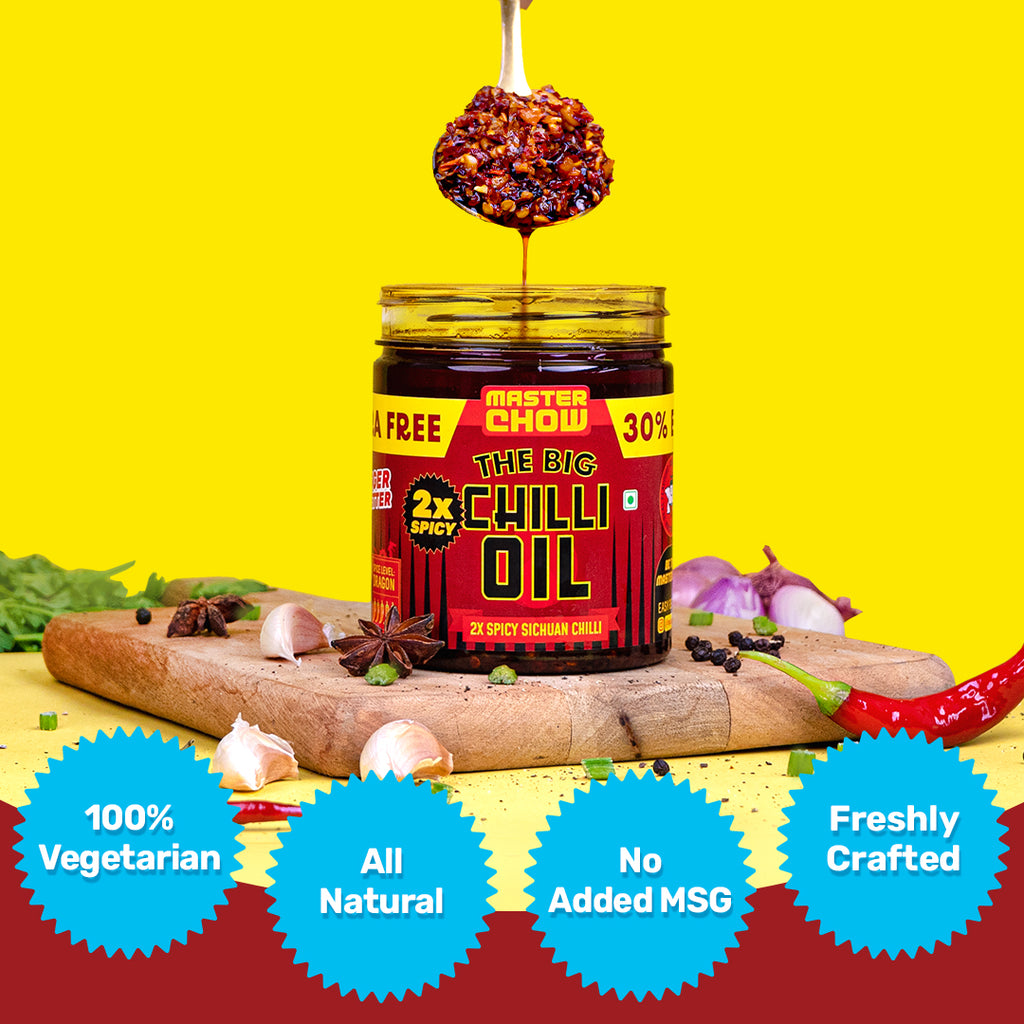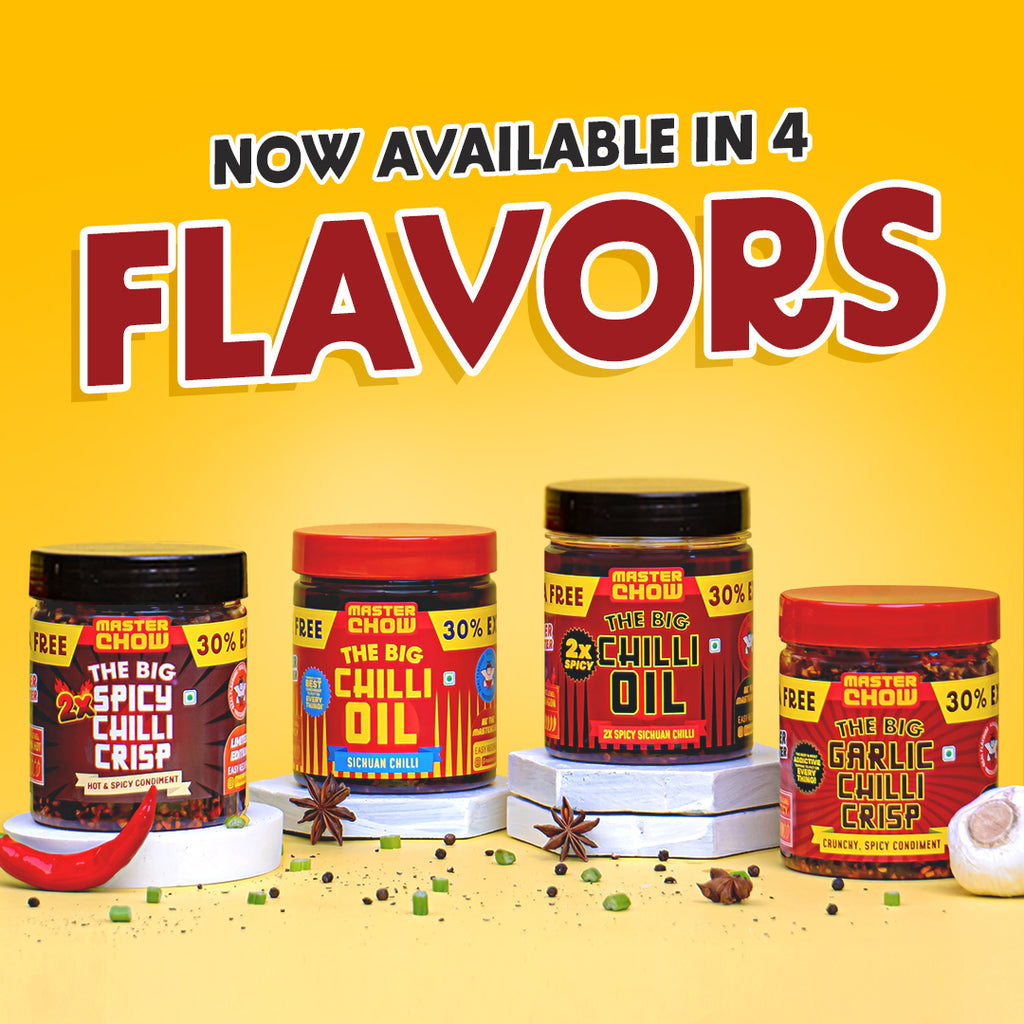 The Big 2X Spicy Chilli Oil
(450 GMS PLASTIC JAR)
Rs. 595.00
Last 811 Units Left
Our signature 2X Spicy Chilli Oil is now available in a big sized jar (450 gms) with an extra 30% quantity, absolutely free!
Deliciously hot and spicy, it is the perfect spice boost to all your food!
It is made with red chillies, crunchy garlic and a house blend of spices for a savoury, umami packed flavor. Real sichuan peppercorns add a crispy, crunchy texture to this delicious condiment.
No matter what you have it with, it will make everything taste better!
100% Veg | All Natural | No MSG
FREQUENTLY BOUGHT TOGETHER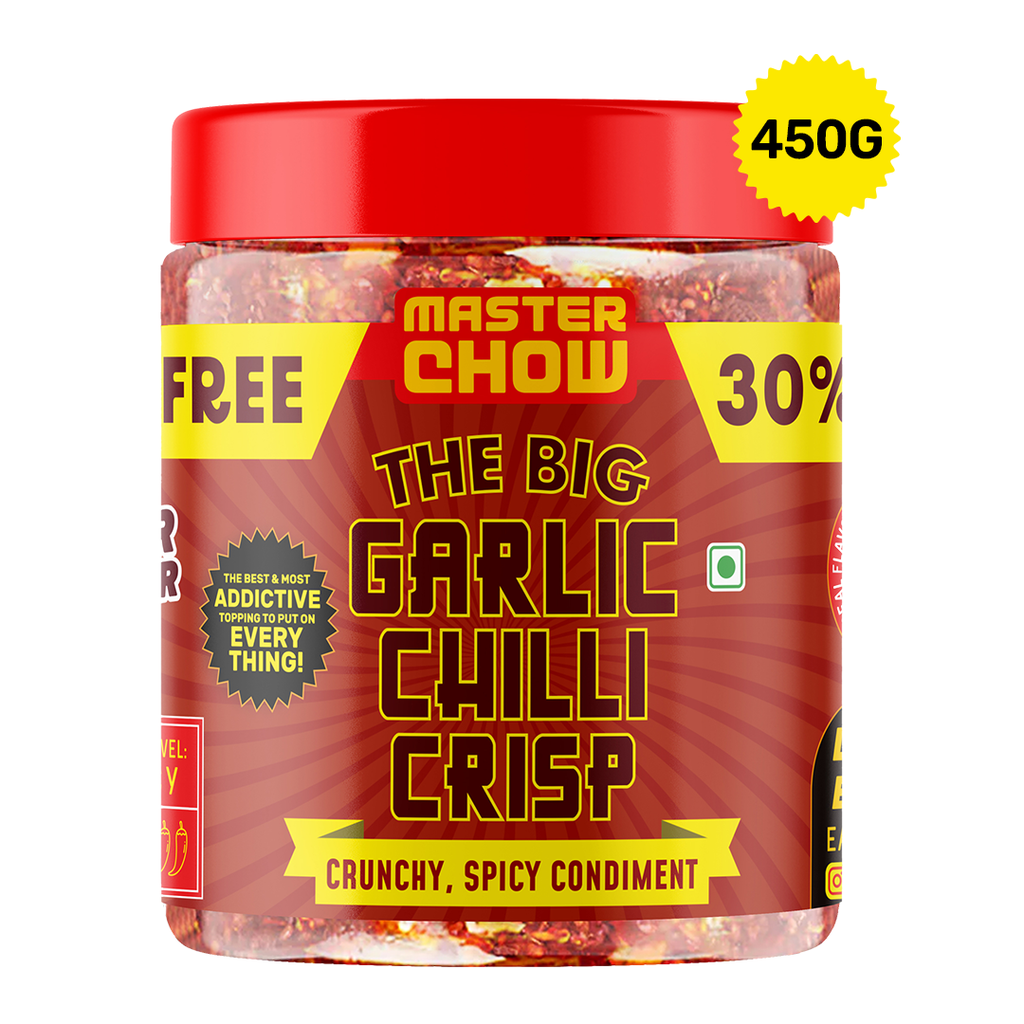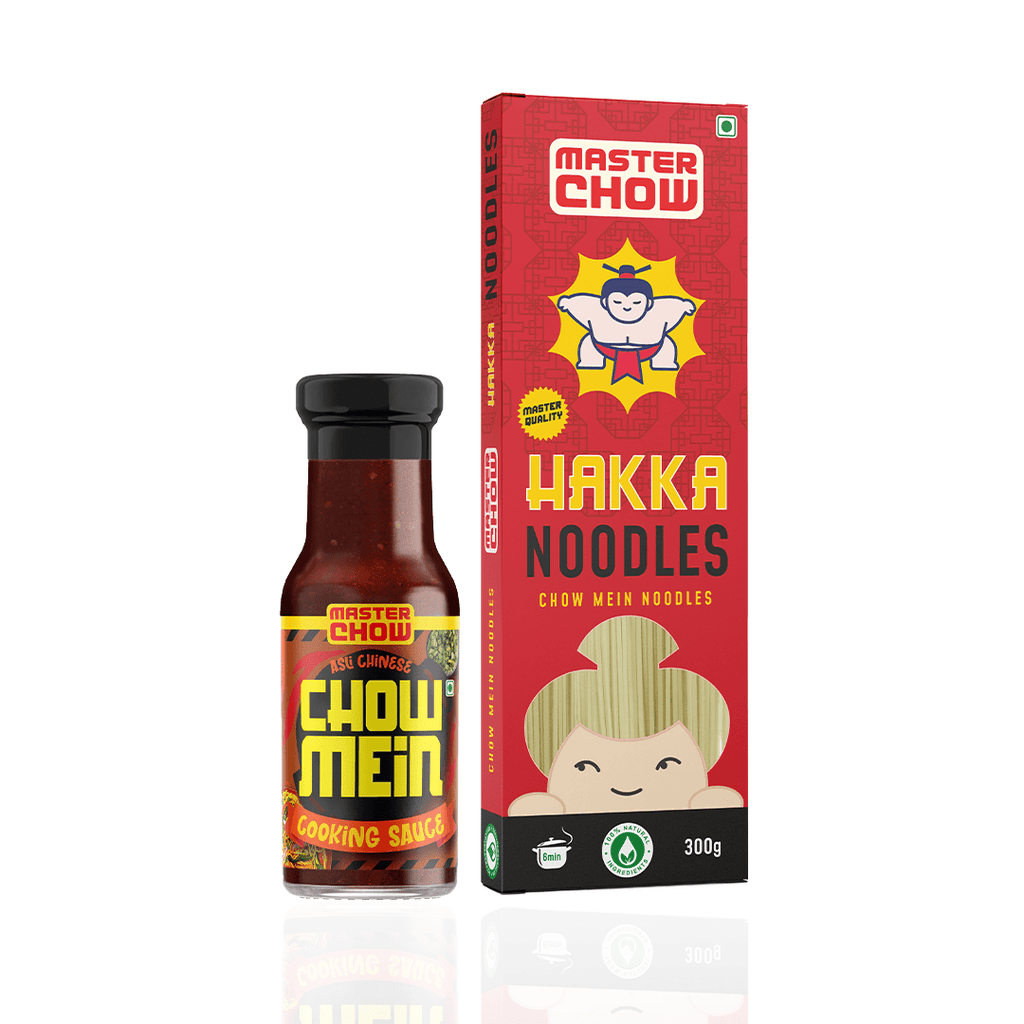 USE THIS PRODUCT IN
TOTAL TIME

20

PREP TIME

10

COOK TIME

10
EASIEST RESTAURANT-STYLE
ASIAN FOOD, EVER!
FIRE IT UP
ADD SAUCE
ENJOY