2X Spicy Chilli Crisp (Limited Edition)
(170 GMS JAR)
Rs. 380.00 Rs. 400.00
5%OFF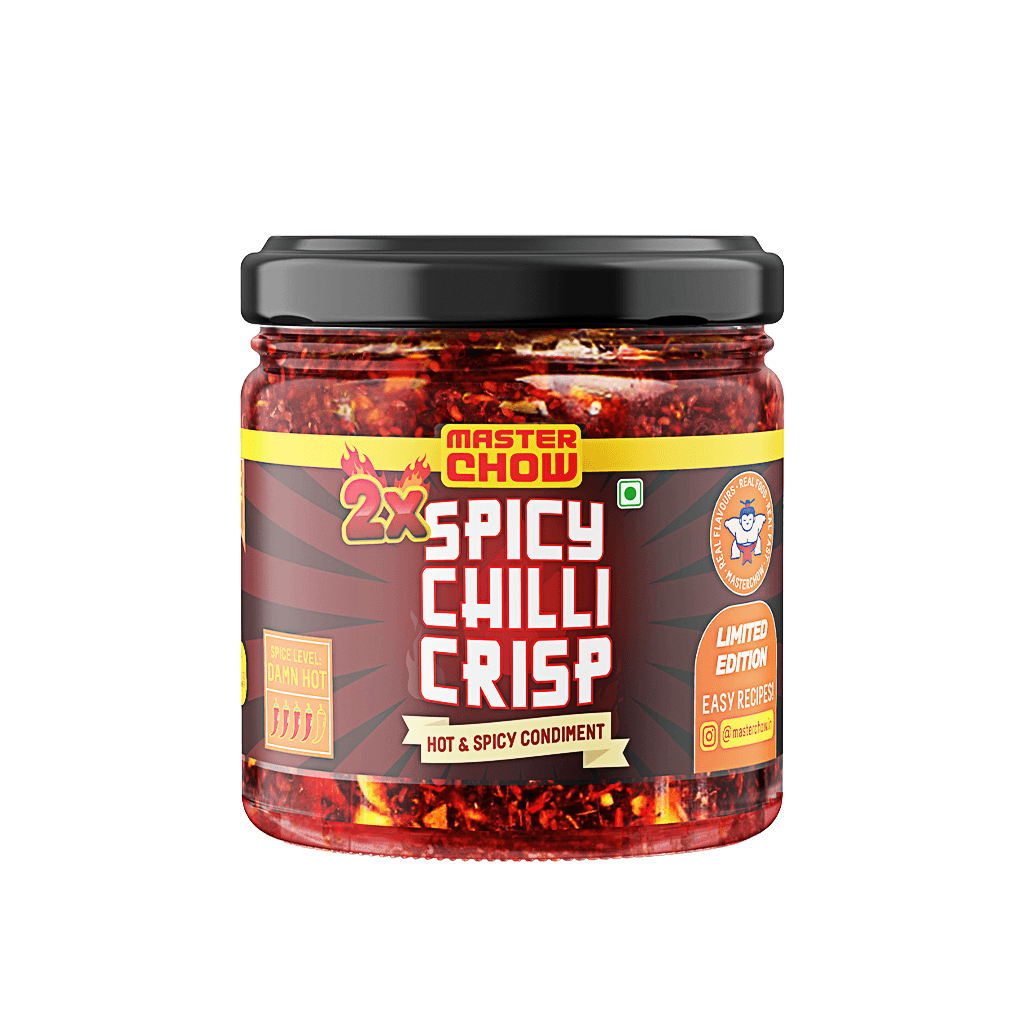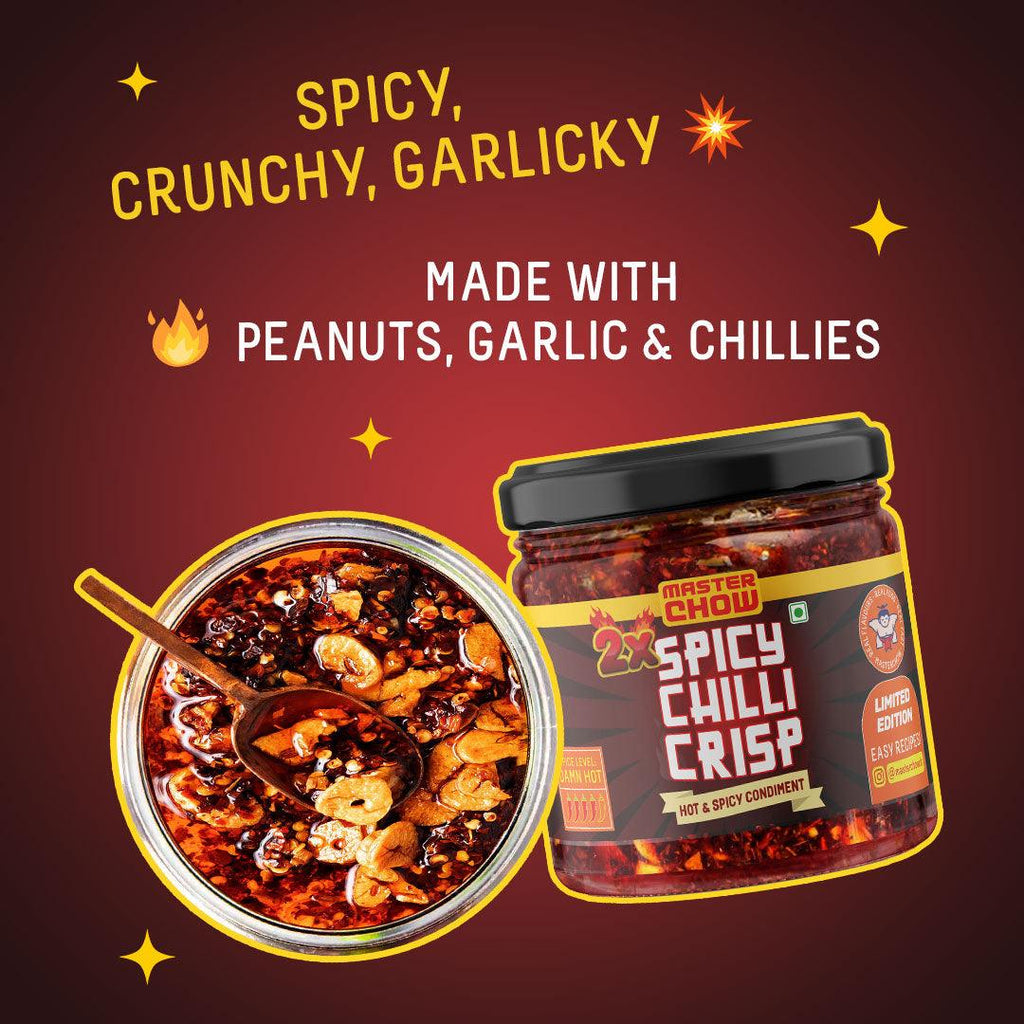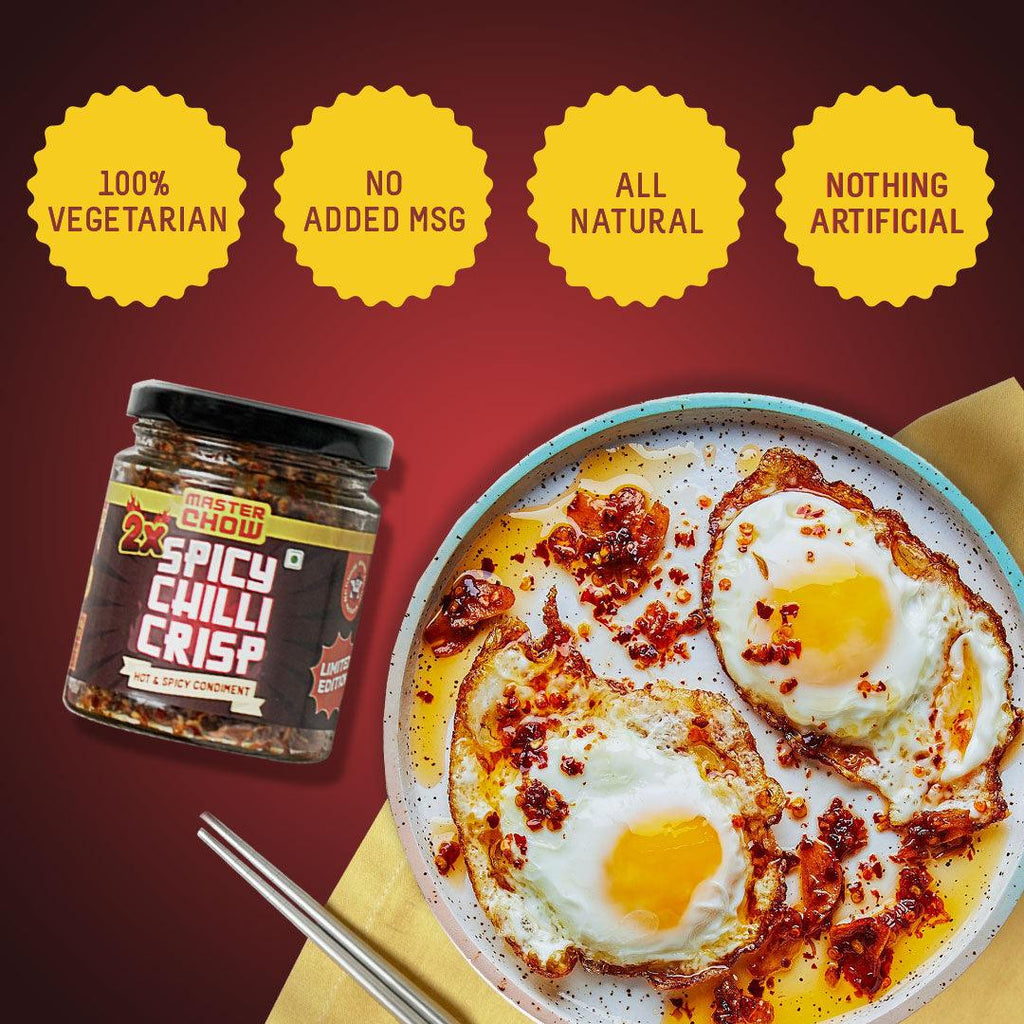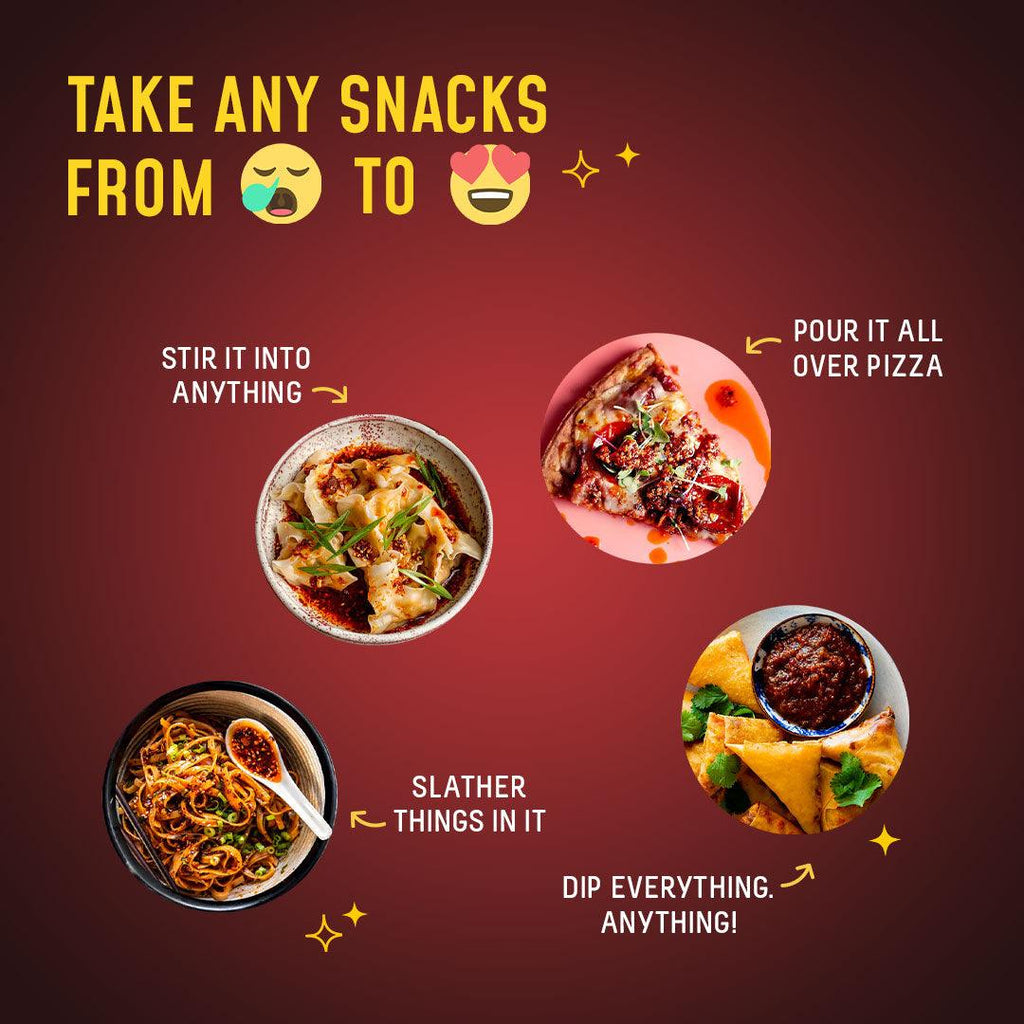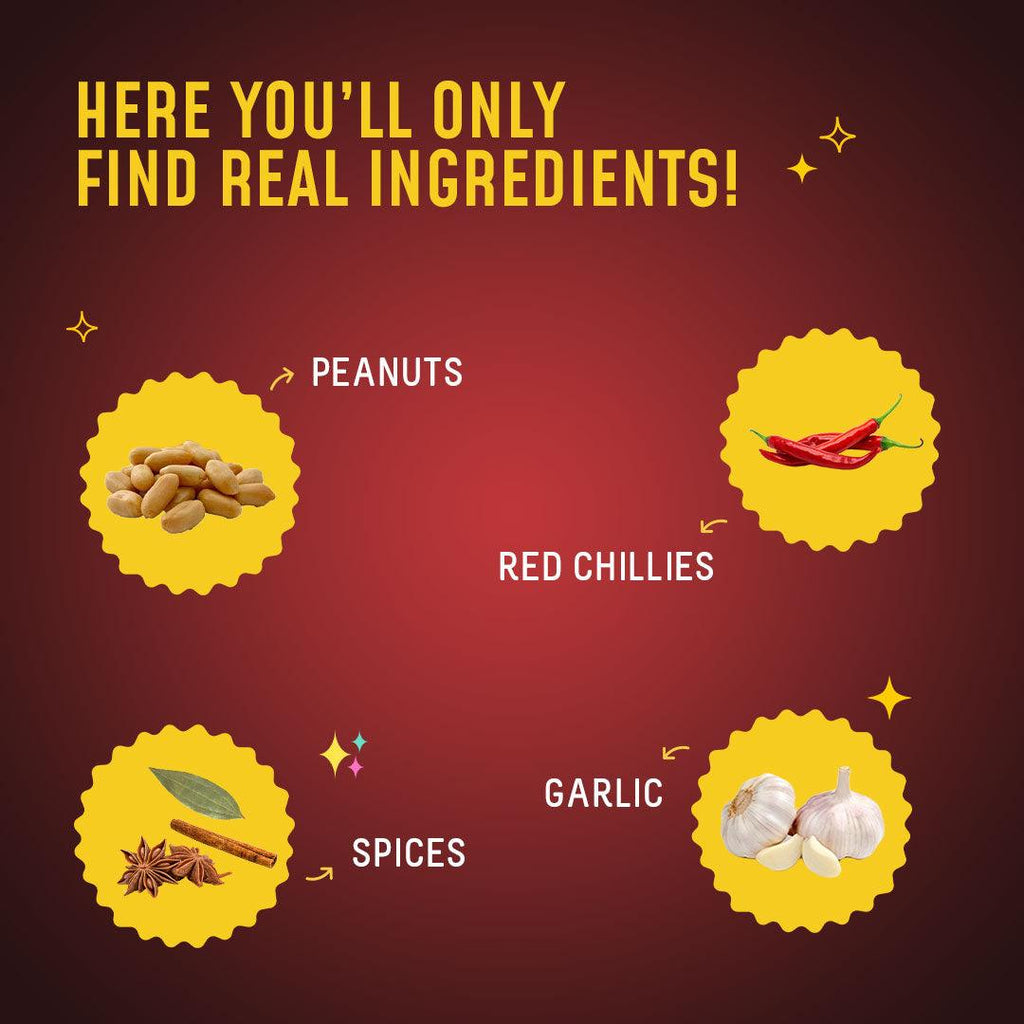 2X Spicy Chilli Crisp (Limited Edition)
(170 GMS JAR)
Rs. 380.00 Rs. 400.00
5%OFF
Get ready to handle some serious heat with our limited edition 2X Spicy Chilli Crisp!
Made with premium Indian chillies and spicy peppercorns, use this condiment to add a spicy twist to your snacks, meal and even your home-cooked food.
100% Veg | All Natural | No Artificial Preservatives
FREQUENTLY BOUGHT TOGETHER
USE THIS PRODUCT IN
TOTAL TIME

20

PREP TIME

10

COOK TIME

10
EASIEST RESTAURANT-STYLE
ASIAN FOOD, EVER!
FIRE IT UP
ADD SAUCE
ENJOY