Sichuan Chilli Oil & Wheat Noodles
(1 CHILLI OIL, 1 NOODLE)
Rs. 460.00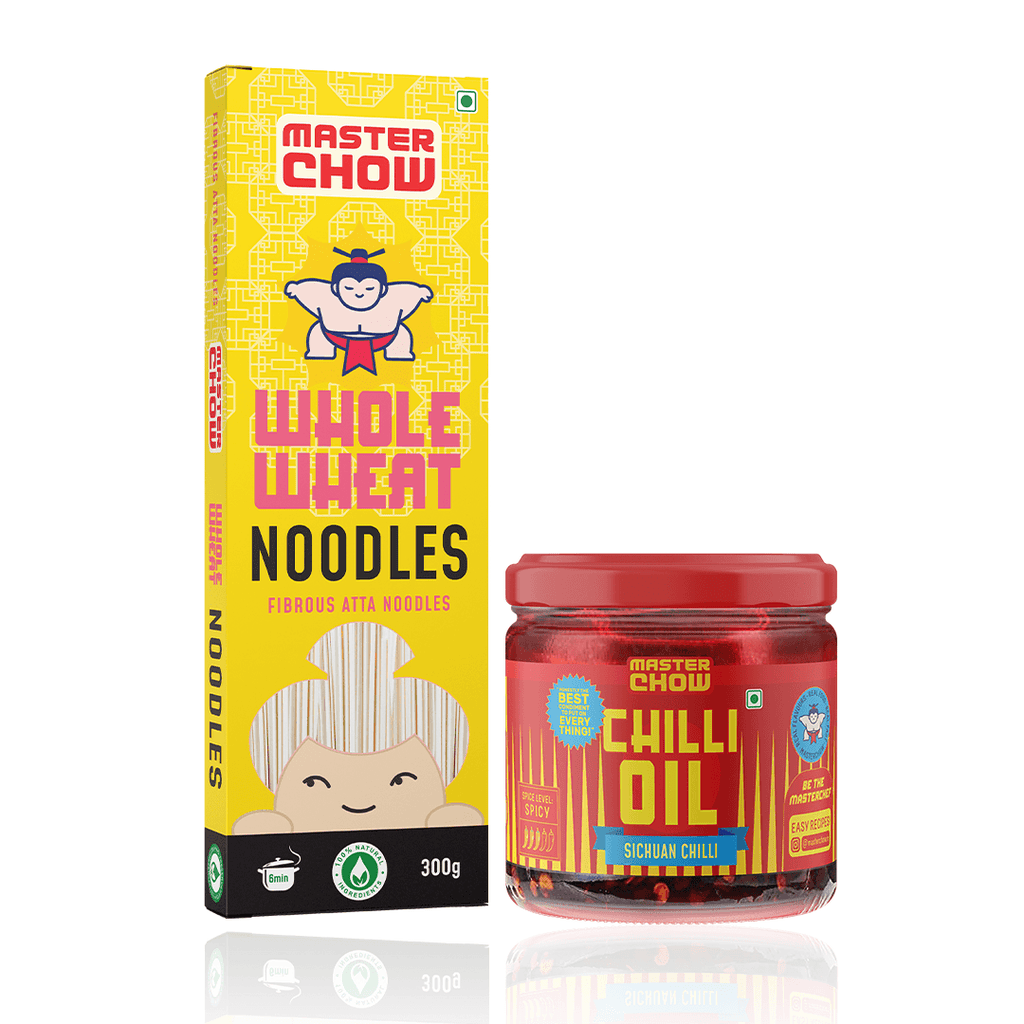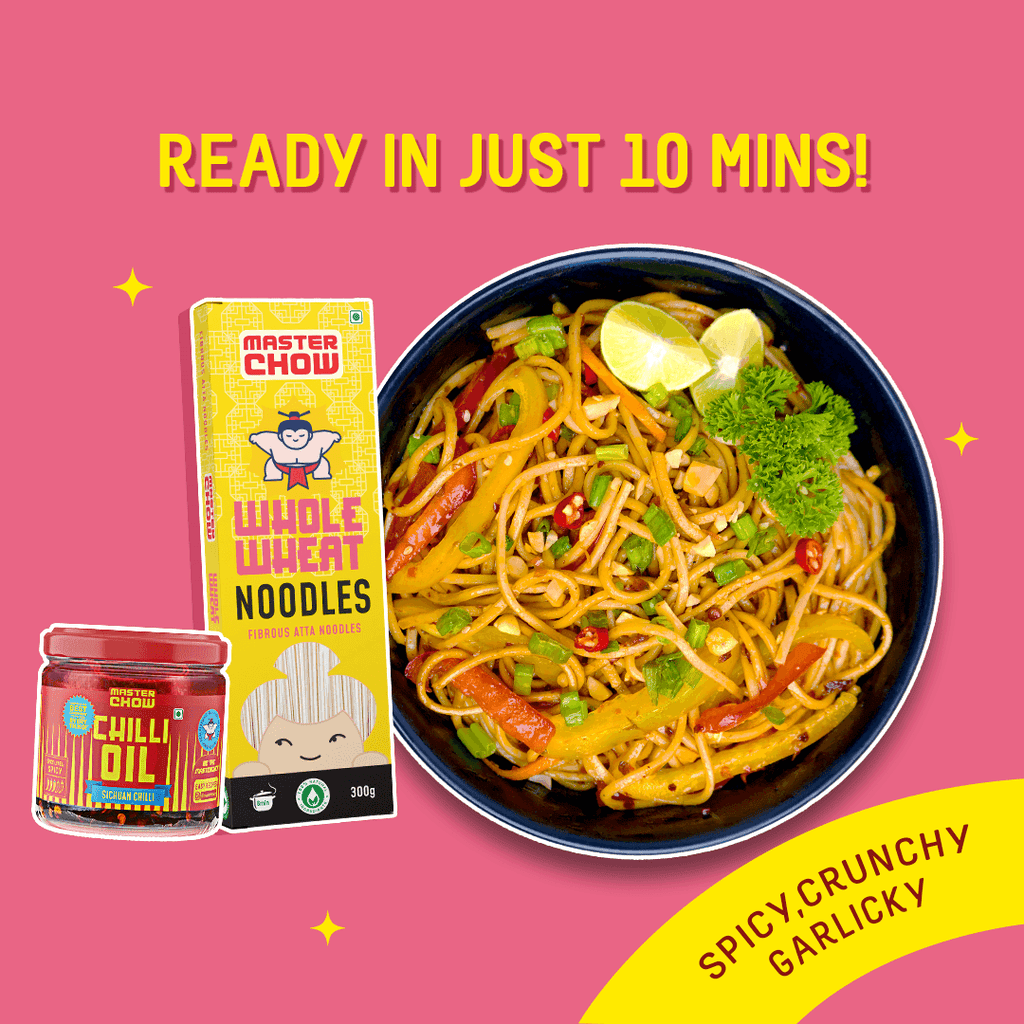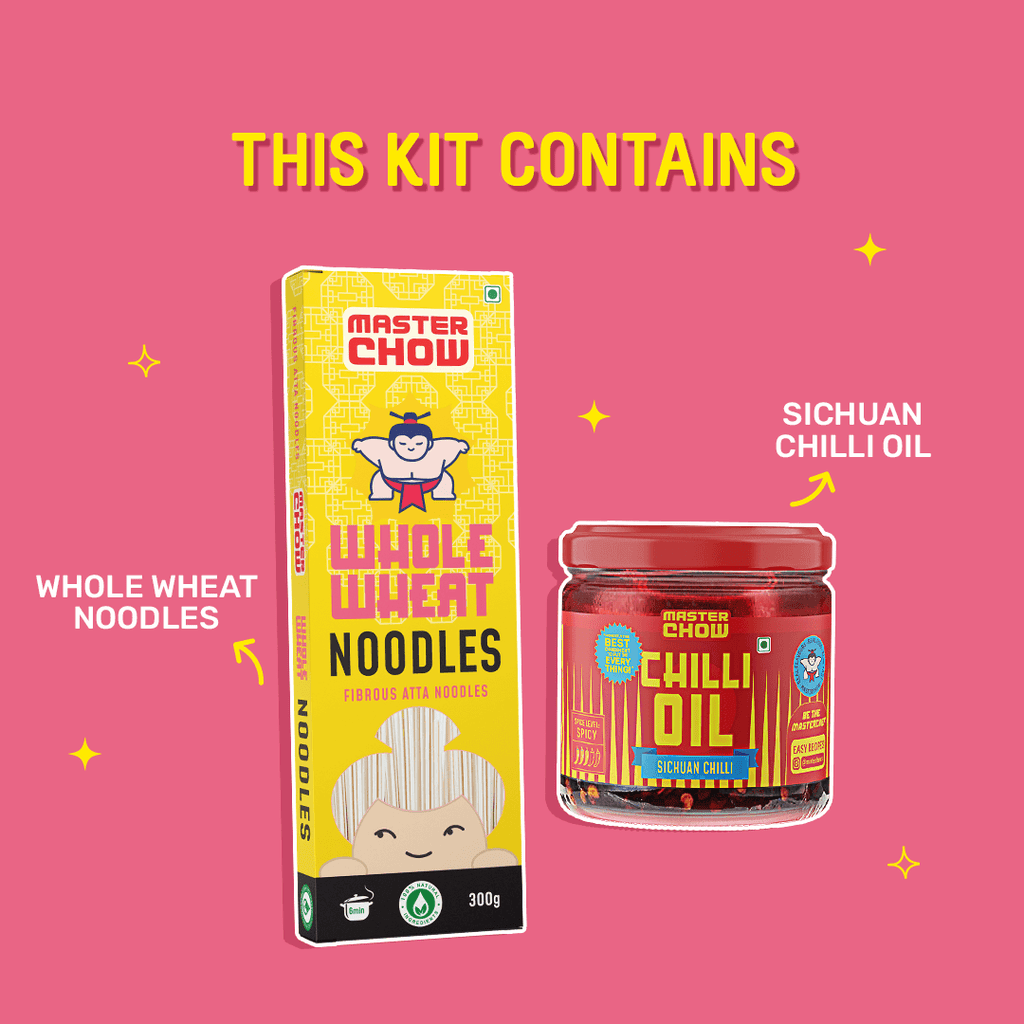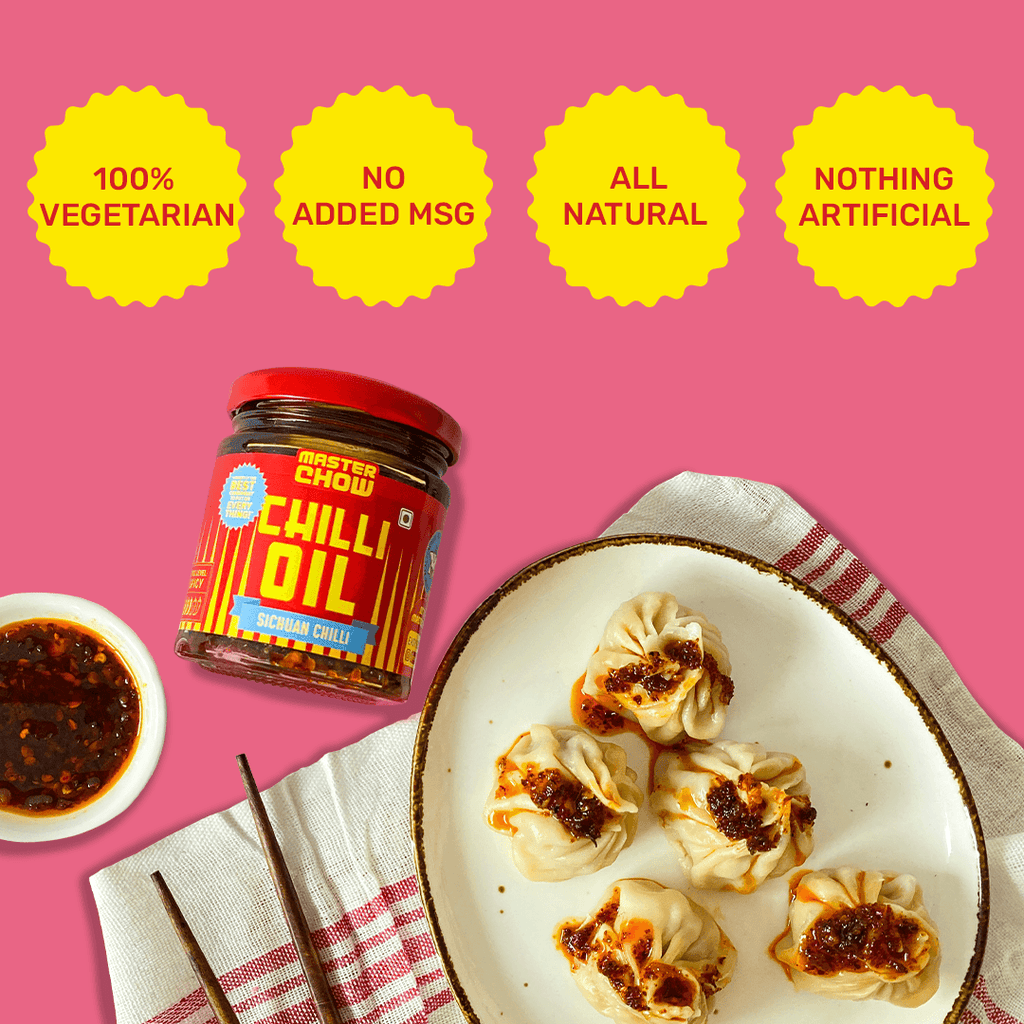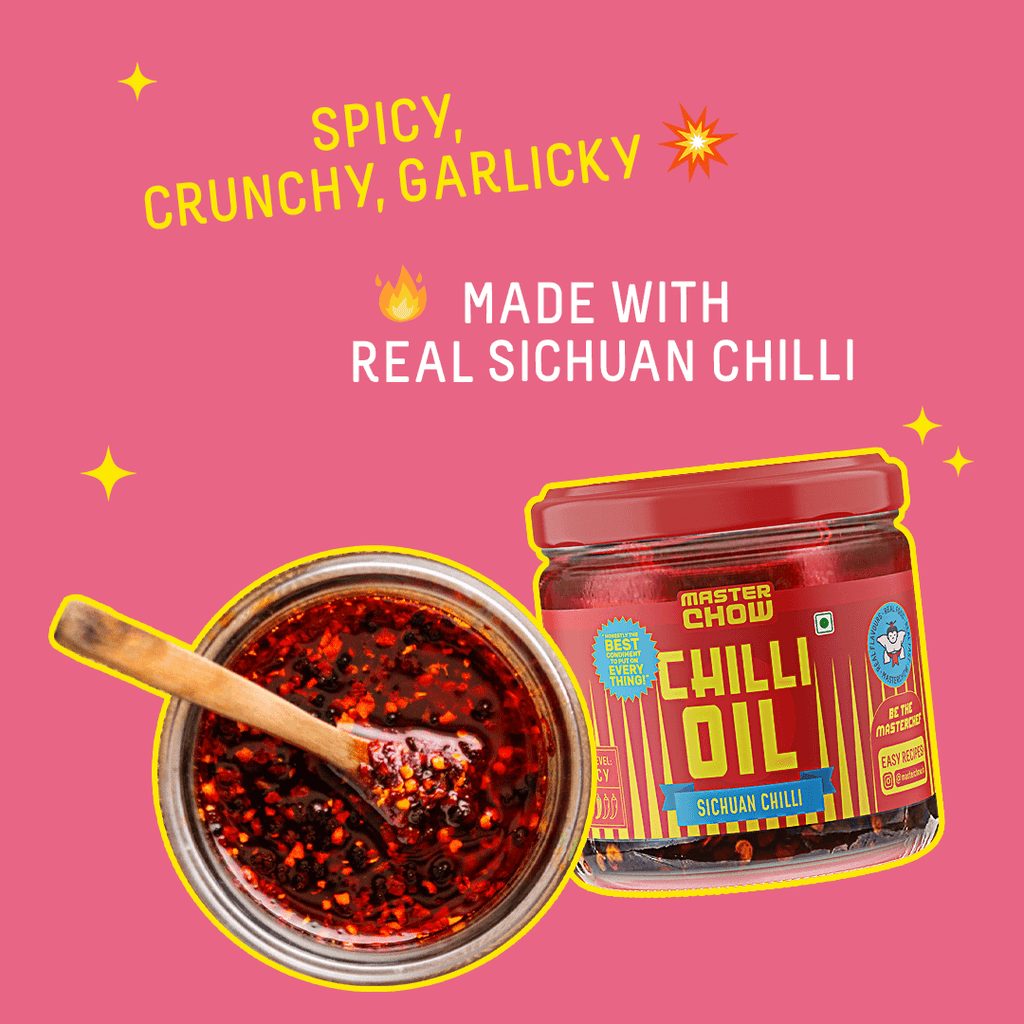 Sichuan Chilli Oil & Wheat Noodles
(1 CHILLI OIL, 1 NOODLE)
Rs. 460.00
Make the viral sizzling chilli oil noodles with our easy meal kit!
This kit comes with our healthy Wholewheat noodles and our Sichuan chilli oil.
Just add fresh veggies or protein of choice and toss in boiled noodles with the infused oil and crisp for a delicious dinner!
FREQUENTLY BOUGHT TOGETHER
USE THIS PRODUCT IN
TOTAL TIME

20

PREP TIME

10

COOK TIME

10
EASIEST RESTAURANT-STYLE
ASIAN FOOD, EVER!
FIRE IT UP
ADD SAUCE
ENJOY