Chowmein Cup Noodles (Pack of 4)
(100 gms X 4 Pack)
Rs. 260.00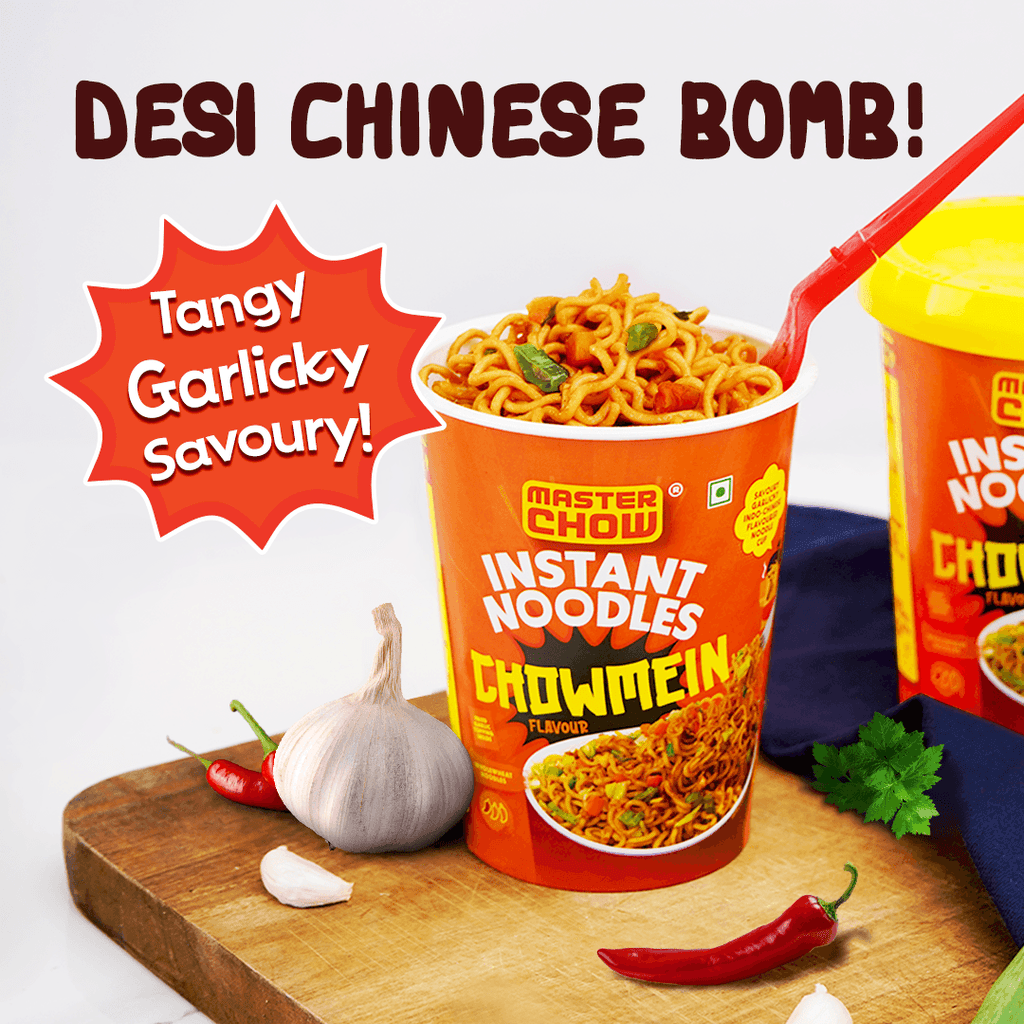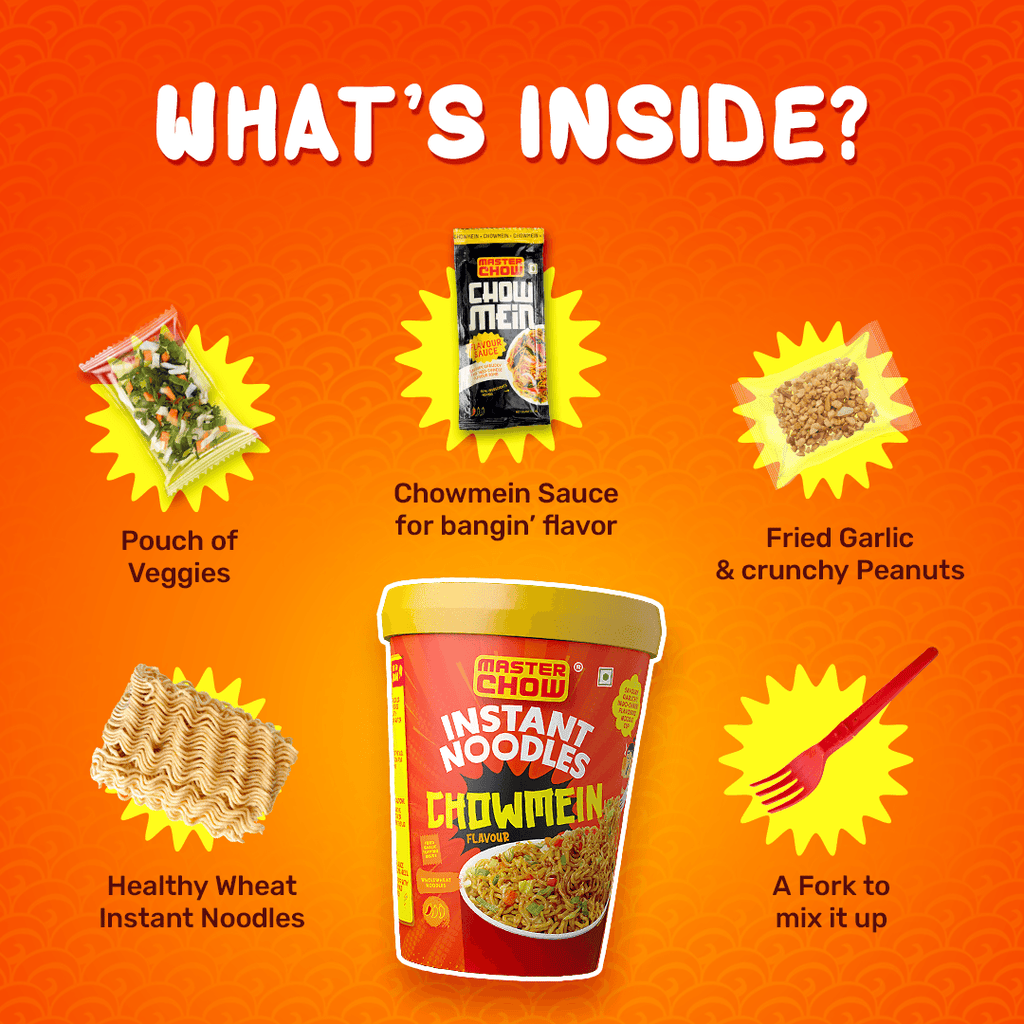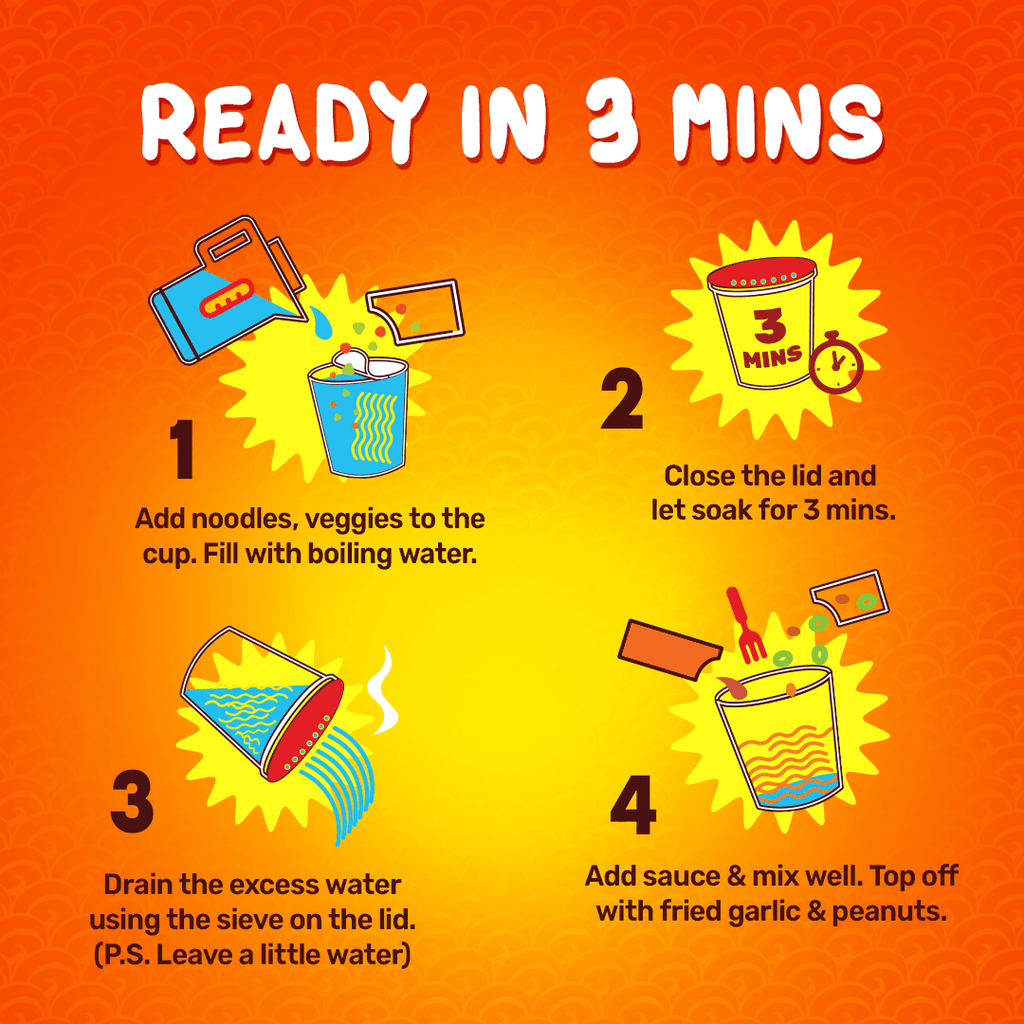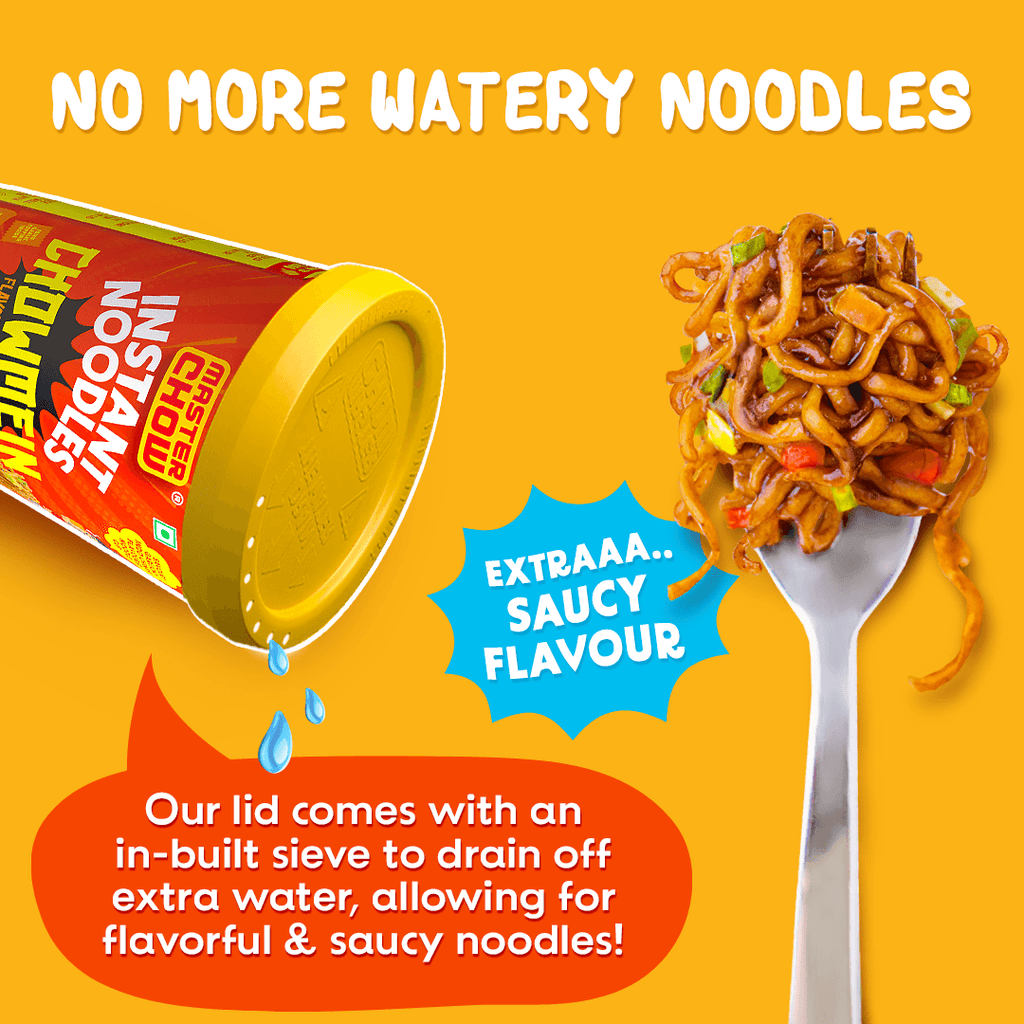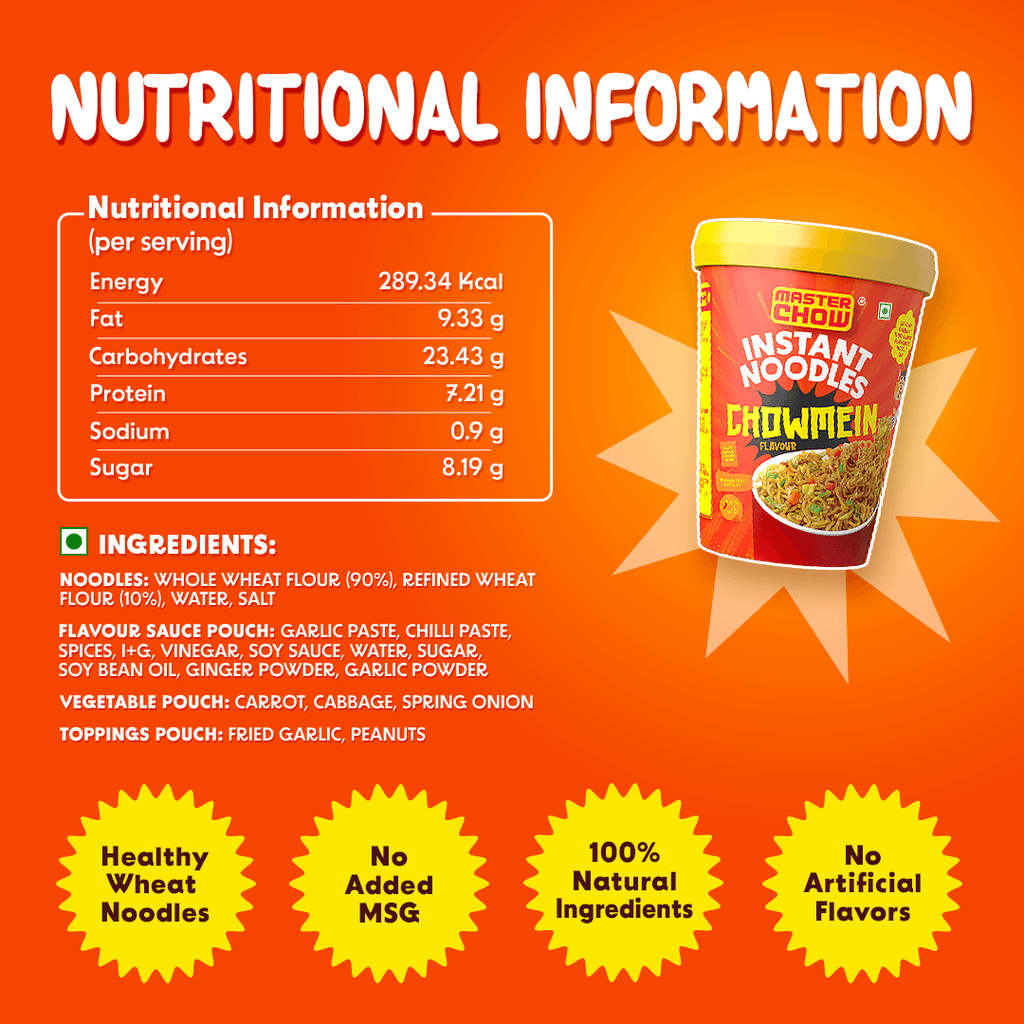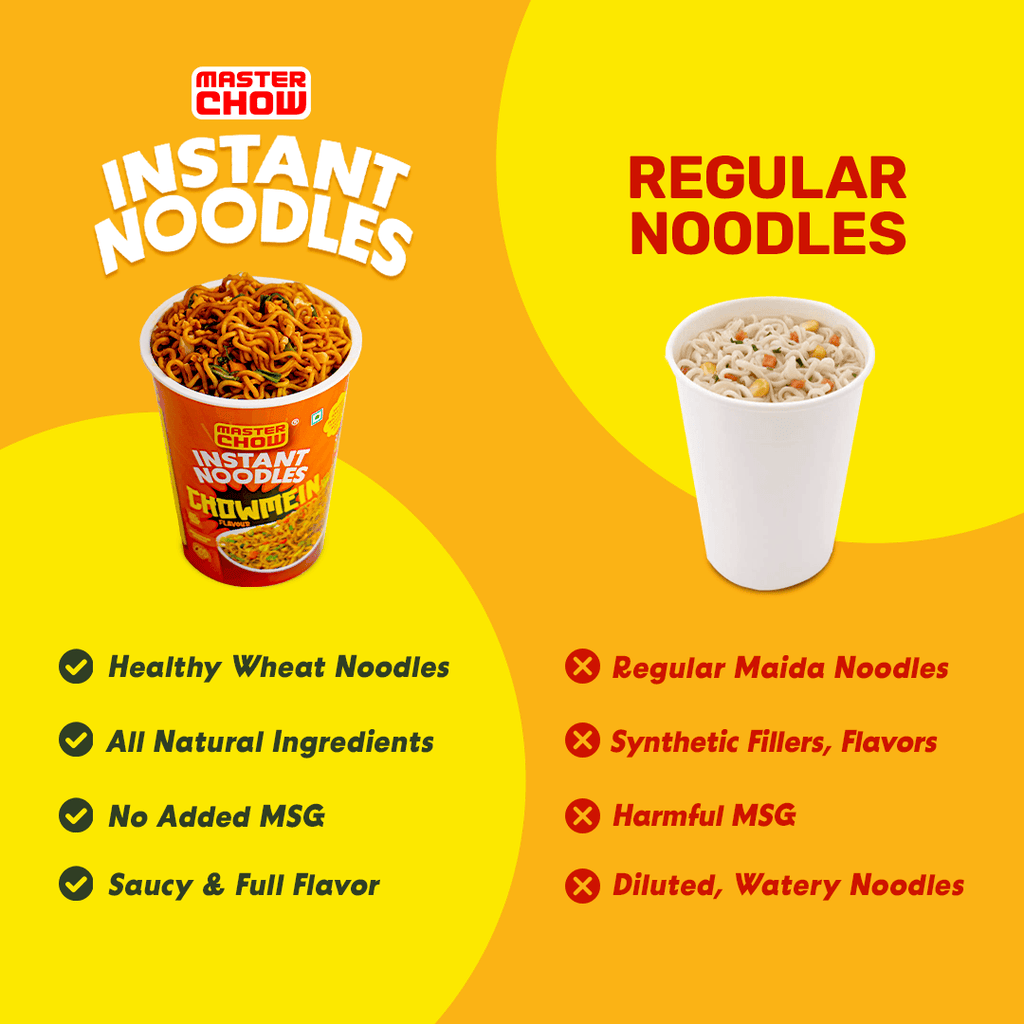 Chowmein Cup Noodles (Pack of 4)
(100 gms X 4 Pack)
Rs. 260.00
Last 183 Units Left
Introducing the sauciest cup noodles ever!
Enjoy thin, bouncy wheat noodles in our desi, wok-tossed chowmein flavor, now in the convenience of a cup.
Add in the fried garlic and peanut topping for that irresistible crunch!
Crafted for flavor buffs, our lid comes with an in-built sieve to drain off excess water for a flavor-rich cuppa - meaning no more watery, diluted taste.
100% Veg | No MSG | Cup contains noodles, sauce sachet, veggie pouch, topping pouch, fork.
FREQUENTLY BOUGHT TOGETHER
USE THIS PRODUCT IN
TOTAL TIME

5

PREP TIME

2

COOK TIME

3
EASIEST RESTAURANT-STYLE
ASIAN FOOD, EVER!
FIRE IT UP
ADD SAUCE
ENJOY