Chowmein Noodle Pack
(1 COOKING SAUCE, 1 NOODLE)
Rs. 335.00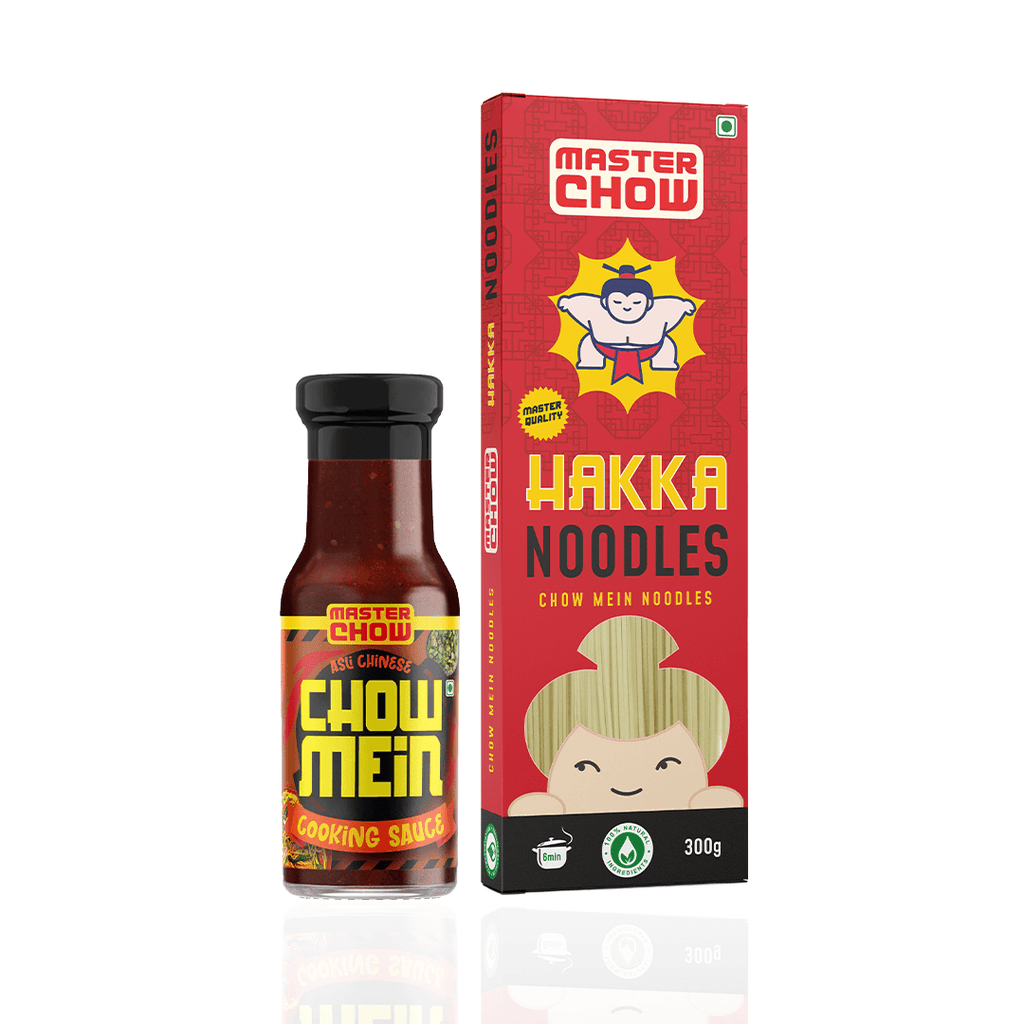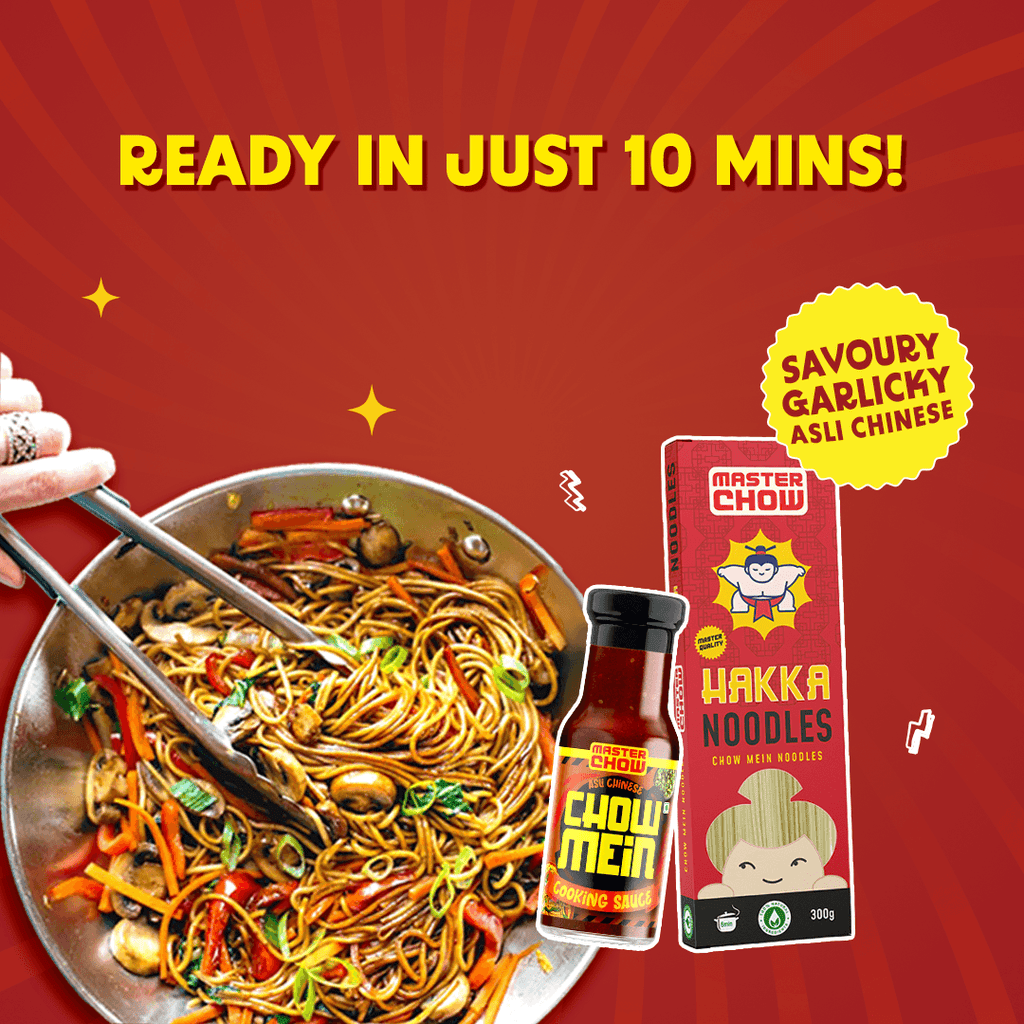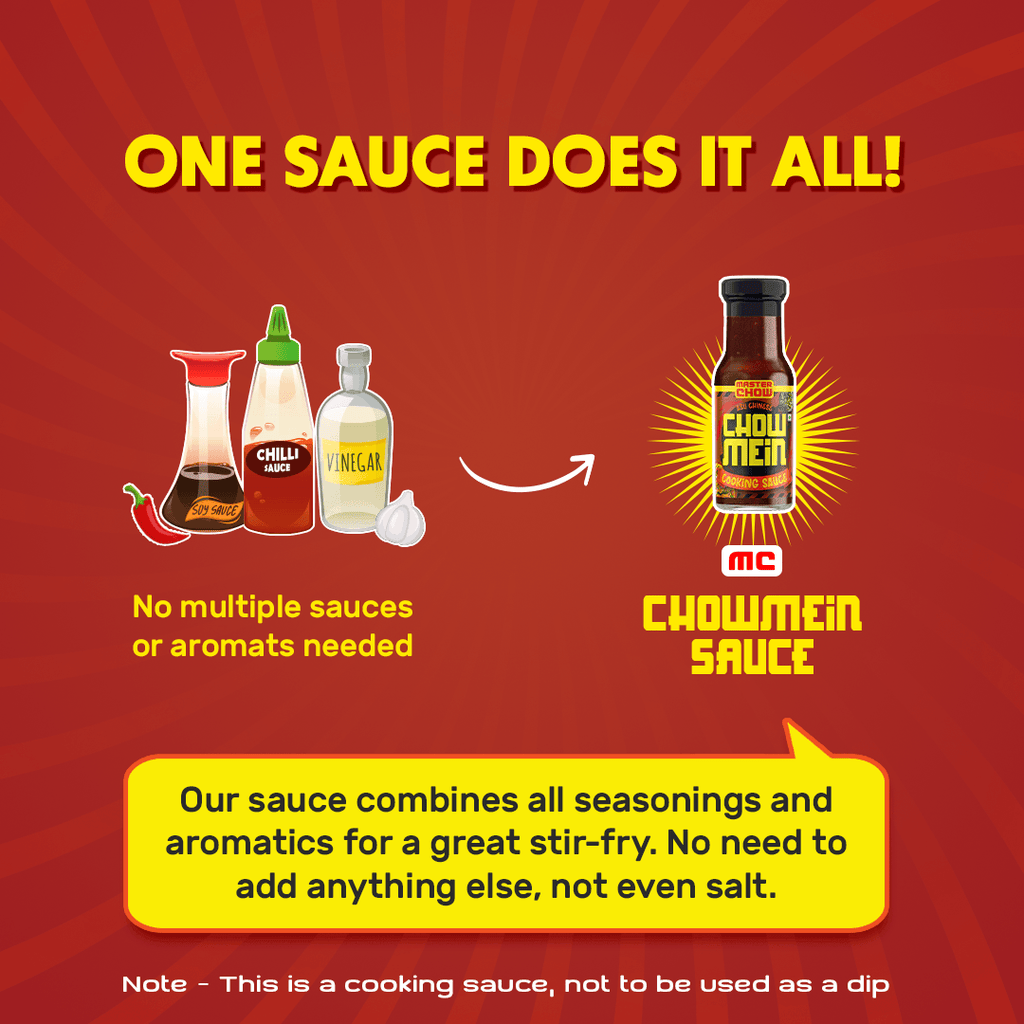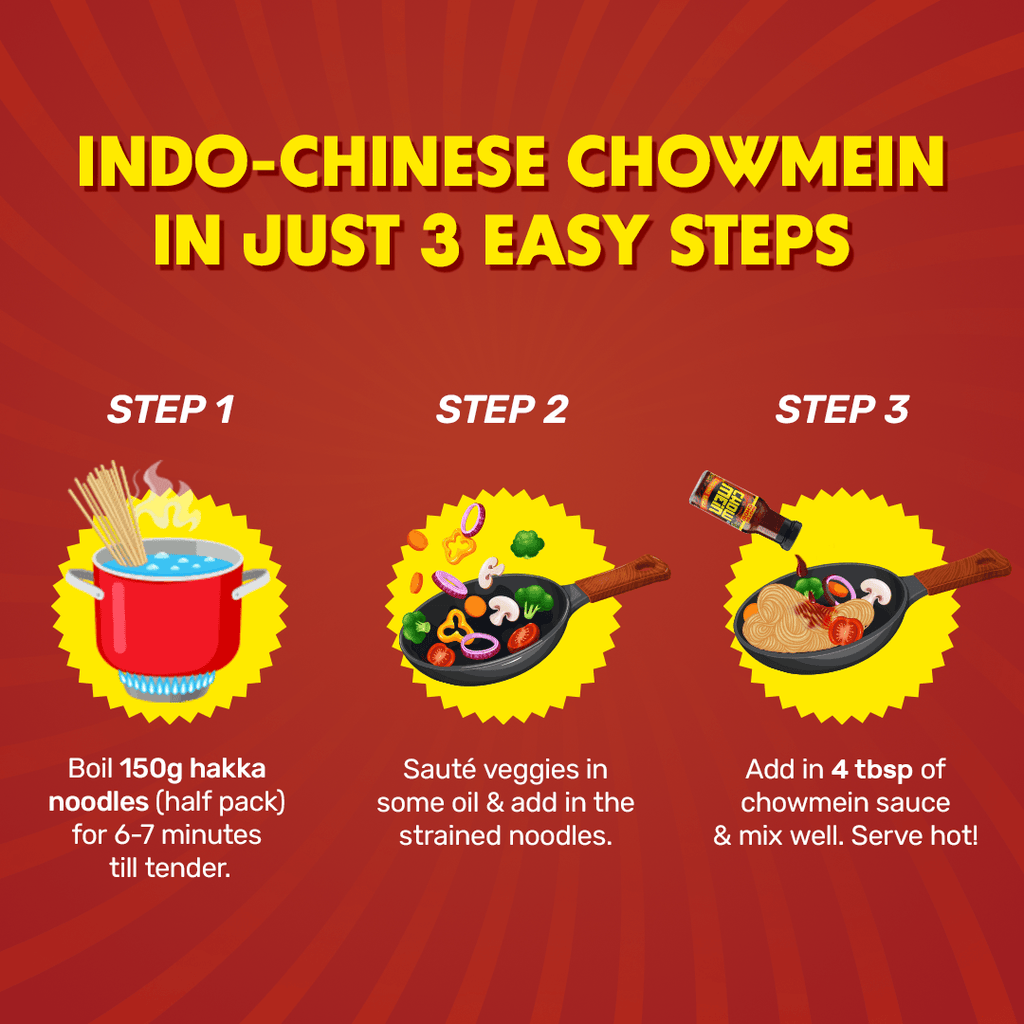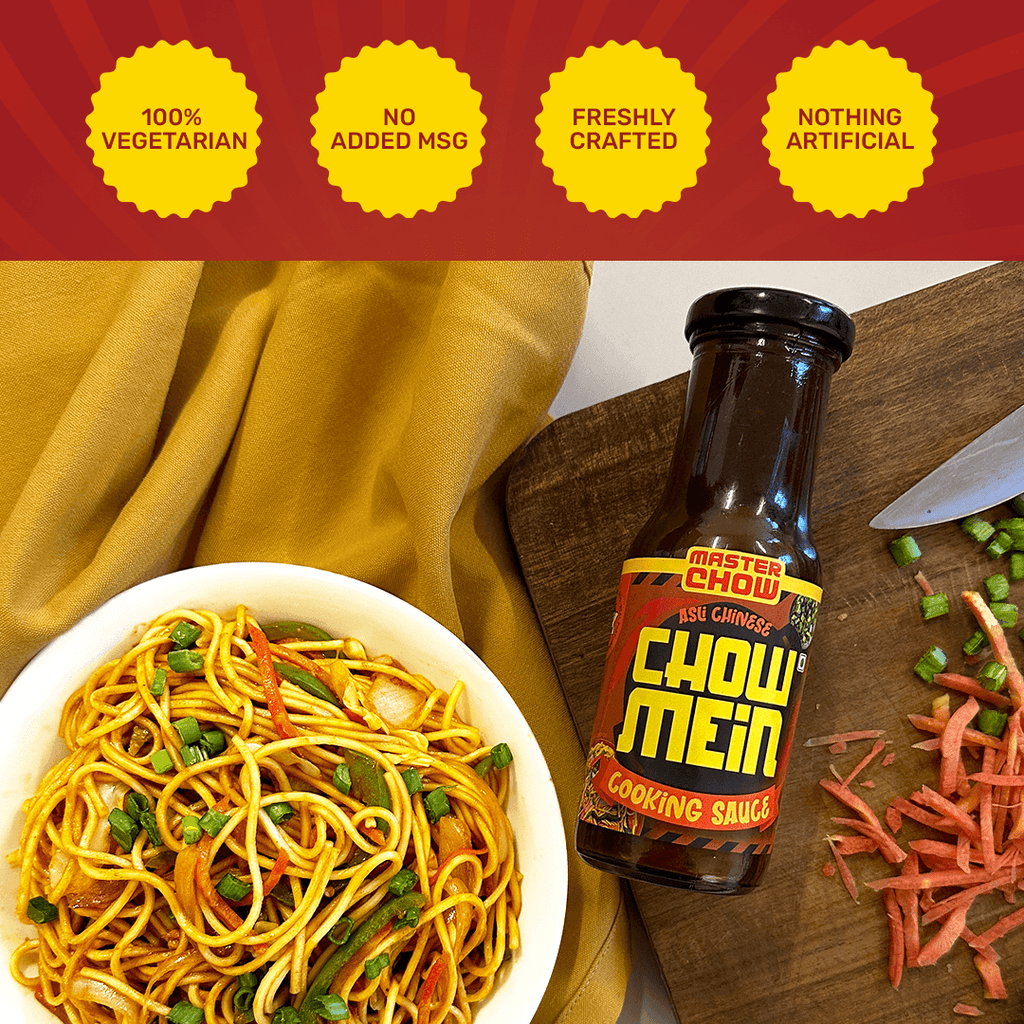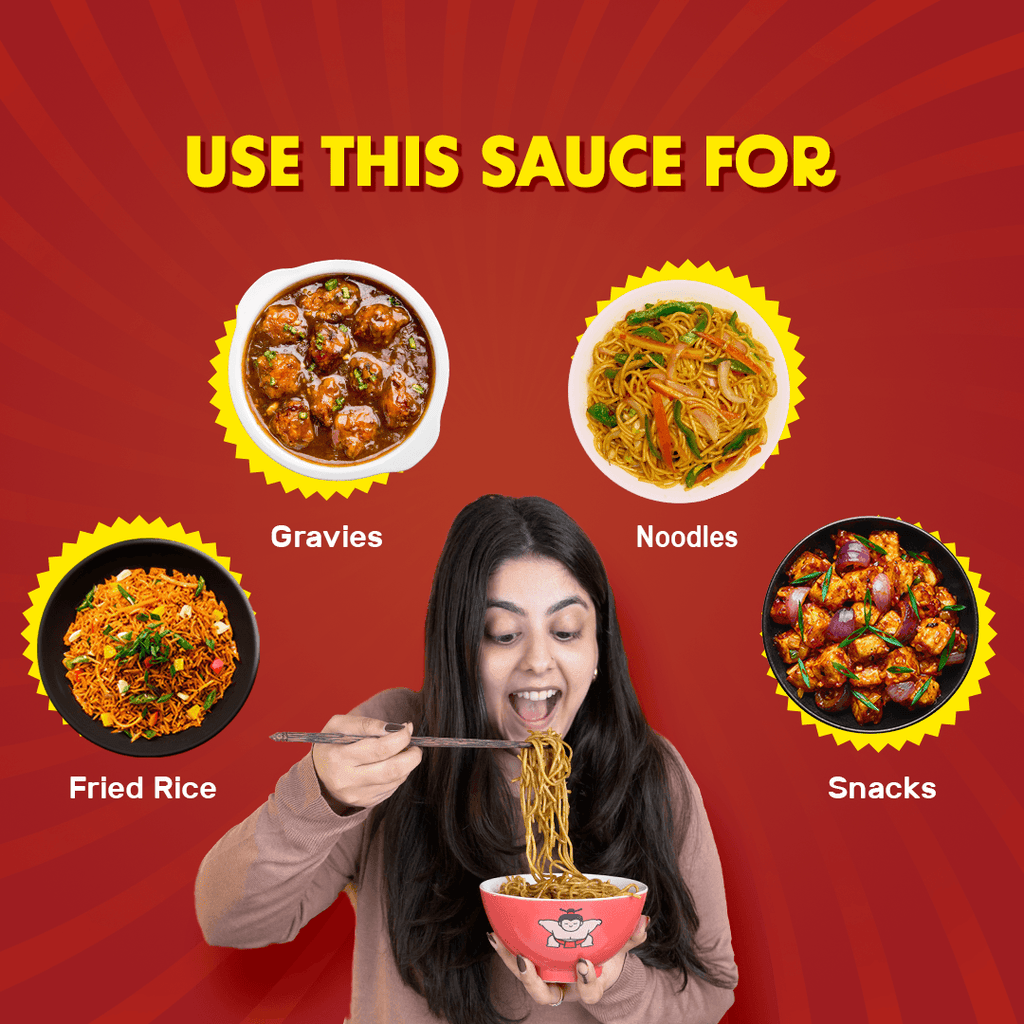 Chowmein Noodle Pack
(1 COOKING SAUCE, 1 NOODLE)
Rs. 335.00
Our Chowmein Noodle Kit comes with 1 bottle of cooking sauce and our premium Hakka Noodles.
Made with premium soy sauce, roasted garlic and chilli peppers, the sauce is mild on spice and lends savoury, garlicky and tangy flavor to your home cooking. Pair it with our thin, chewy noodles for a delicious street-style meal in mins!
100% Veg | All Natural | No Added MSG | No Artificial Additives
FREQUENTLY BOUGHT TOGETHER
USE THIS PRODUCT IN
TOTAL TIME

20

PREP TIME

10

COOK TIME

10
EASIEST RESTAURANT-STYLE
ASIAN FOOD, EVER!
FIRE IT UP
ADD SAUCE
ENJOY