Garlic Chilli Crisp
(170 GMS JAR)
Rs. 360.00 Rs. 400.00
10%OFF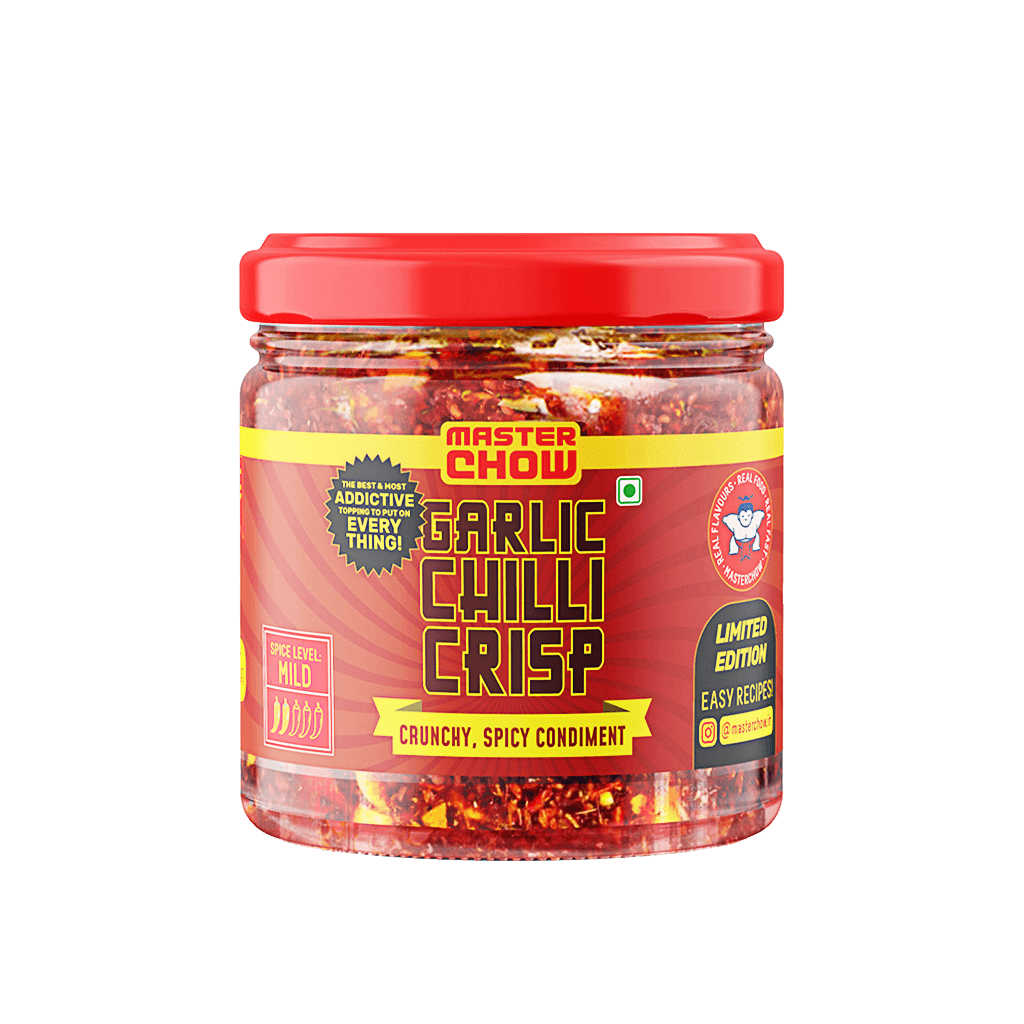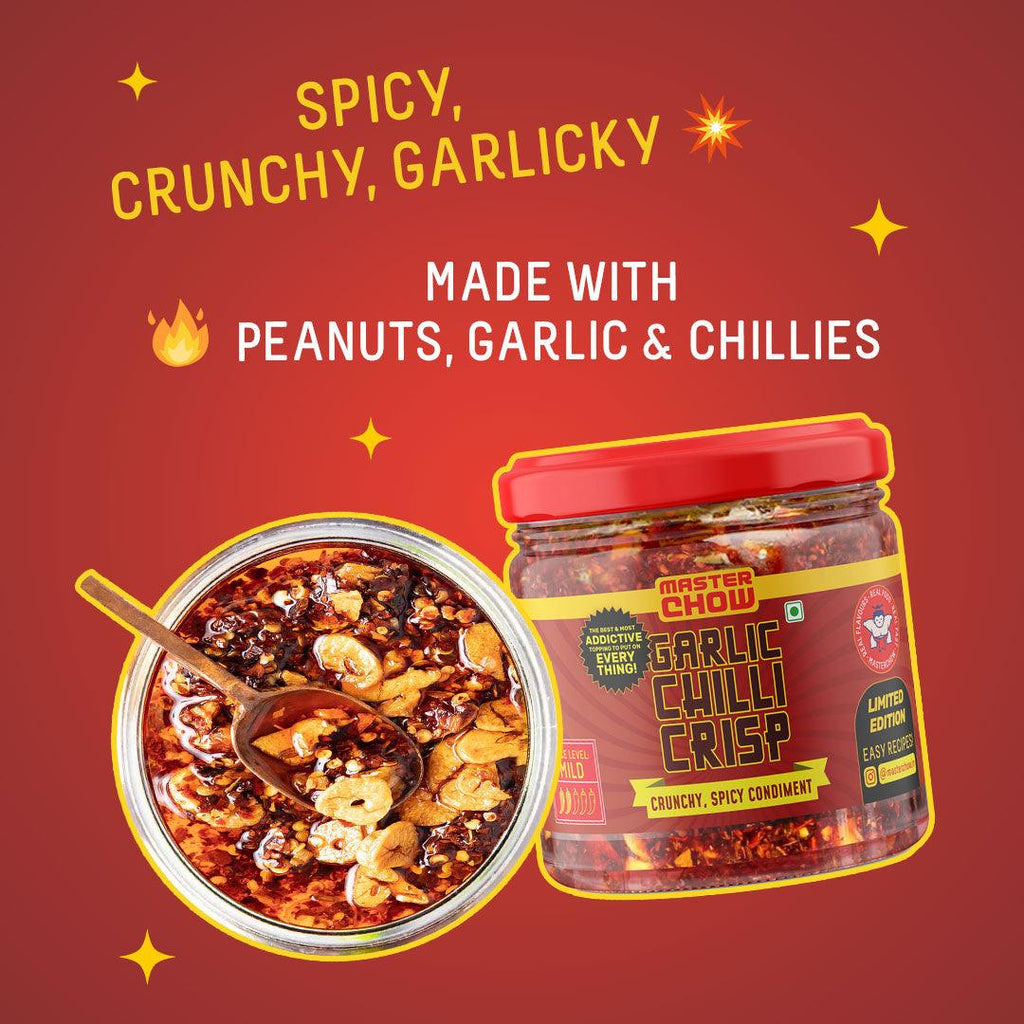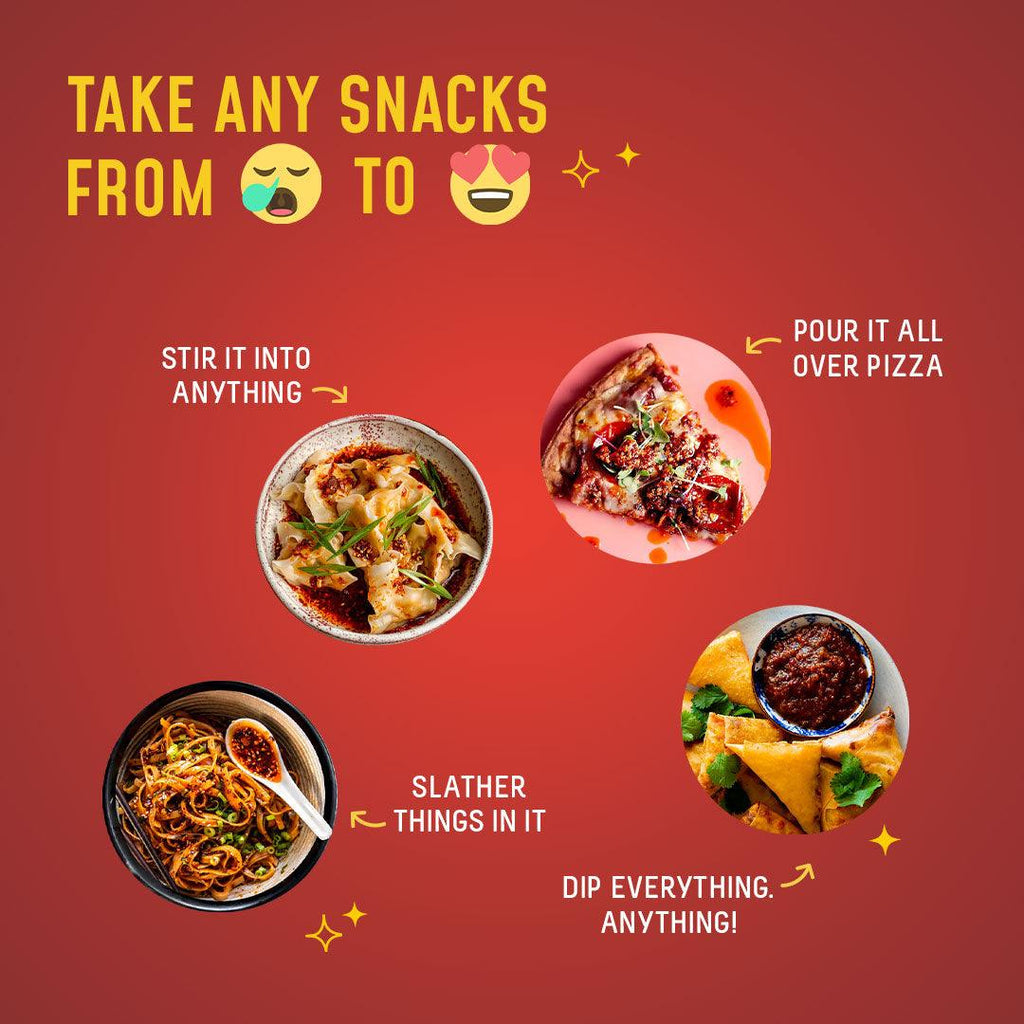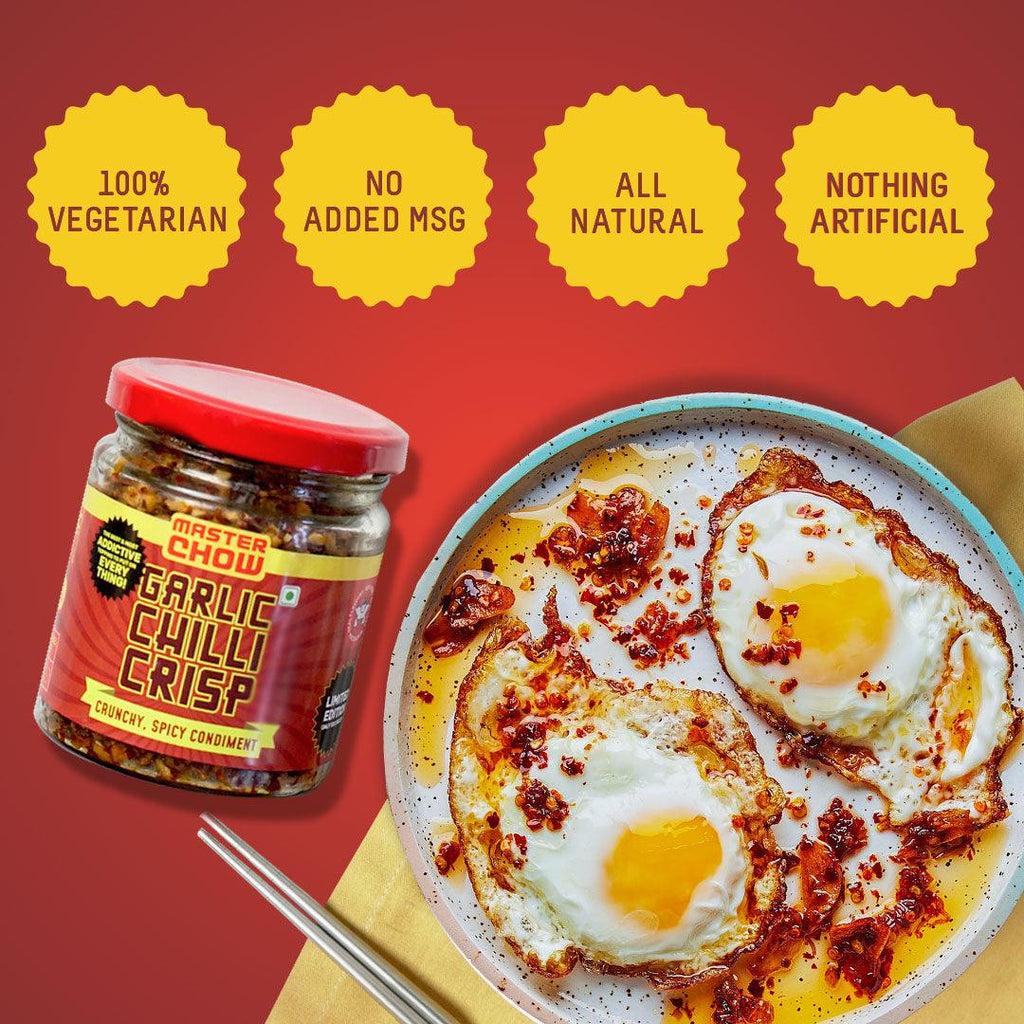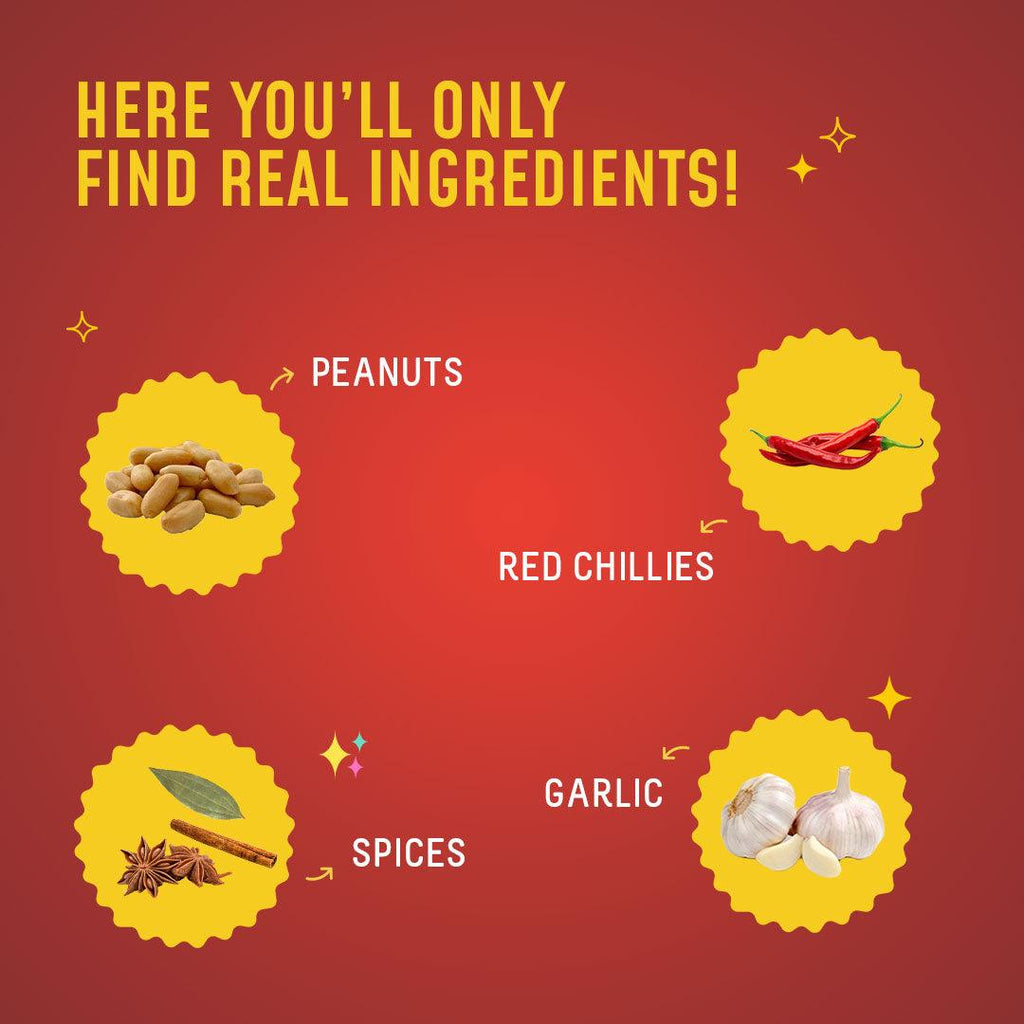 Garlic Chilli Crisp
(170 GMS JAR)
Rs. 360.00 Rs. 400.00
10%OFF
Our Garlic Chilli Crisp is zingy, spicy and the perfect topping to add some delicious crunch to just about anything!
It has hot chilli peppers, fried garlic, onions and roasted peanuts. Add it to your dumplings, pizzas, snacks or sprinkle some on rice, noodles and enjoy.
Limited edition product - valid only till stocks last. Grab your jar NOW!
FREQUENTLY BOUGHT TOGETHER
USE THIS PRODUCT IN
TOTAL TIME

15

PREP TIME

5

COOK TIME

10
EASIEST RESTAURANT-STYLE
ASIAN FOOD, EVER!
FIRE IT UP
ADD SAUCE
ENJOY