Healthy Stir-Fry Noodle Kit
(2 NOODLES, 1 COOKING SAUCE, 2 CONDIMENTS)
Rs. 1,015.00 Rs. 1,195.00
15%OFF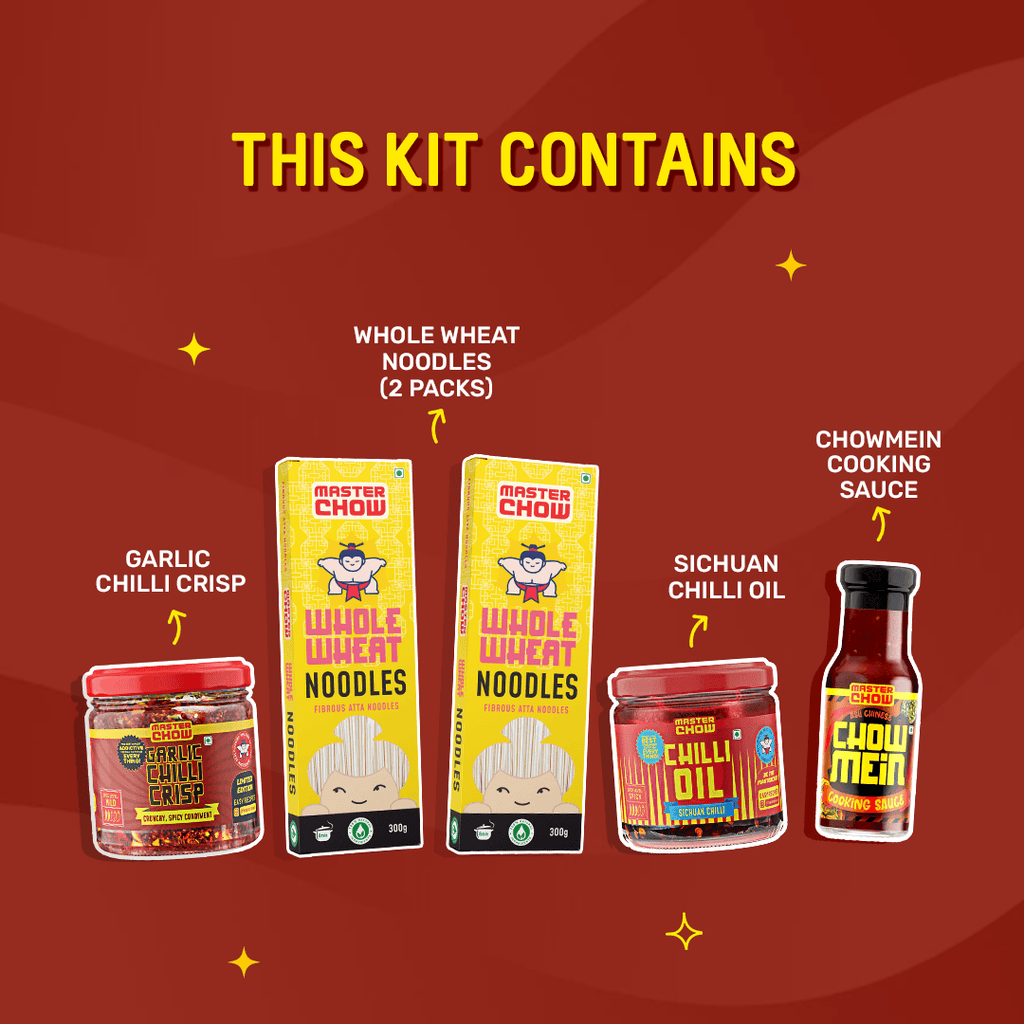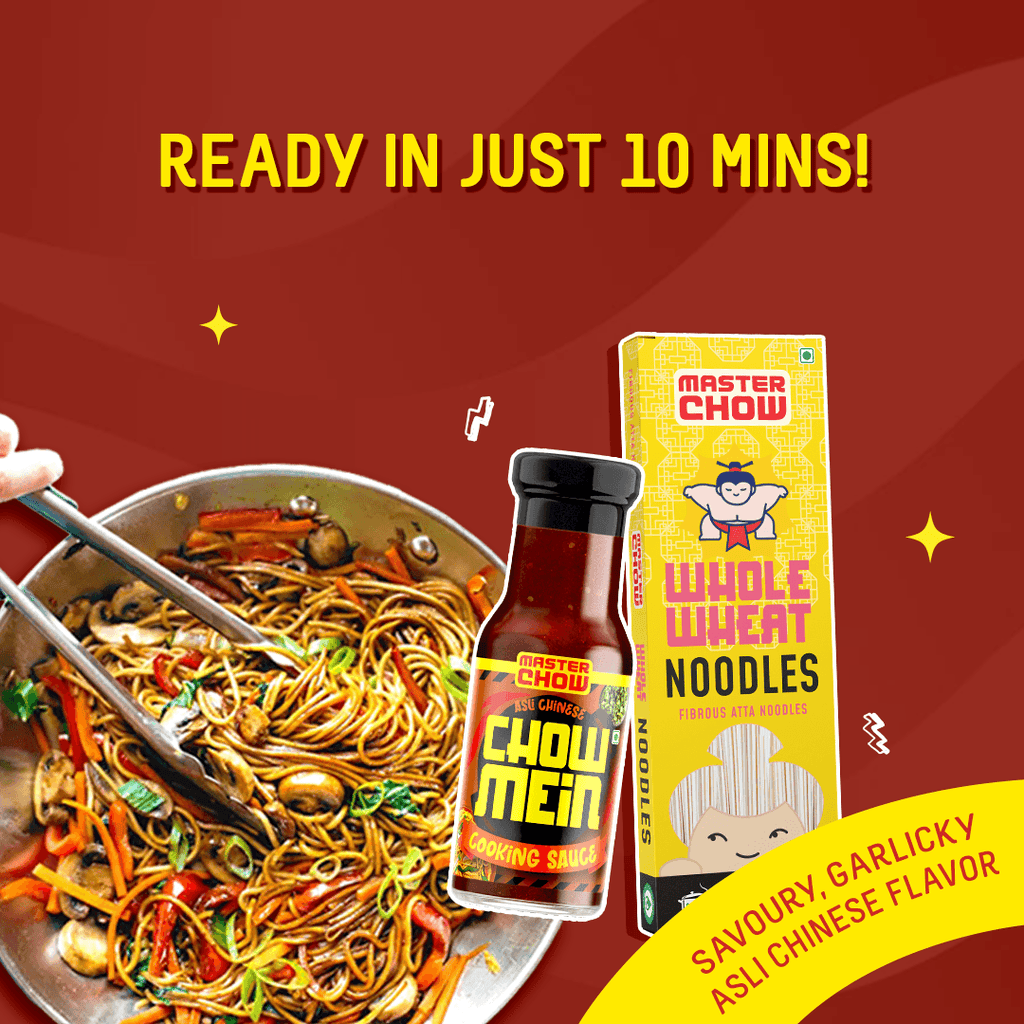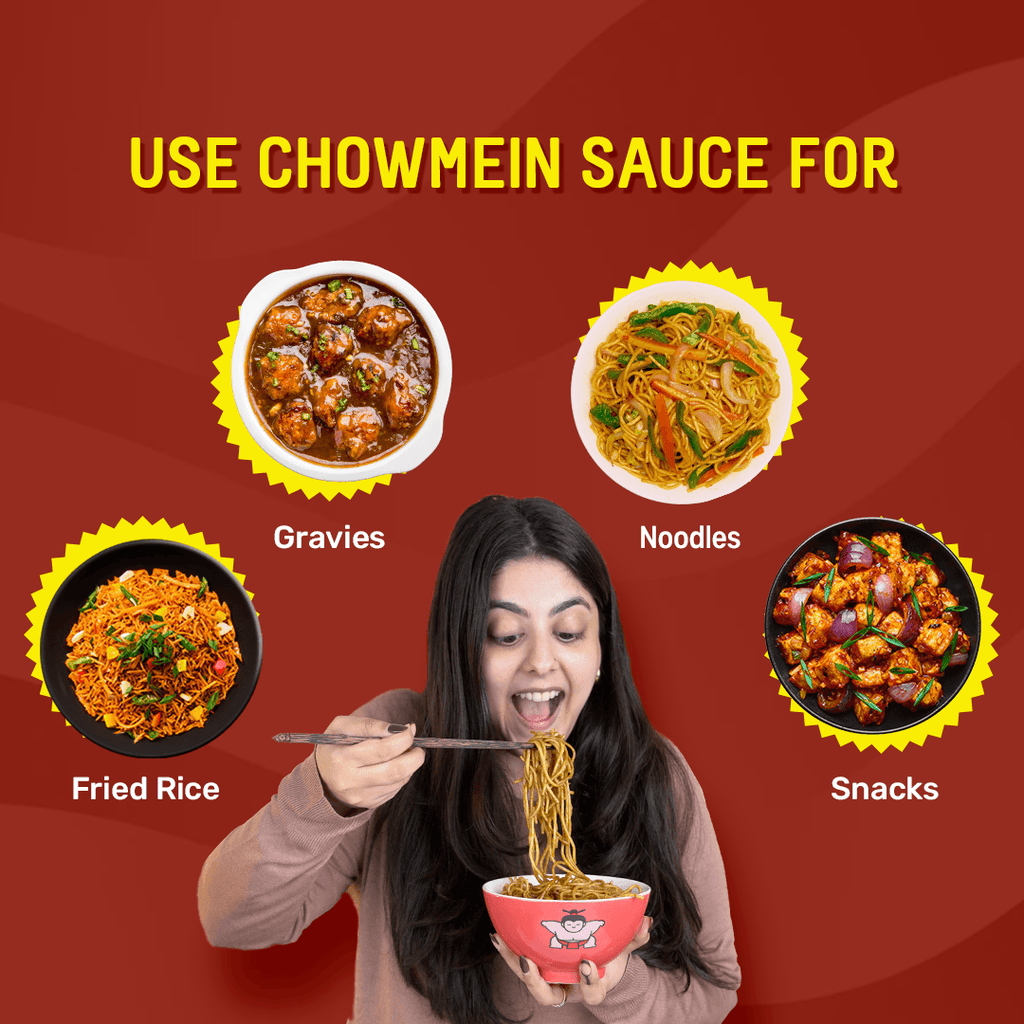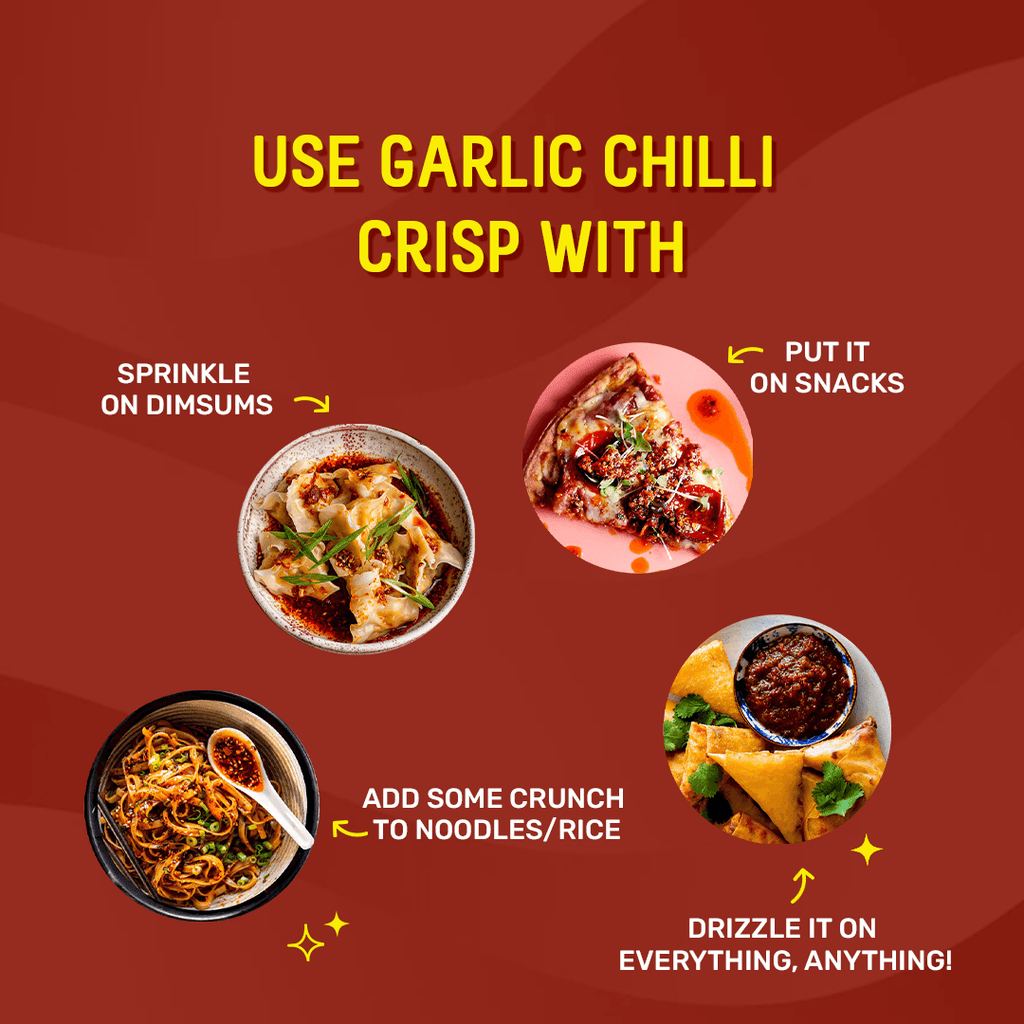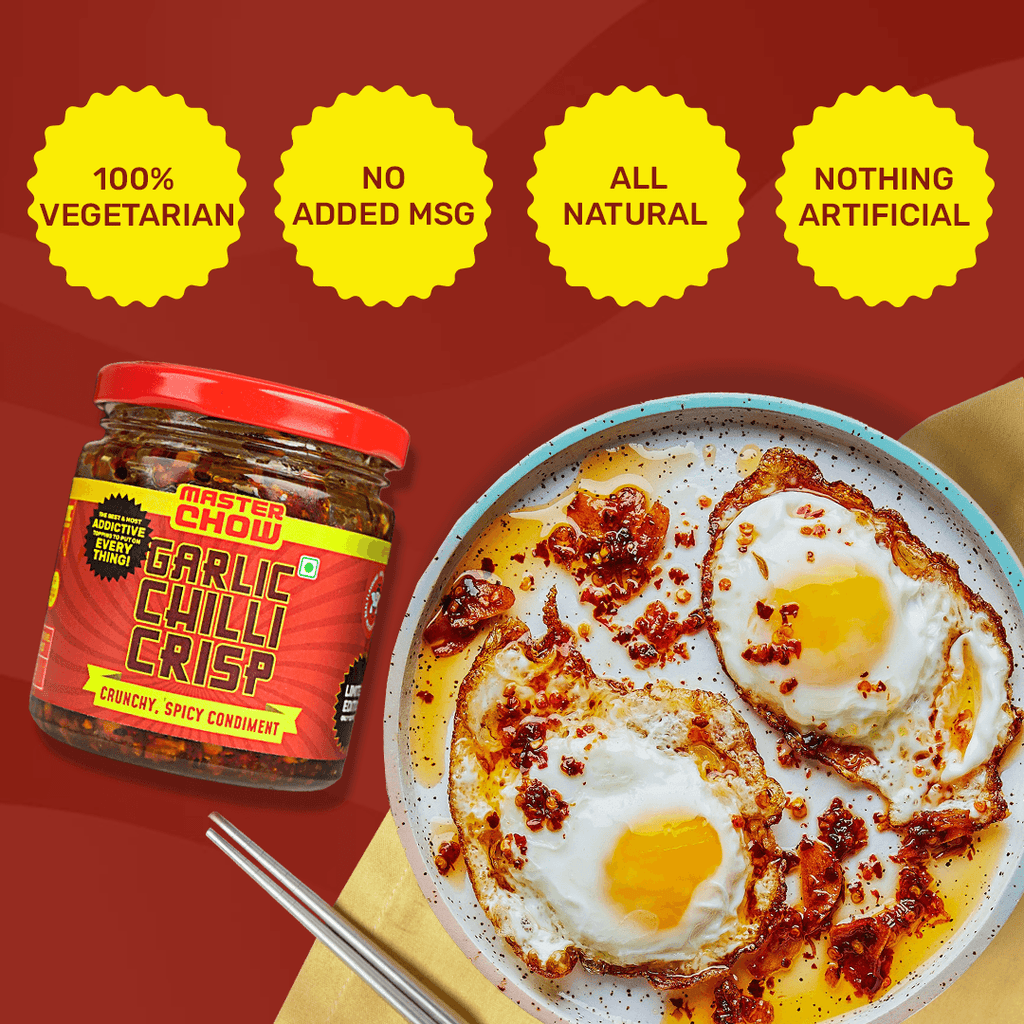 Healthy Stir-Fry Noodle Kit
(2 NOODLES, 1 COOKING SAUCE, 2 CONDIMENTS)
Rs. 1,015.00 Rs. 1,195.00
15%OFF
Our Healthy Stir-Fry Kit is perfect for those wanting to indulge in some delicious Asian food without any guilt!
This kit comes with 2 pacs of Wholewheat Noodles, our desi chowmein cooking sauce, a bottle of our fiery chilli oil and the crunchy garlic chilli crisp. Toss in the noodles with veggies and protein of choice and cook it down with our pre-seasoned cooking sauce for a yummy, street-style piping hot plate of chowmein!
Drizzle with our signature chilli oil for that extra oomph
FREQUENTLY BOUGHT TOGETHER
USE THIS PRODUCT IN
TOTAL TIME

15

PREP TIME

5

COOK TIME

10
EASIEST RESTAURANT-STYLE
ASIAN FOOD, EVER!
FIRE IT UP
ADD SAUCE
ENJOY