Spicy Chilli Oil Noodles
(2 CHILLI OILS, 1 NOODLE, 1 COOKING SAUCE)
Rs. 995.00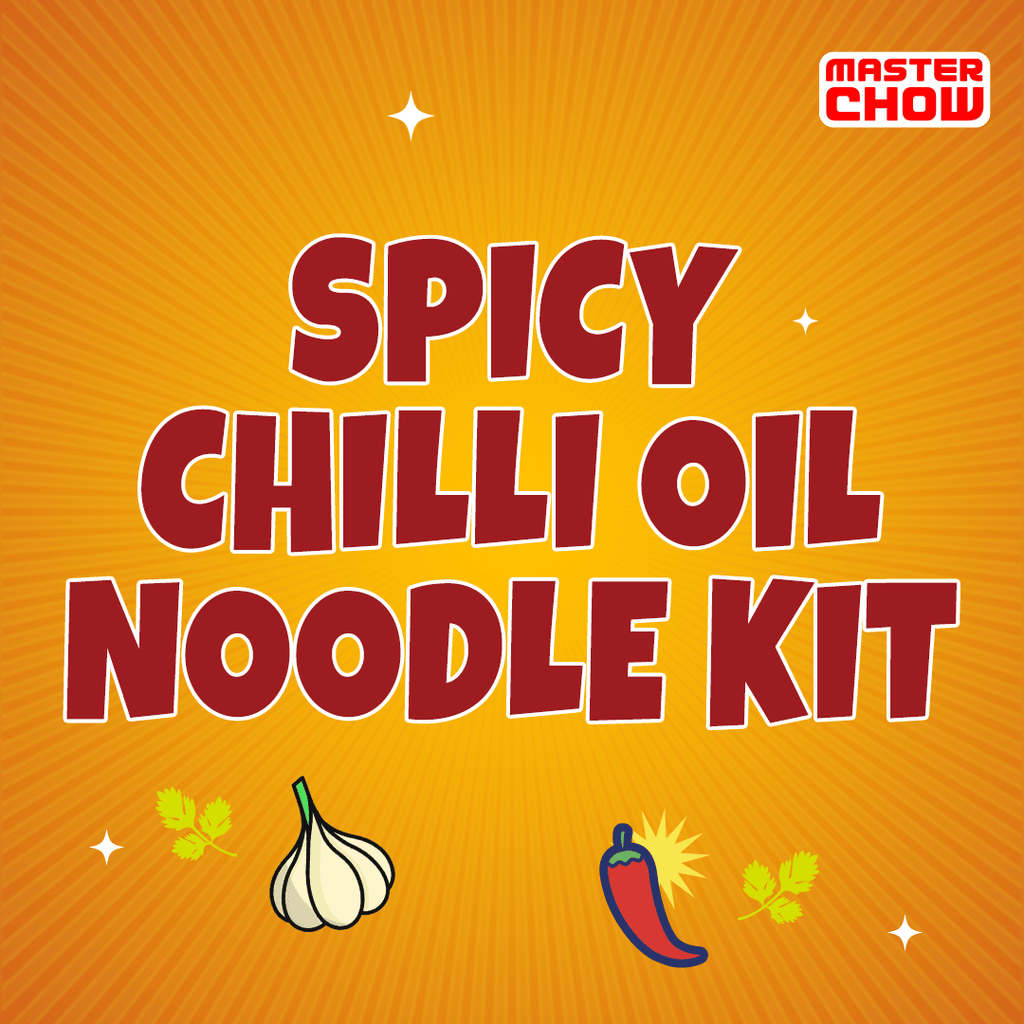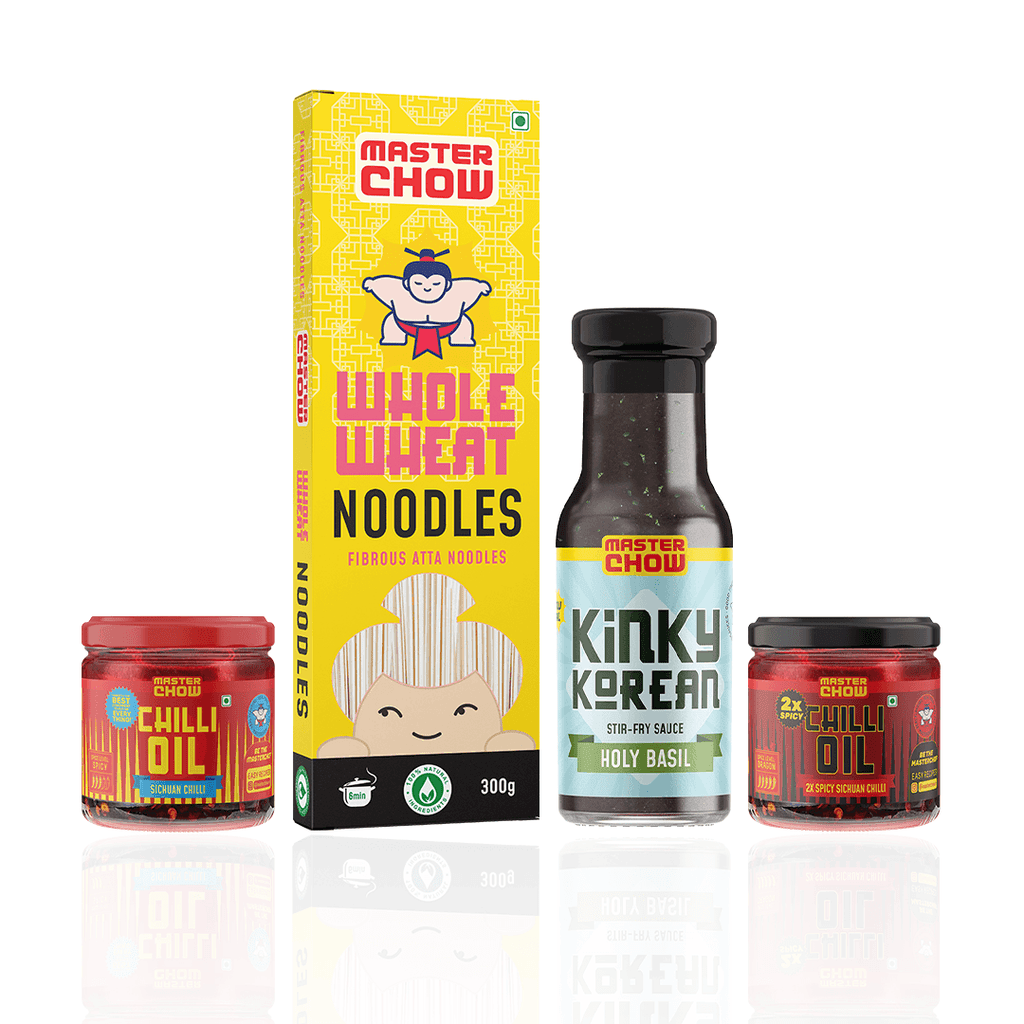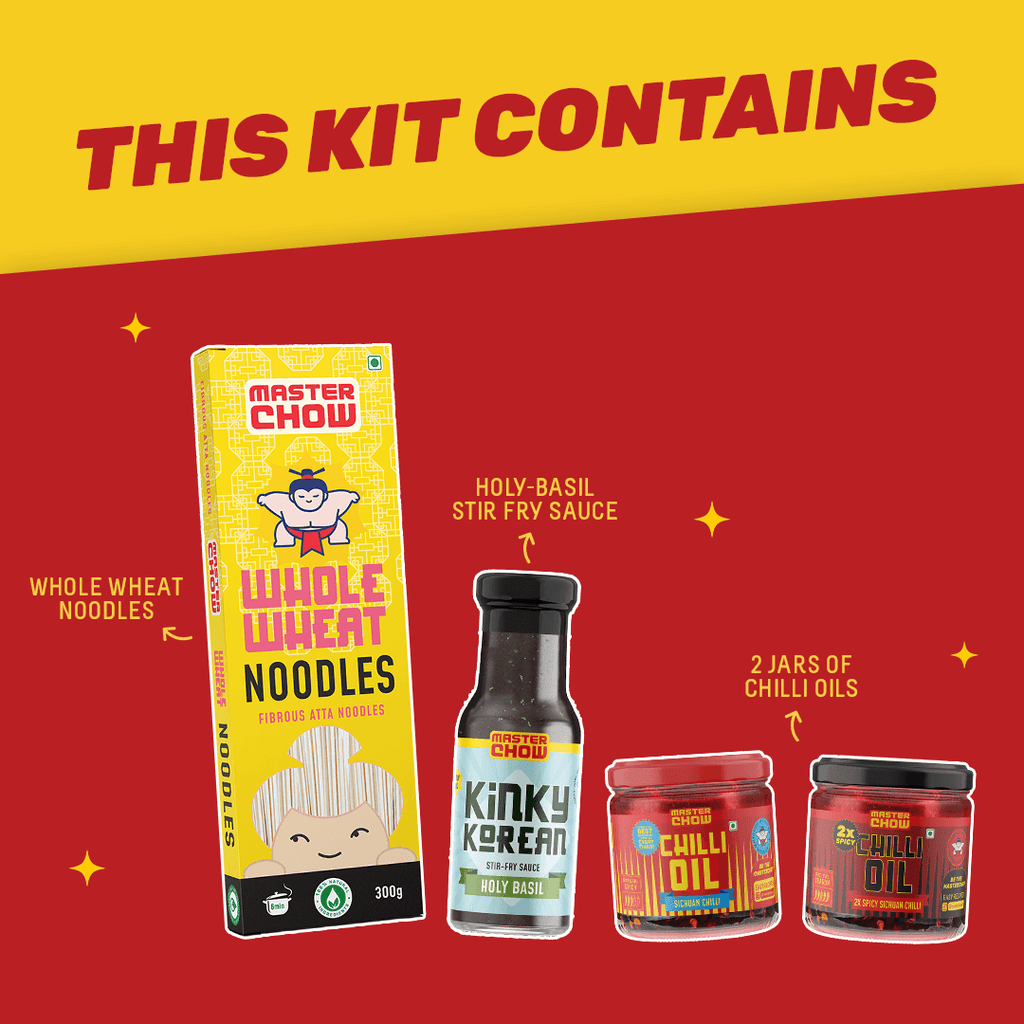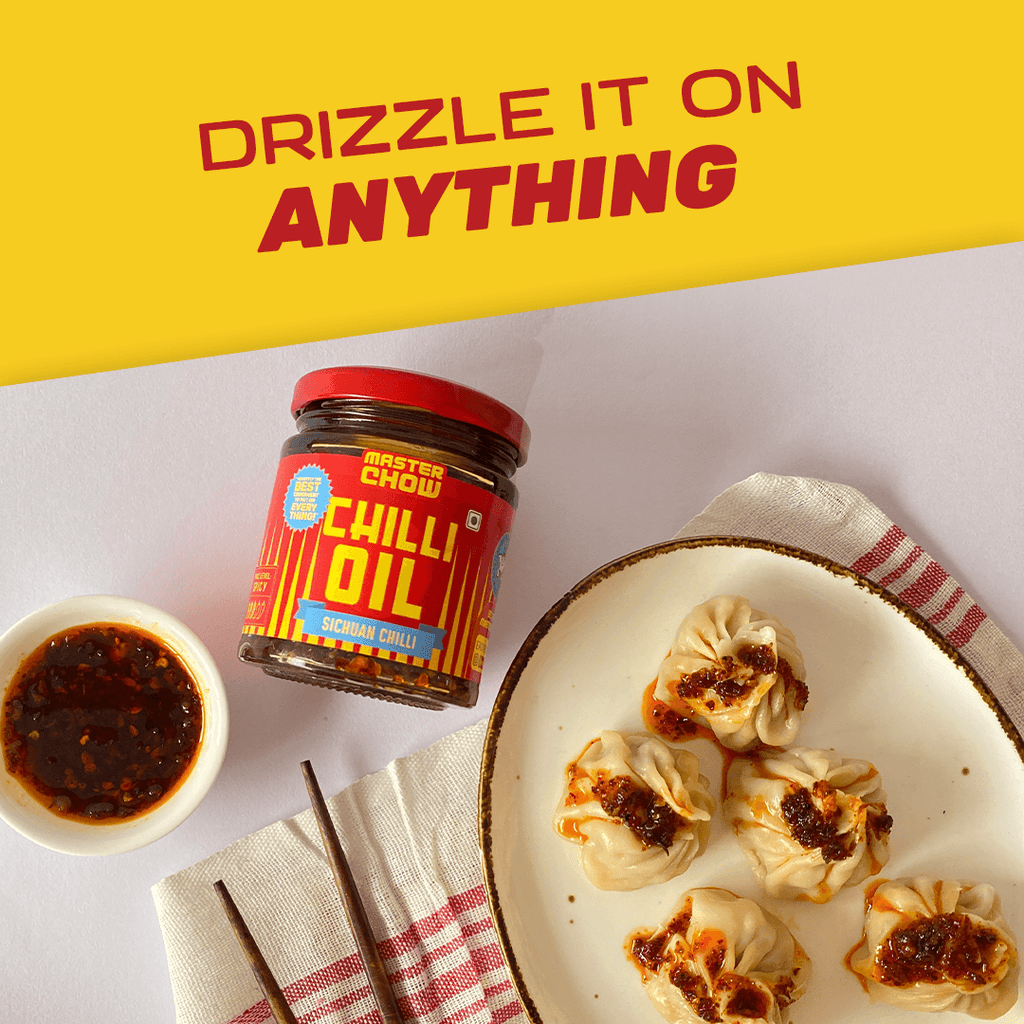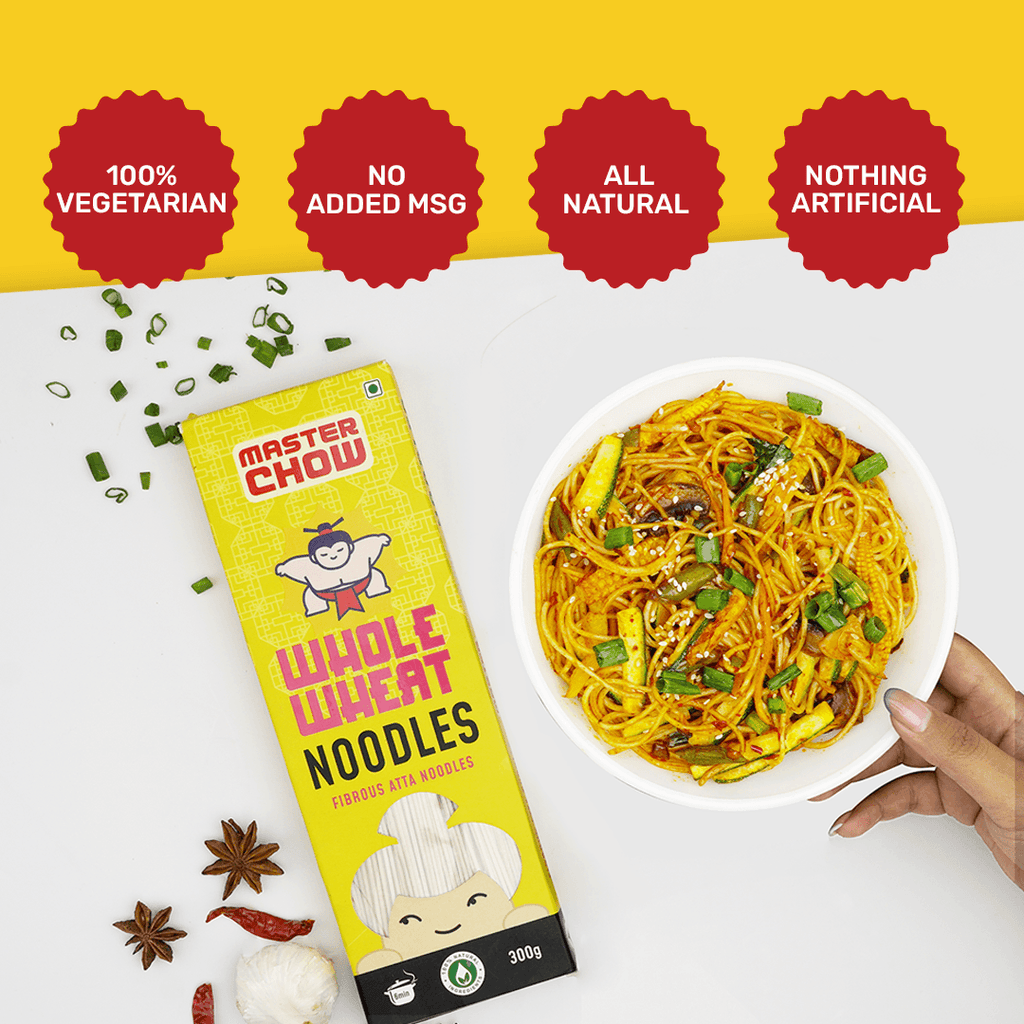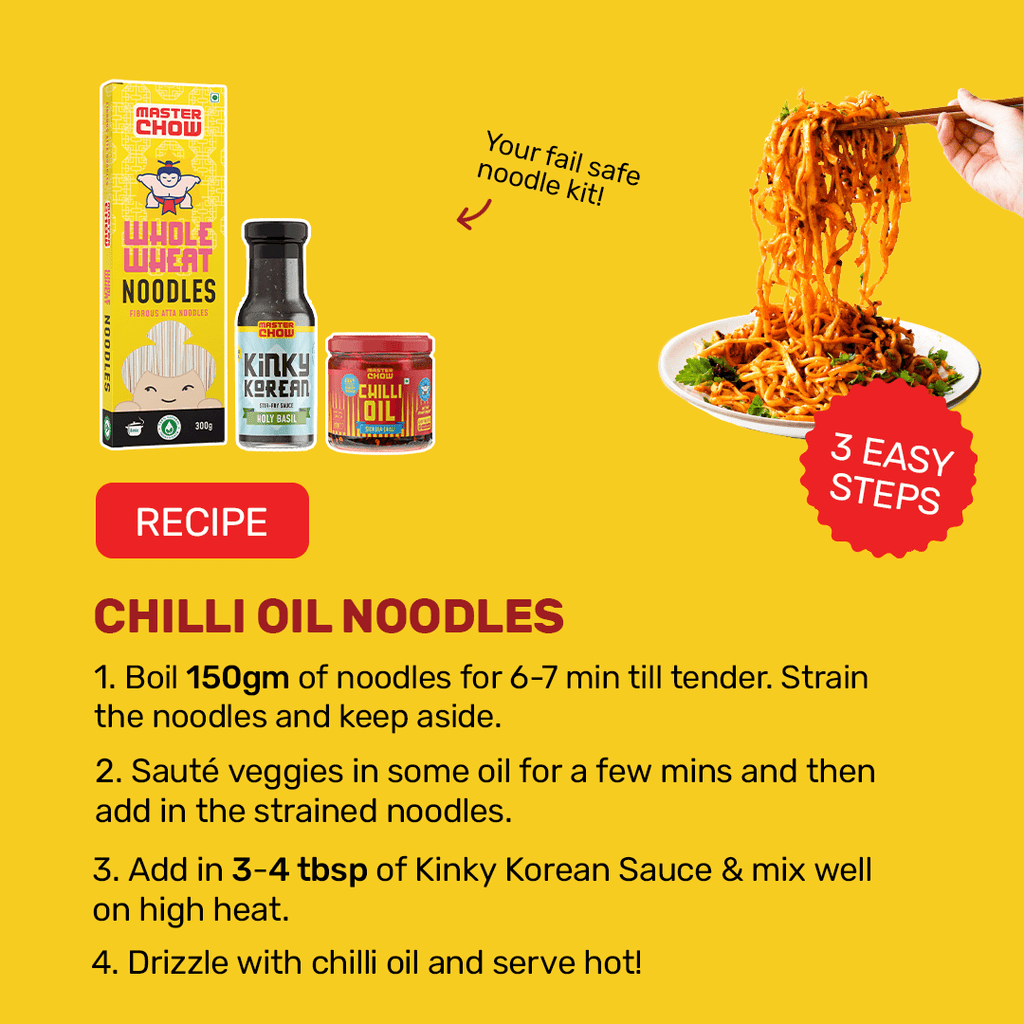 Spicy Chilli Oil Noodles
(2 CHILLI OILS, 1 NOODLE, 1 COOKING SAUCE)
Rs. 995.00
Make the viral sizzling chilli oil noodles with our easy meal kit!
This kit comes with our healthy Wholewheat noodles, our Holy Basil Kinky Korean stir-fry sauce and2 jars of our fiery chilli oils for a spicy punch.
Just add fresh veggies or protein of choice and follow our easy 3 step recipe for a delicious weeknight dinner!
100% Veg | All Natural | No MSG
FREQUENTLY BOUGHT TOGETHER
USE THIS PRODUCT IN
TOTAL TIME

10

PREP TIME

5

COOK TIME

5
EASIEST RESTAURANT-STYLE
ASIAN FOOD, EVER!
FIRE IT UP
ADD SAUCE
ENJOY