Teriyaki Udon Stir-Fry Kit
(1 NOODLE, 1 STIR-FRY SAUCE, 1 CHILLI OIL)
Rs. 680.00 Rs. 755.00
10%OFF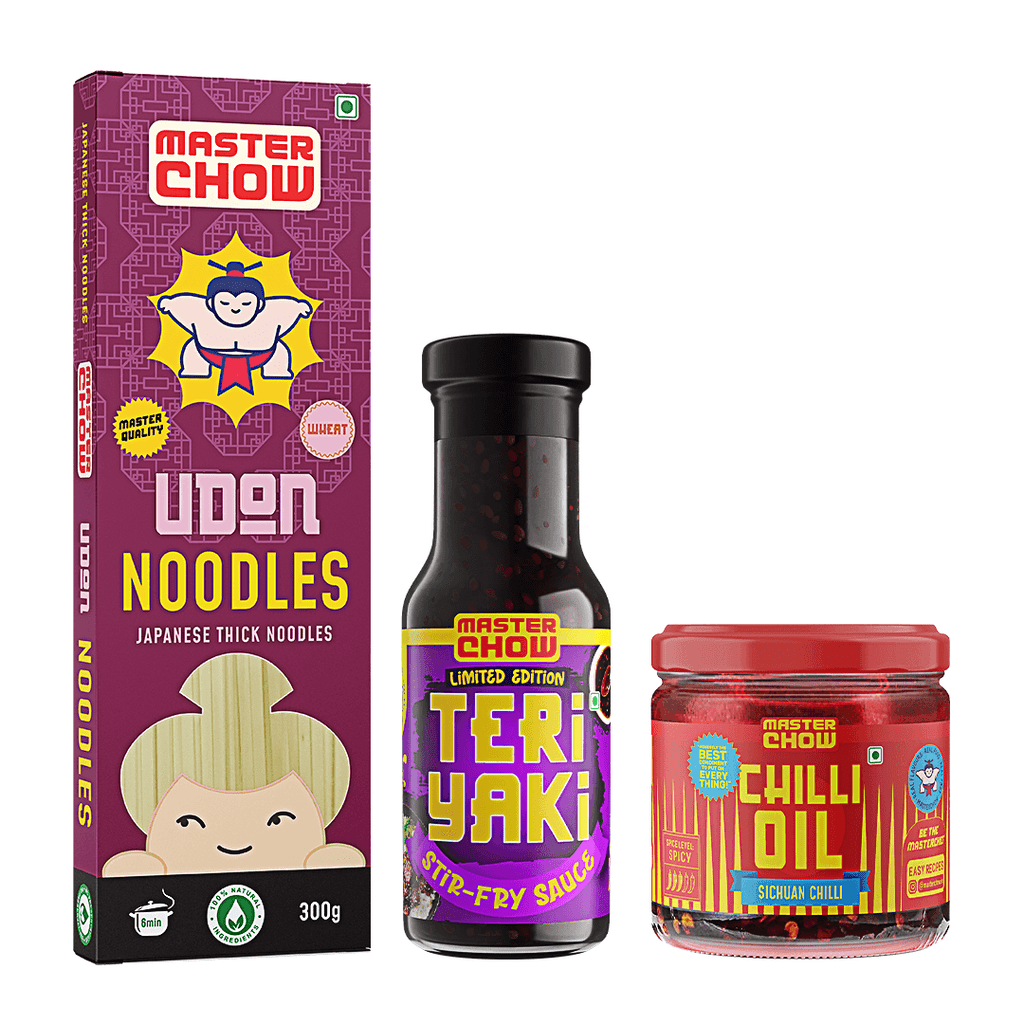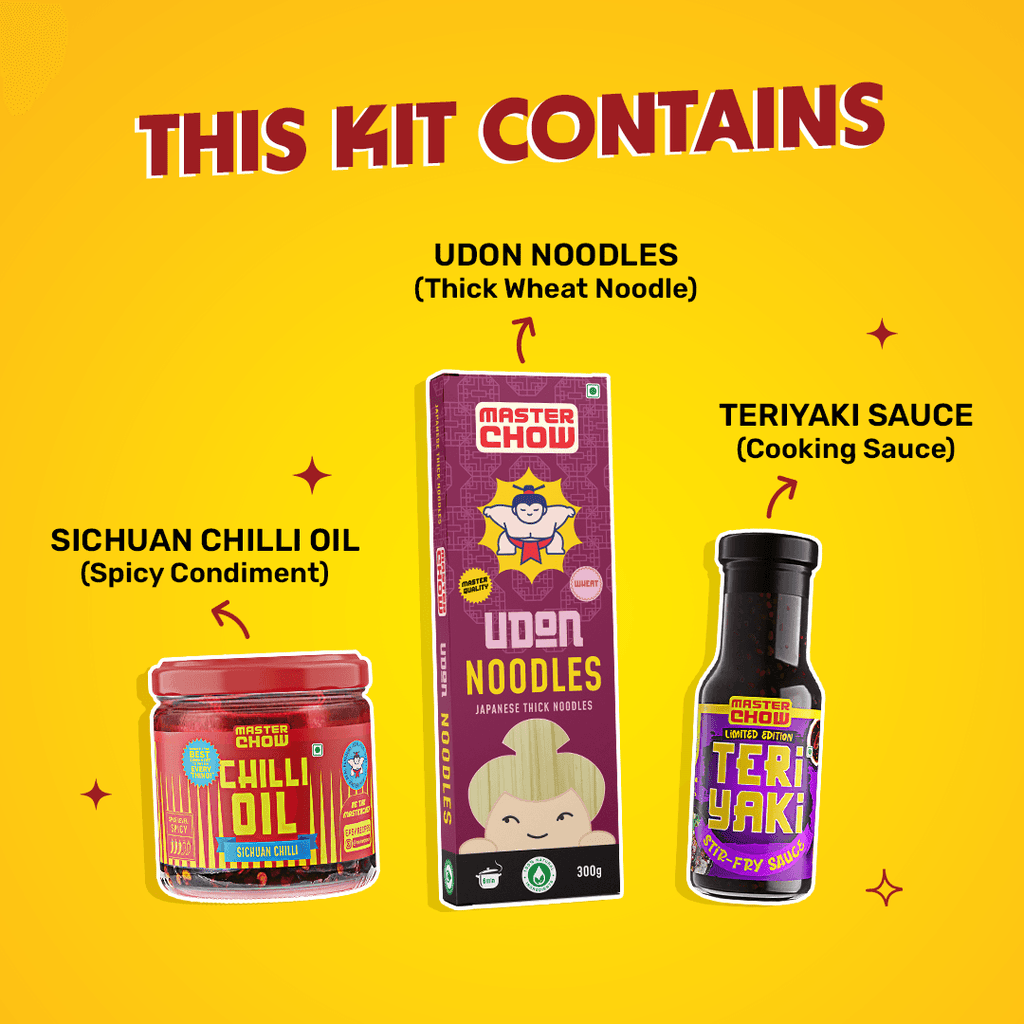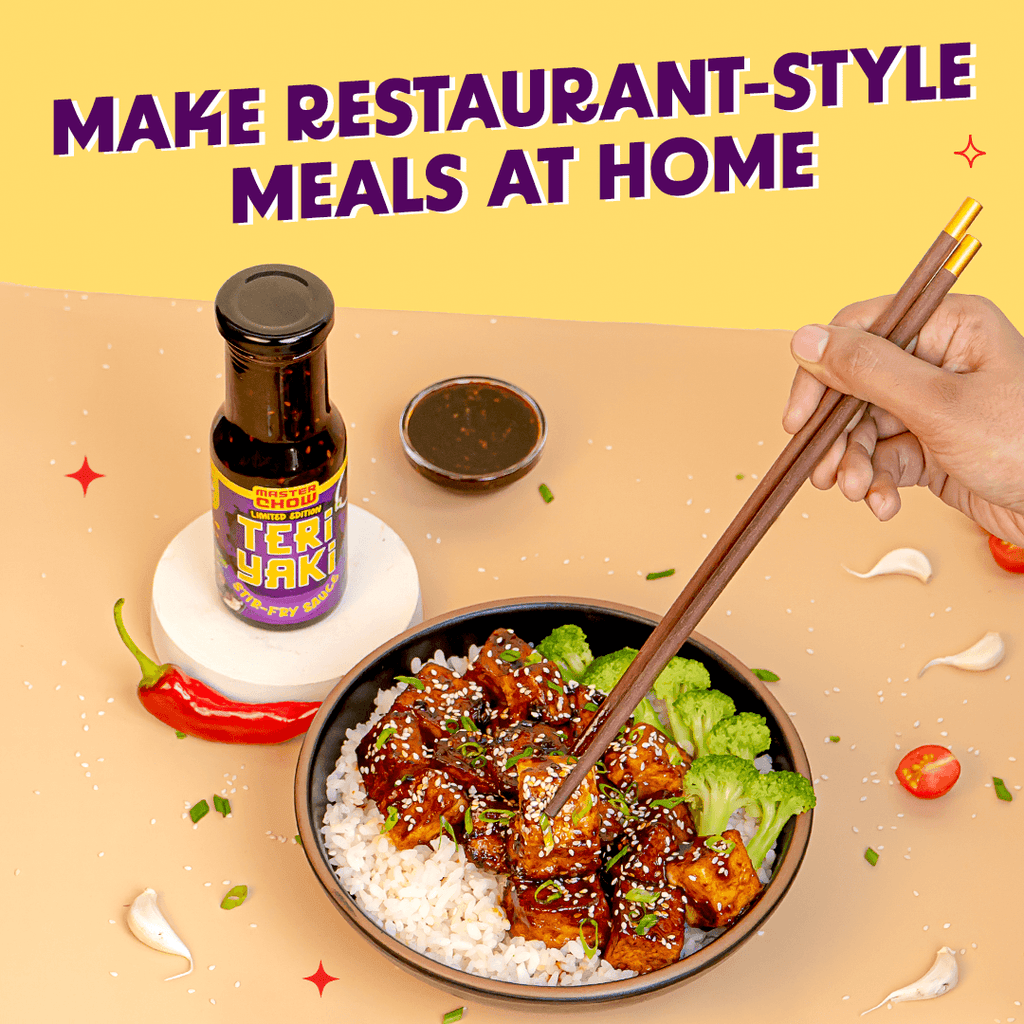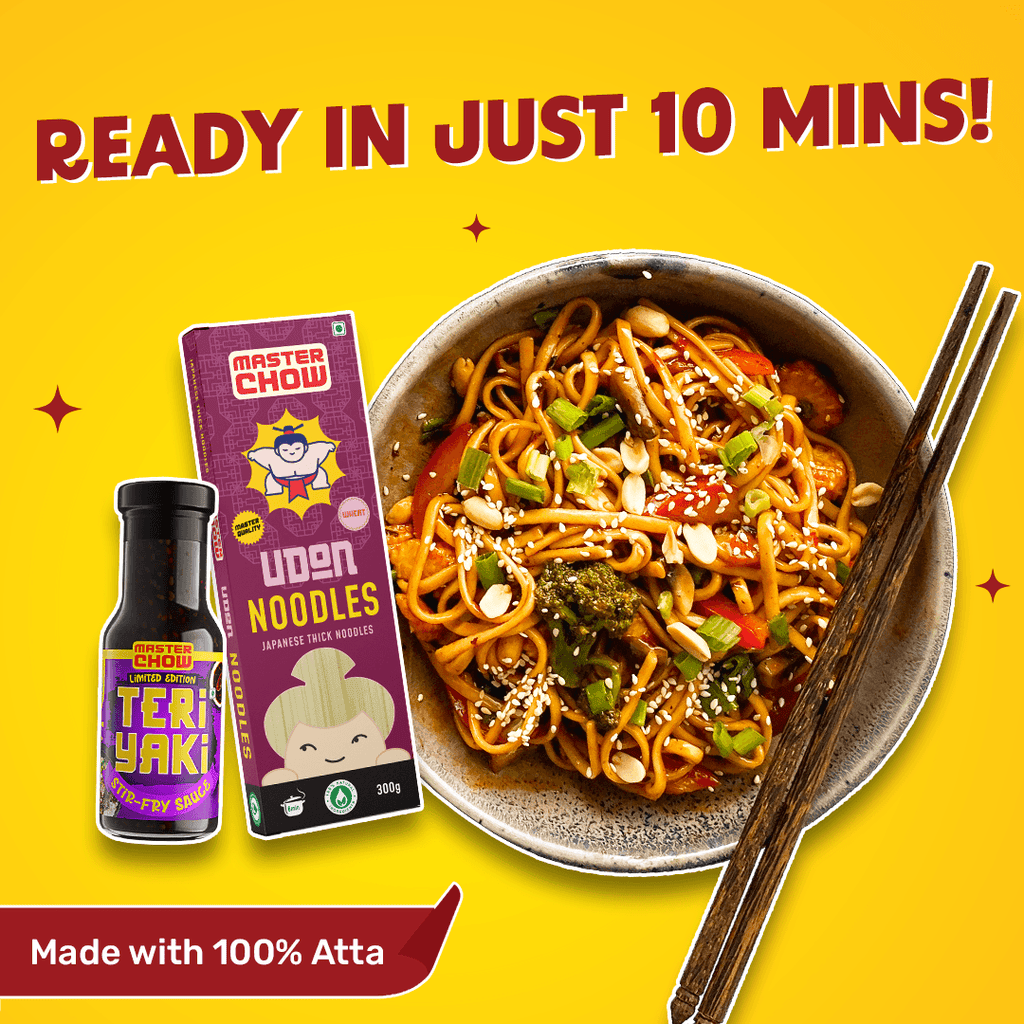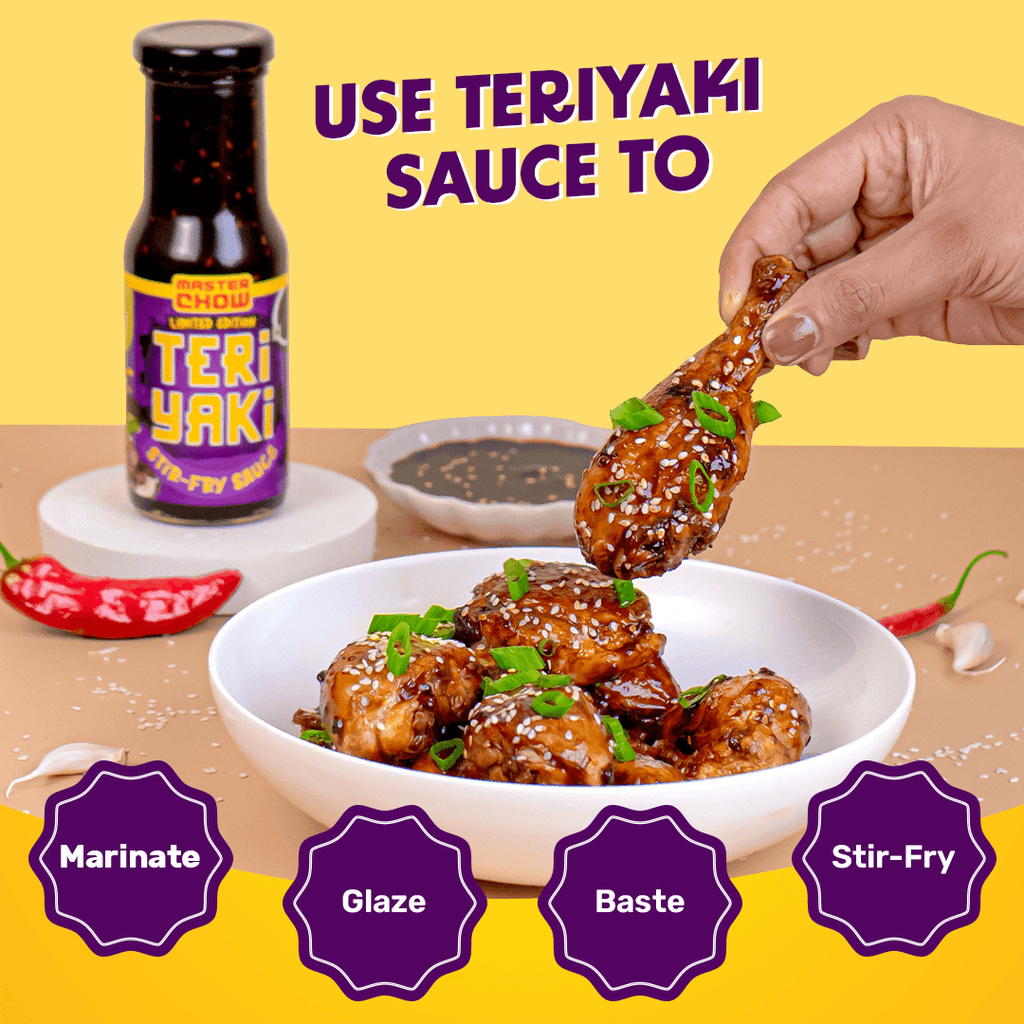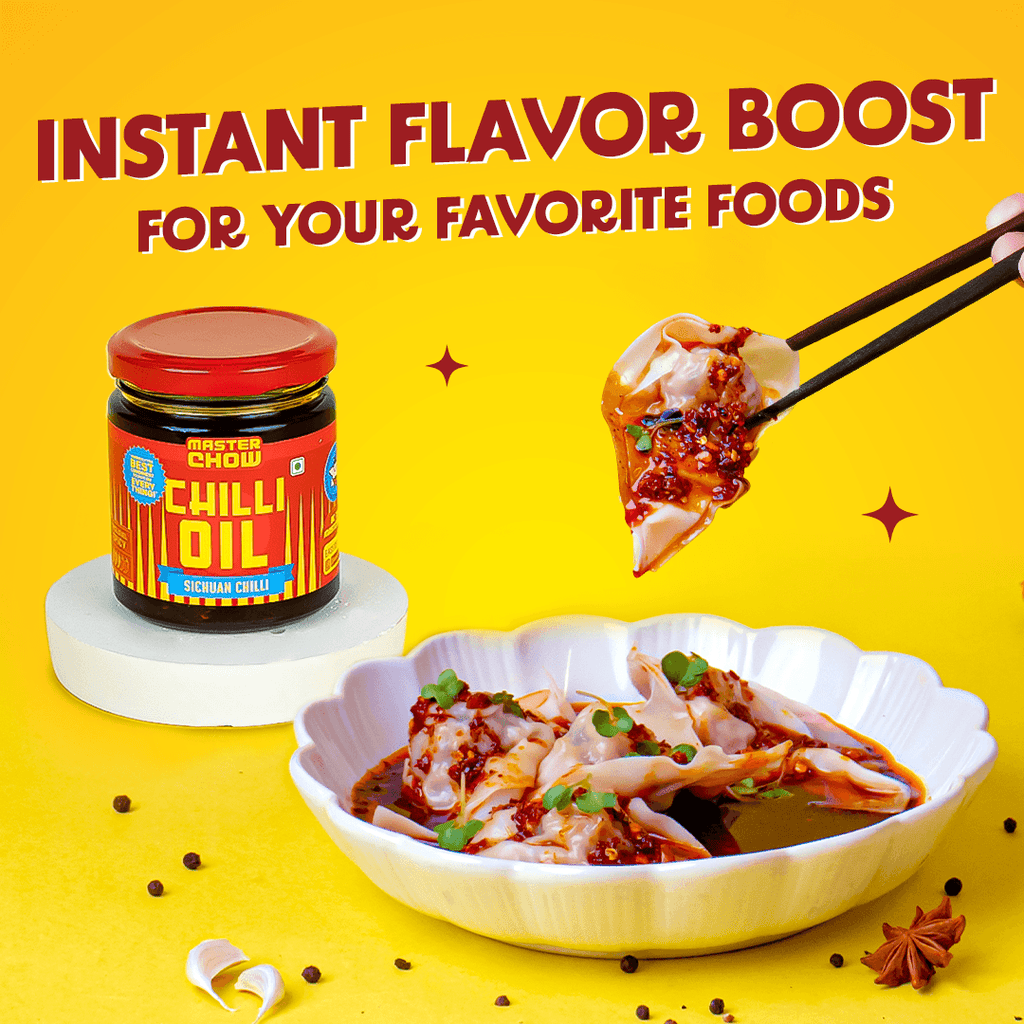 Teriyaki Udon Stir-Fry Kit
(1 NOODLE, 1 STIR-FRY SAUCE, 1 CHILLI OIL)
Rs. 680.00 Rs. 755.00
10%OFF
Our Limited-Edition Teriyaki Sauce is here to give your favorite Asian dishes a chef's kiss!
Made with premium quality soy sauce and roasted sesame seeds, this sauce is smoky, sweet and mildly spiced and gives a delicious caramelization and umami flavor to your meats and veggies.
Toss it up with our Japanese-style Udon Noodles and some chilli oil for a complete meal.
Limited Edition | 100% Veg | No MSG or Artificial Additives
FREQUENTLY BOUGHT TOGETHER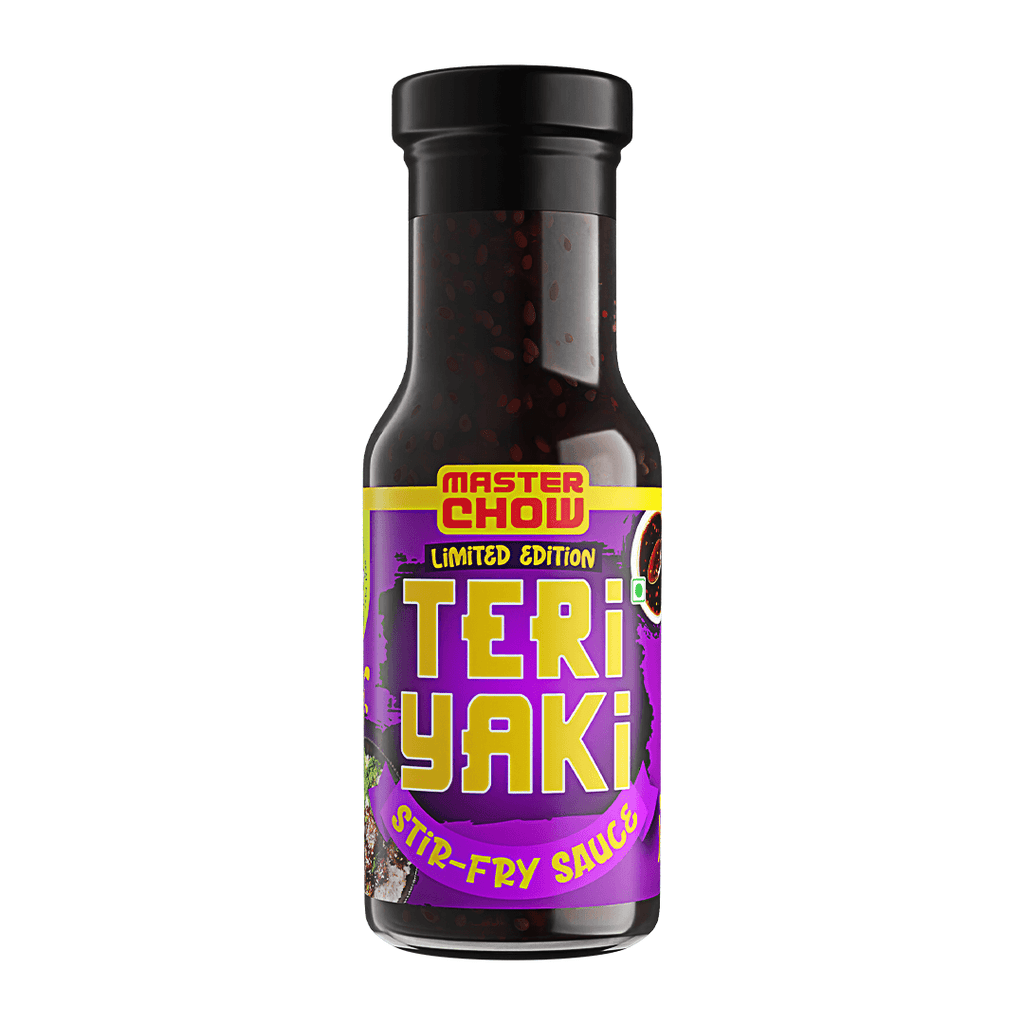 USE THIS PRODUCT IN
TOTAL TIME

PREP TIME

COOK TIME
EASIEST RESTAURANT-STYLE
ASIAN FOOD, EVER!
FIRE IT UP
ADD SAUCE
ENJOY