Soy Chilli Sauce Combo
(1 STIR-FRY SAUCE, 1 CHILLI OIL)
Rs. 535.00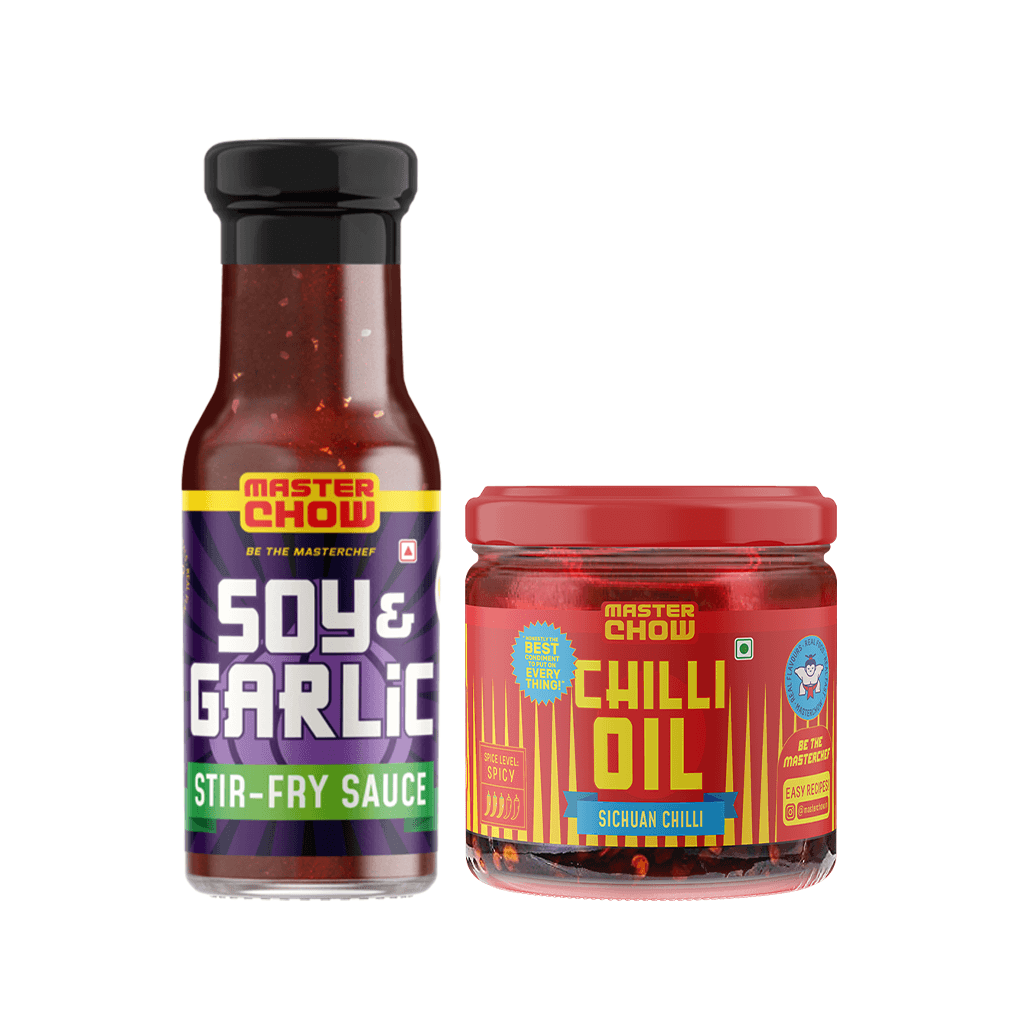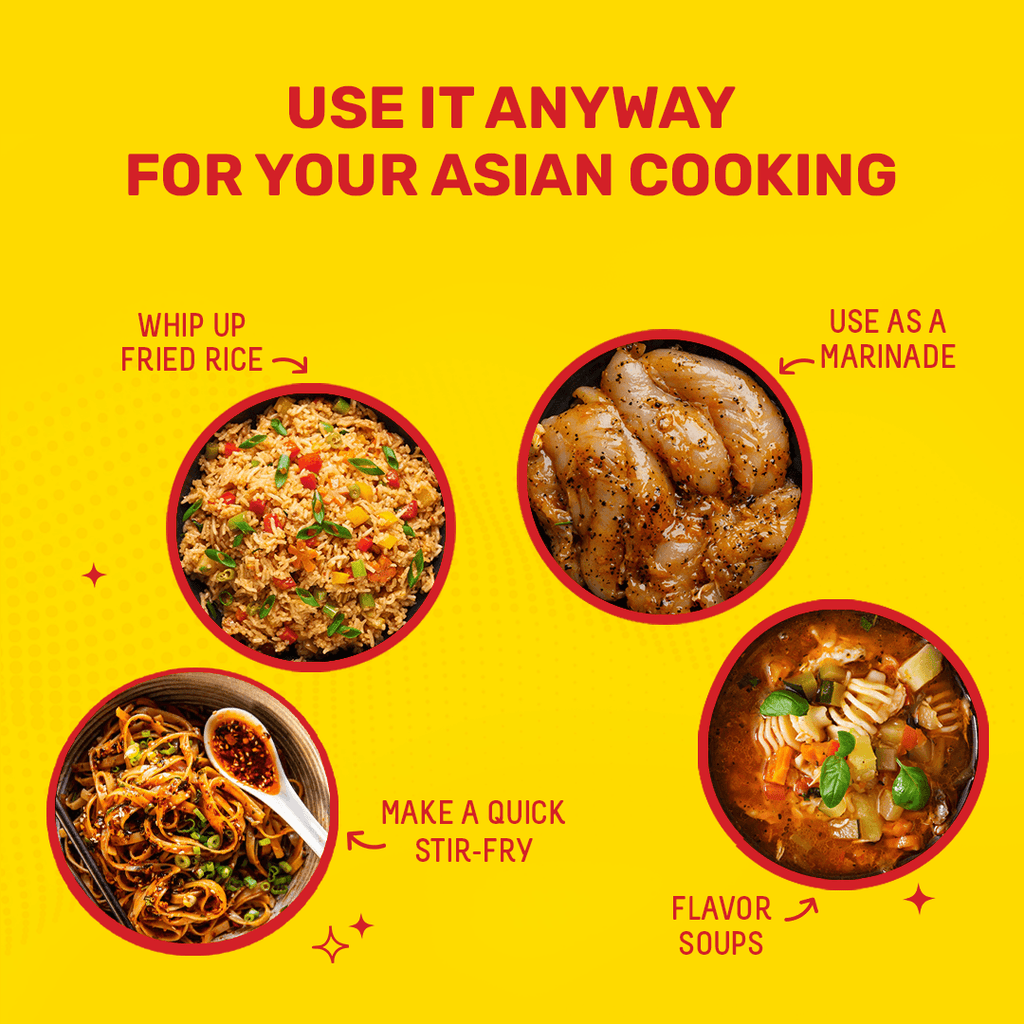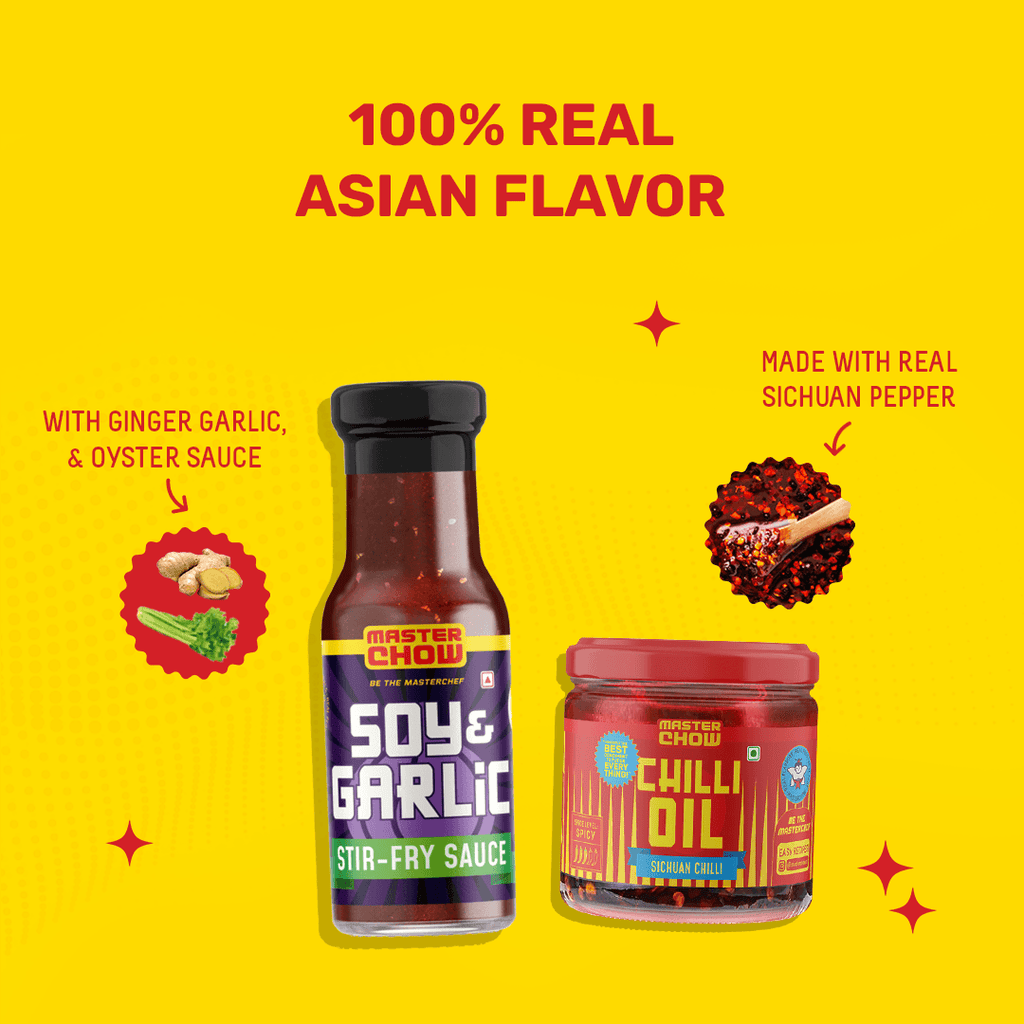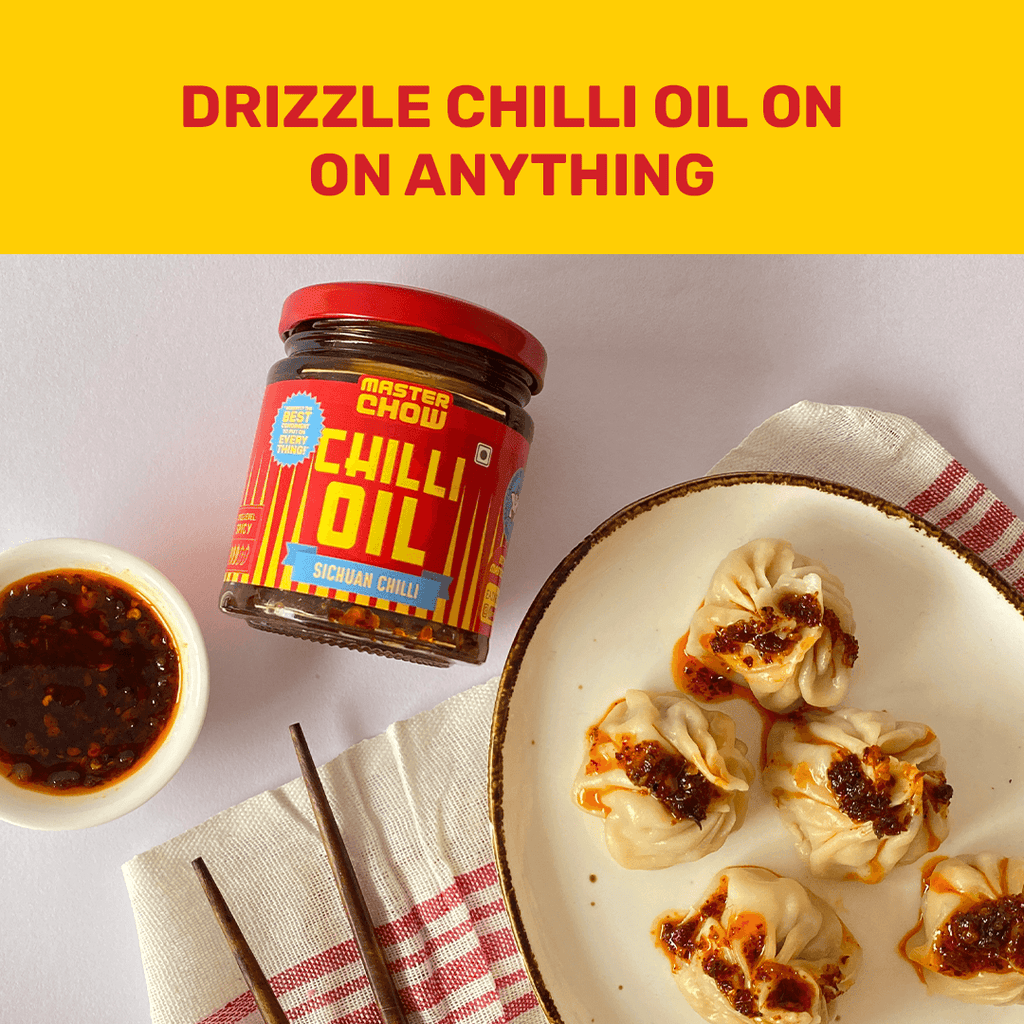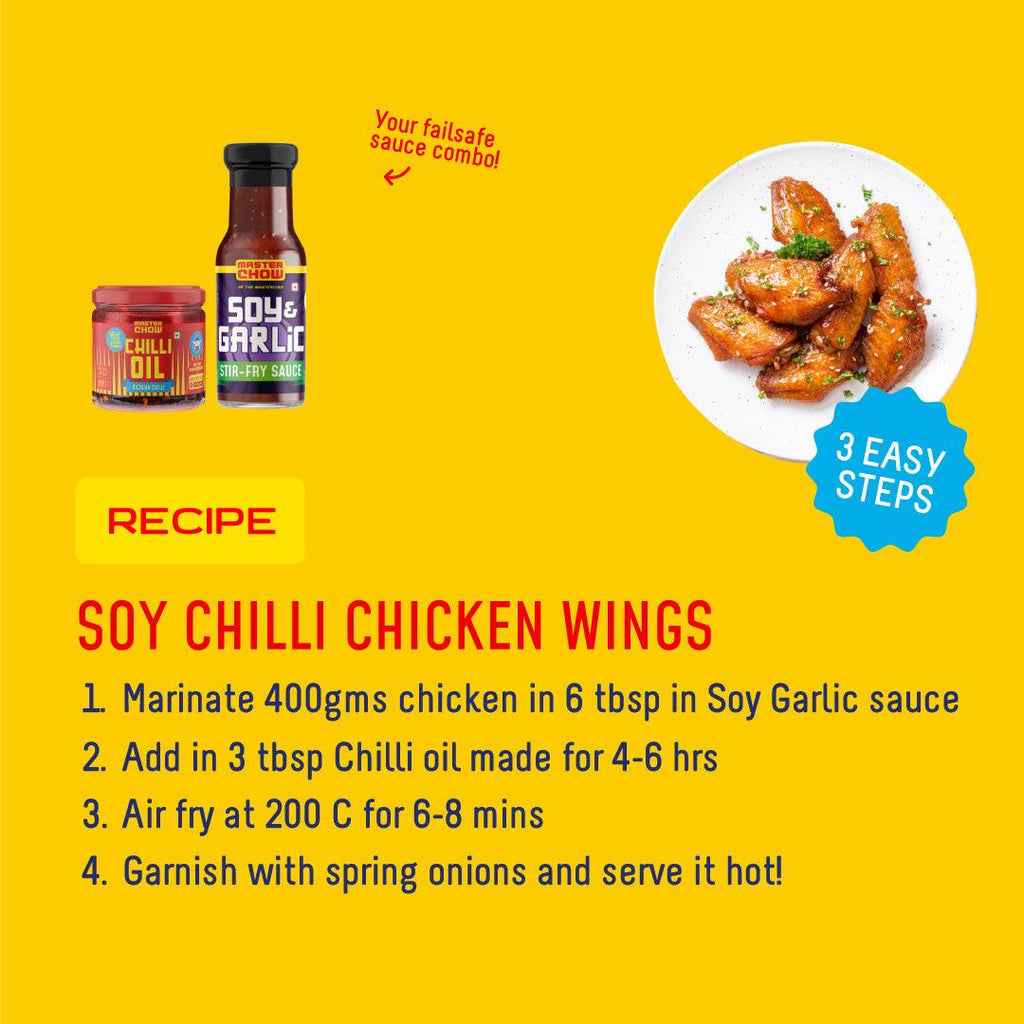 Soy Chilli Sauce Combo
(1 STIR-FRY SAUCE, 1 CHILLI OIL)
Rs. 535.00
Taste classic Asian flavors with this sauce combo!
Our Soy Garlic stir-fry sauce is a savoury, umami flavor bomb with a hint of sweetness. It's deep, bold flavor makes it perfect for stir-frying, marination, flavoring soups etc.
Add a dollop of our Sichuan chilli oil for a delicious, garlicky heat kick to your Asian cooking.
Non- Vegetarian Product | All Natural | Freshly Crafted
FREQUENTLY BOUGHT TOGETHER
USE THIS PRODUCT IN
TOTAL TIME

20

PREP TIME

10

COOK TIME

10
EASIEST RESTAURANT-STYLE
ASIAN FOOD, EVER!
FIRE IT UP
ADD SAUCE
ENJOY